Convex Wall Mirror sekarang banyak di cari untuk dekorasi ruangan. Dulu cermin dicari untuk merias diri, aplikasinya dibingkai dan digantung didinding. Kini, cermin banyak dipakai untuk membuat ilusi ruang. Seperti Convex Mirror ini sudah menjadi trik jitu untuk dekorasi dinding bagi para pecinta cermin. Benda pemantul ini yang akan menciptakan ilusi seolah ruangan dua kali lebih luas dari ukuran aslinya. Pecinta Convex Wall Mirror cocok untuk koleksi karena model ini membuat ruang lebih klasik.
Convex Wall Mirror memiliki penglihatan yang luas sehingga untuk dekorasi ruangan yang tidak terlalu besar cermin ini menimbulkan ilustrasi sehingga ruangan terlihat lebar. Tapi saat memasangnya jangan asal meletakkannya, penenpatan yang terpat juga dibutuhkan supaya ruang mungil terasa lebih luas. Ruangan dengan ukuran yang tidak besar harus menggunakan dekorasi yang sesuai dengan ruangan agar tidak banyak memakan tempat. Ruangan yang sempit karena penuh dengan dekorasi.
Para pecinta dekorasi cermin klasik terkesan menyenangkan sehingga banyak yang mencari cermin yang unik untuk dekorasi rumah. Selain itu Convex Wall Mirror banyak varian warna seperti Convex Mirror Green, Convex Mirror Blue, Convex Mirror Brown dan Convex Mirror Antique, untuk dekorasi dinding pemilihan warna di tentukan oleh warna sesuai dengan dekorasi dinding agar tidak mononton. Berikut contoh Convex Wall Mirror untuk dekorasi rumah yang banyak di cari pecinta cermin:
Silahkan baca artikel lain : Creative Home Ideas With Convex Mirrors and Concave Mirrors
Convex Mirror Antique dengan frame kayu.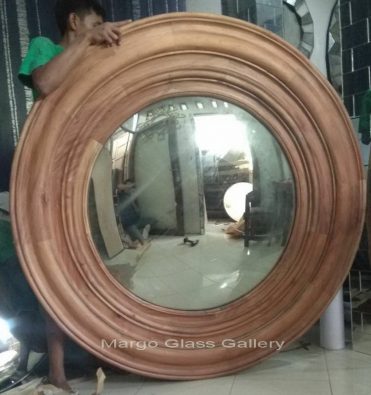 Kayu tidak hanya digunakan untuk membuat kursi, almari atau Interior Furniture lainnya. Kayu juga bisa dijadikan salahsatu dari bagian dari cermin yaitu frame untuk cermin. Frame kayu cermin berkesan menjadi clasik hingga dapat nuansa alami frame dengan kayu cocok untuk cermin hias itu sendiri kita menentukan bahan kayu yang bagus untuk menjadi frame cermin tersebut. Penggunaan frame kayu untuk hiasan pada cermin agar menarik pecinta cermin. Perpaduan antara cermin dengan kayu menambah kecantikan atau kemewahan dari cermin tersebut.
Kunjungi media sosial Instagram kami untuk katalog yang lain.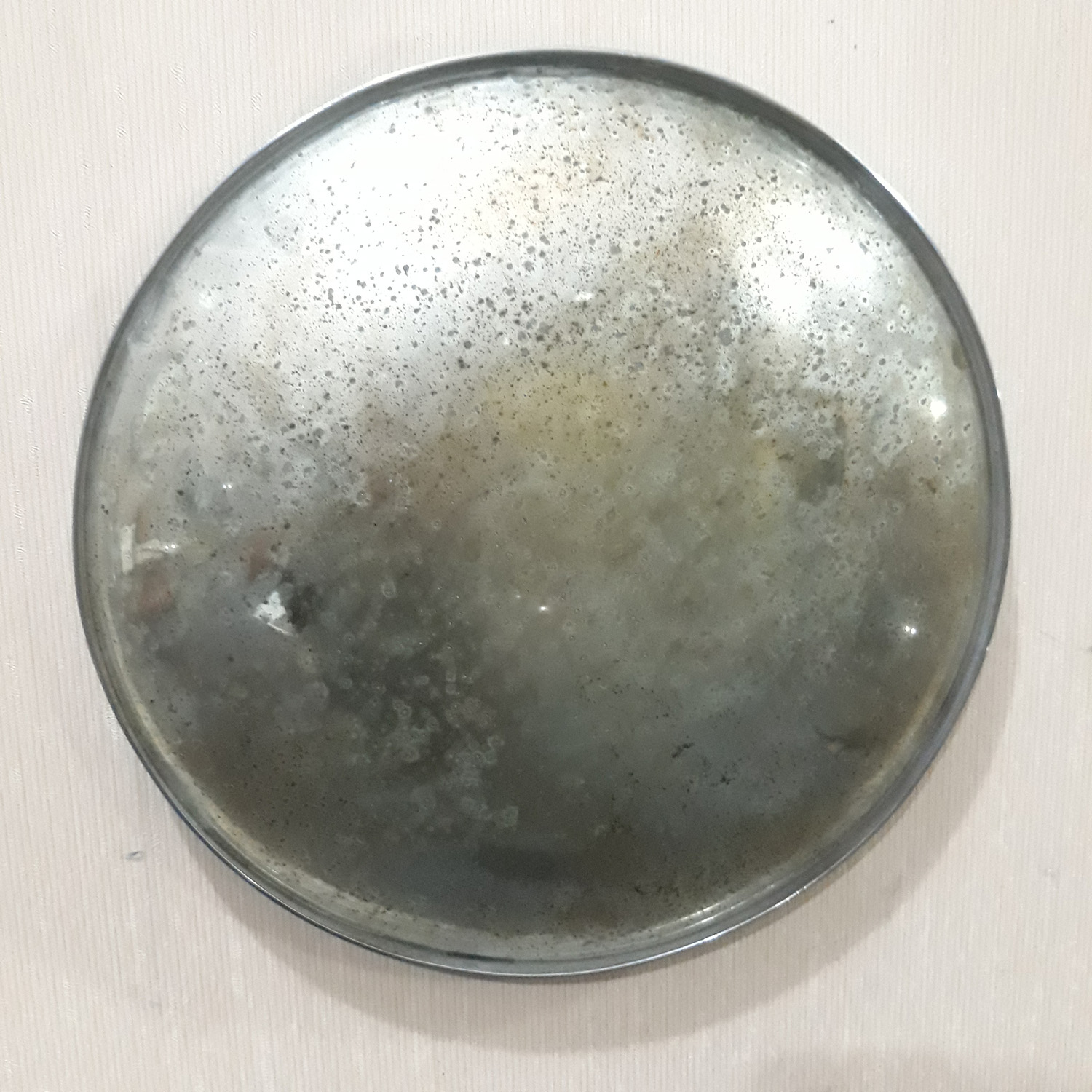 Mari kunjungi Pinterest kami untuk katalog lainnya.
Cermin cembung yang berukuran tidak besar biasanyag yang berdiameter 30cm untuk menambah ornament dinding. Menambahan ornament yang kecil menambah dekorasi ruang terilihat elegan. Cermin dengan ukuran kecil terlihat sangat simple dan minimalis, tapi apabila cermin terlalu cermin ilusi kesan luas tidak akan berhasil. Sebaliknya bila cermin dengan ukuran besar justru akan menganggu aktivitas karena tidak sedap dipandang.
Convex Wall Mirror dengan ukuran 80cm sangat cocok untuk diletakkan di dinding ruangan mana pun kerena cermin dengan ukuran 80 cm tidak terlalu kecil maupun besar, bayangkan saja jika ruangan kecil lalu kita menambahkan cermin cembung ini ruangan akan telihat luas.
Setiap cermin hias tentu saja memiliki ciri khas masing-masing, yang akan membuat penampilan dari sebuah rumah tersebut jadi lebih berwarna dan elegant. Sehingga, saat ini, sudah banyak sekali inspirasi dari berbagai macam bentuk cermin yang bisa dipilih oleh pemilik rumah, pada toko-toko furniture, baik itu dengan desain Modern Wall Mirror maupun tradisional.
Berikut sedikit artikel dari kami semoga bermanfaat bagi semua yang mencari dekorasi dengan menggunakan cermin yang bagus dan cantik untuk ornamen kamar tidur.
Toko online kami :
https://shopee.co.id/margoglass2
https://www.tokopedia.com/margoglass/product
Editing by : Crystin