Margovenetianmirror.com –Jakarta International Handicraft Trade Fair (INACRAFT) kembali di gelar. Mengusung tema Smiling Heritage of West Java, From Smart Village To Global Market. Inacraft akan hadir di Jakarta Convention Center (JCC), mulai Rabu (23/03/2022) sampai minggu (27/03/2022). Pameran ini merupakan pameran terbesar se-Asia tenggara, masyarakat dapat mengunjungi tanpa di pungut biaya sepeser pun.
Dengan terselengaranya pameran ini, bertujuan untuk membangkitkan bagi para eskpotir. Pasalnya semasa Pandemi ini produksi UMKM menurun secara drastis. Di sini juga akan memamerkan ratusan produk UMKM yang sudah di kurasi. Margo Glass Gallery adalah salah satu dari peserta pameran di JCC. Yang berada di Hall Main Lobby, nomor stand 076. Kami merupakan sebuah perusahaan, pembuatan dan grosir Venetian Mirror Indonesia, supplier kerajinan cermin dan kaca ukir. Salah satu tujuan mengikuti pameran ini yaitu, mempromosikan atau memperkenalkan produk serta perusahaan kepada para pengunjung. Dan mendongkrak penjualan produk.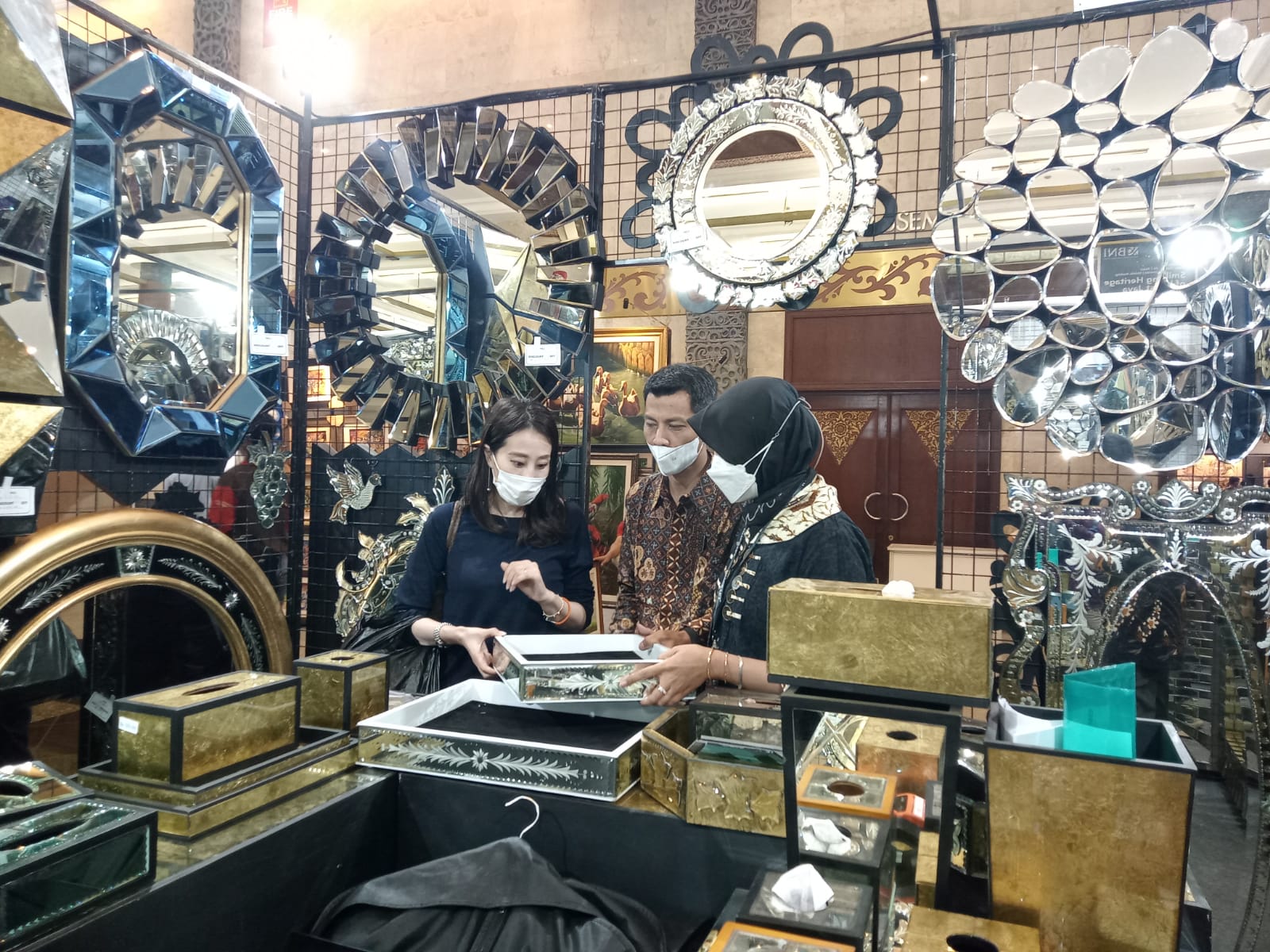 Owner dari Margo Glass Gallery ini sendiri adalah Sri Margo Waluyo, beliau yang memiliki berbagai macam jenis cermin pada perusahaannya. Selain produk-produk tersebut, juga terdapat souvenir berupa kotak tissue, tempat sampah, kotak perhiasan, tray, dan masih banyak lagi. Untuk ukuran cermin maupun souvenir kamu dapat memilih ukuran yang besar ( Large ) maupun kecil ( Small ). Dalam pameran yang di nobatkan terbesar se-Asia Tenggara ini,Margo Glass Gallery mempromosikan berbagai jenis kaca seperti:
–   Cermin Dinding Modern ( Modern Wall Mirror )
Cermin modern sering kali di gunakan sebagai pelengkap dalam sebuah hunian, pasalnya jenis ini sangat menawan. Bentuknya yang beragam juga menarik banyak orang untuk memilikinya. Selain itu jenis ini juga sangat cocok di terapkan dalam rumah gaya apapun. Untuk menambah nuansa yang lebih indah, anda dapat meletakkan cermin pada sudut ruangan yang berbeda.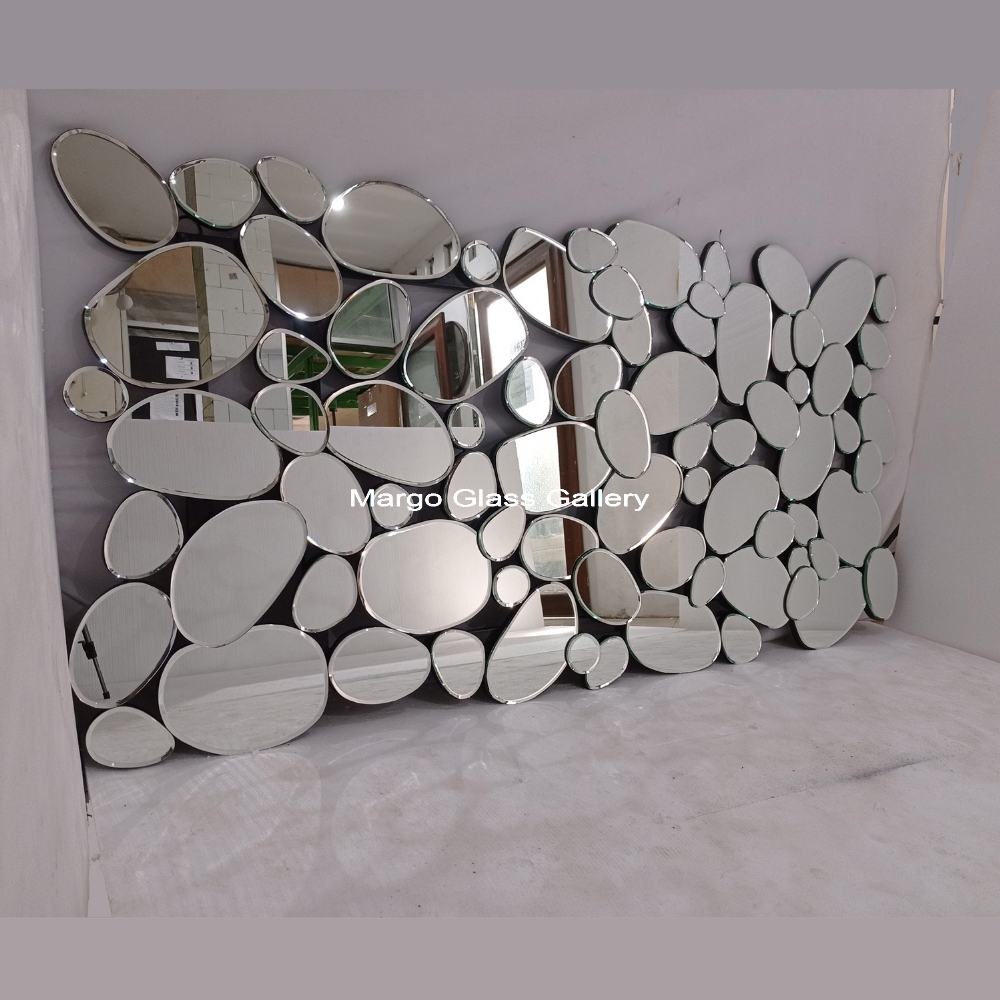 –  Cermin Dinding Bevel ( Beveled Wall Mirror )
Cermin dinding bevel merupakan, hiasan cermin dinding dengan tambahan bevel pada sekeliling tepinya. Dengan penggunaan frame pada jenis ini menambah kesan yang indah dan elegan. Penggunaannnya akhir-akhir ini cukup banyak, karena jenis ini mampu menambah kedalaman sebuah ruangan. Dan yang paling pasti menyempurnakan pencahayaan alami dalam hunian.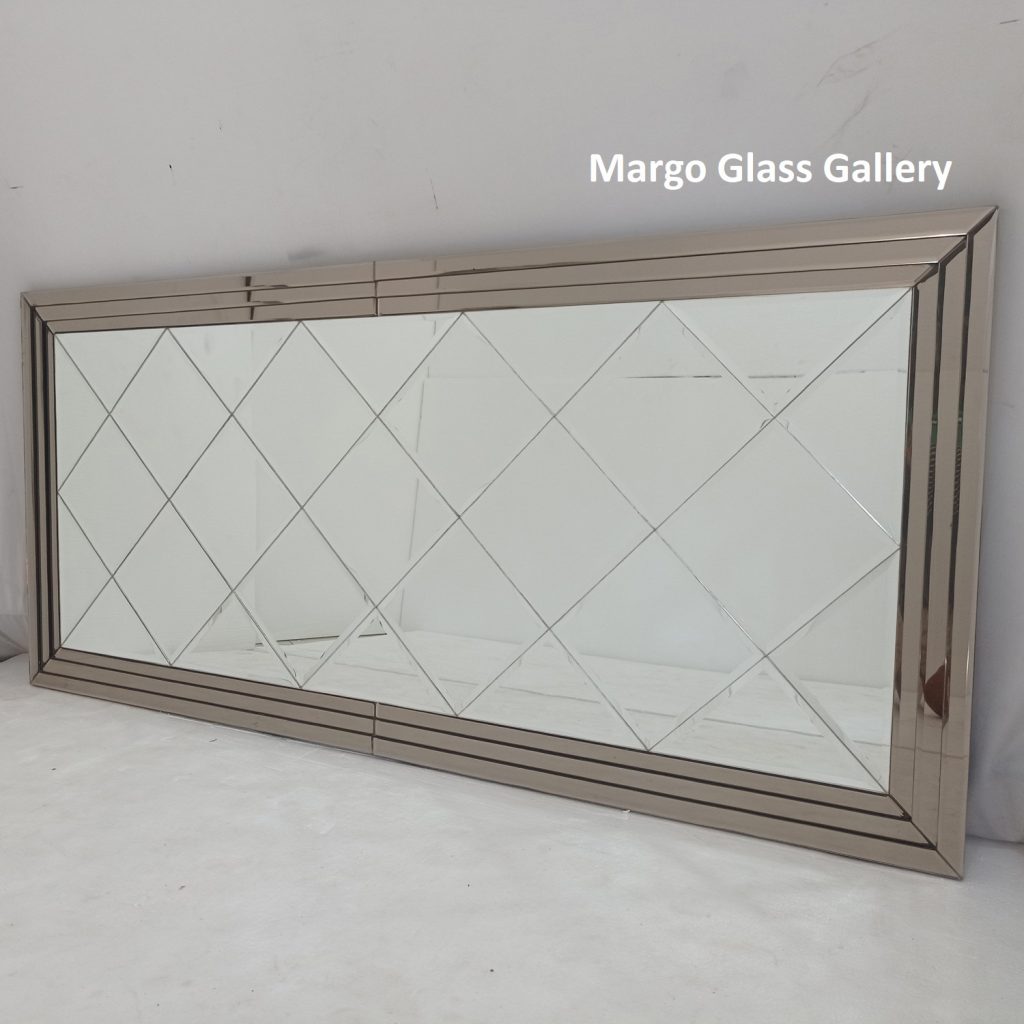 Selain jenis tersebut masih ada berbagai macam yang lainnya seperti Verre Eglomise Mirror, Venetian Mirror Style, Mirrored Furniture, dan masih sangat banyak lagi. Yang pasti semua jenis ada di pameran Inacraft. Bagi anda yang sedang mencari keragaman cermin silahkan kunjungi di stand pameran kami, khususnya warga Jakarta, dan sekitarnya jangan lupa!!! Kalian dapat custom cermin jenis apapun sesuai keinginan anda. Kamu juga bisa cek Instagram kami untuk informasi yang lengkap.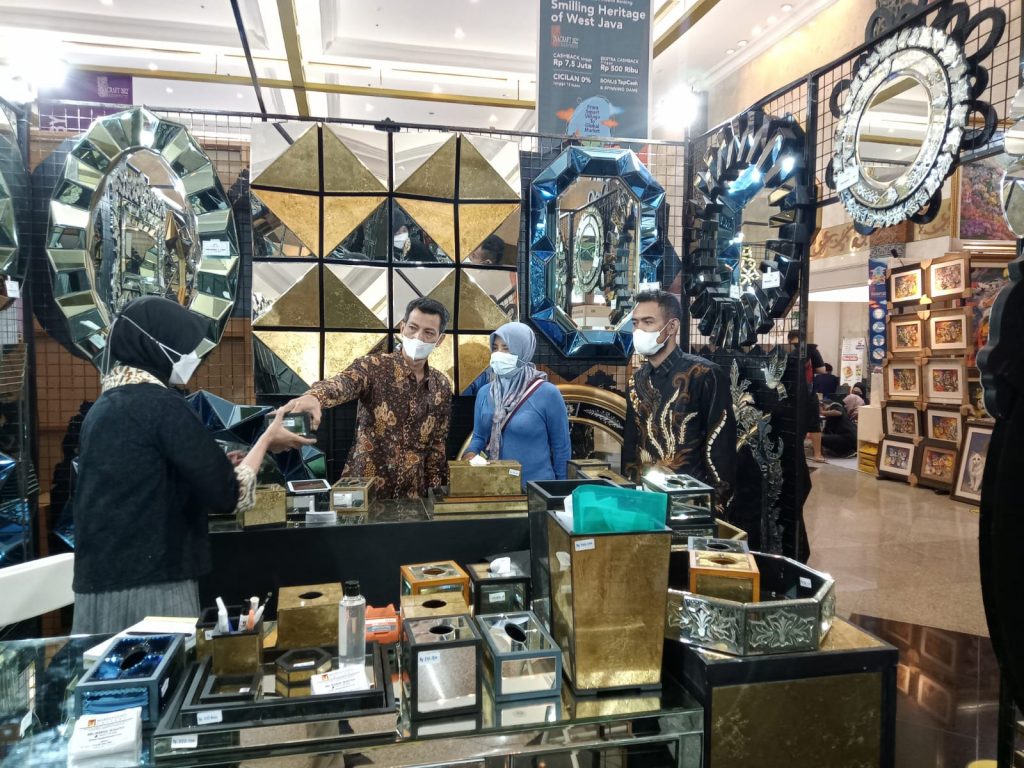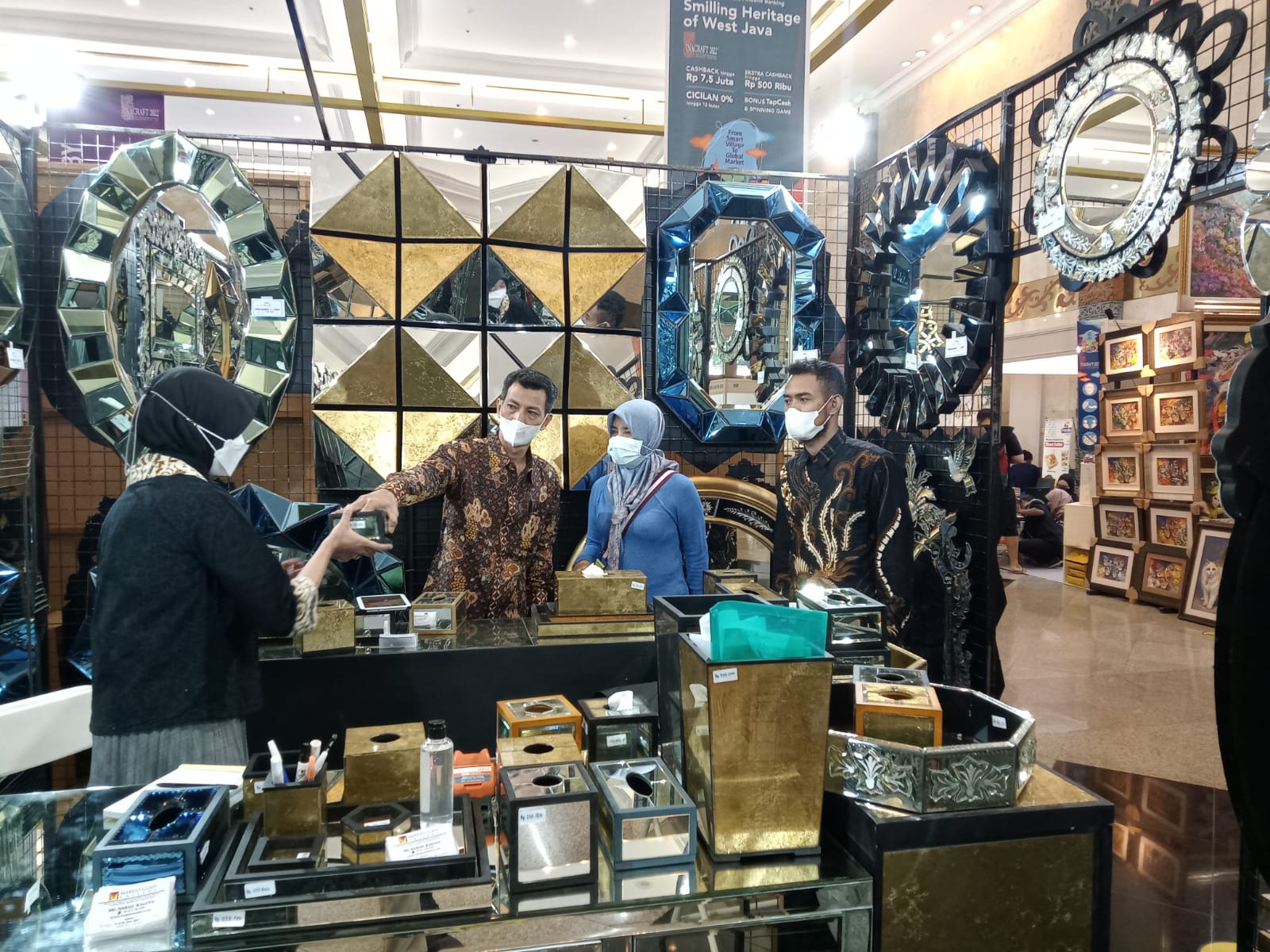 Demikan penjelasan dari kami, semoga menjadi infomasi penting dan bermanfaat bagi kita semua. Dan jangan lupa hadir, untuk meramaikan pameran ini. Tetap patuhi protokol Kesehatan yaa. Sampai jumpa di konten selanjutnya. Terimakasih.
Toko Online :
https://www.tokopedia.com/margoglass/product
https://shopee.co.id/margoglass2
By Tarum