Beveled Mirror In The Living Room – Ibu Eva Karanganyar
The living room is a very important area in a dwelling. In this room, almost all family members spend a lot of time gathering, relaxing and chatting together. So that the design of the family room must be made so that the occupants feel comfortable and at home.
Beveled Wall Mirror is perfect for decorating family members. This type of mirror is modern which is very familiar or much sought after by mirror lovers. A mirror that is cut according to the desired shape such as diamonds and boxes, this mirror has a characteristic that some of the edges of the glass are rubbed smoothly at a slight angle.
The bevel mirror can be designed in a pattern using a frame or directly attached to the wall. You can apply it directly to more than one wall in order to get satisfactory results for you. This type of mirror is a brown bevel list mirror with three stacks. Mirror sizes can be made also vary, there are small to large sizes. This mirror is a large size mirror ( Large Mirror ) which is 110 cm x 180 cm with a mirror thickness of 5mm.
The mirror will be able to build a deeper perspective on the room while making it look more characterful. In addition, the reflection of the light that comes will add an elegant and charming impression to the room. Homes that use bevel mirrors allow you to get a space that feels more spacious. The existence of this mirror also makes you feel more confident in the interior design of the house you have.
Visit our Instagram social media for more catalogs.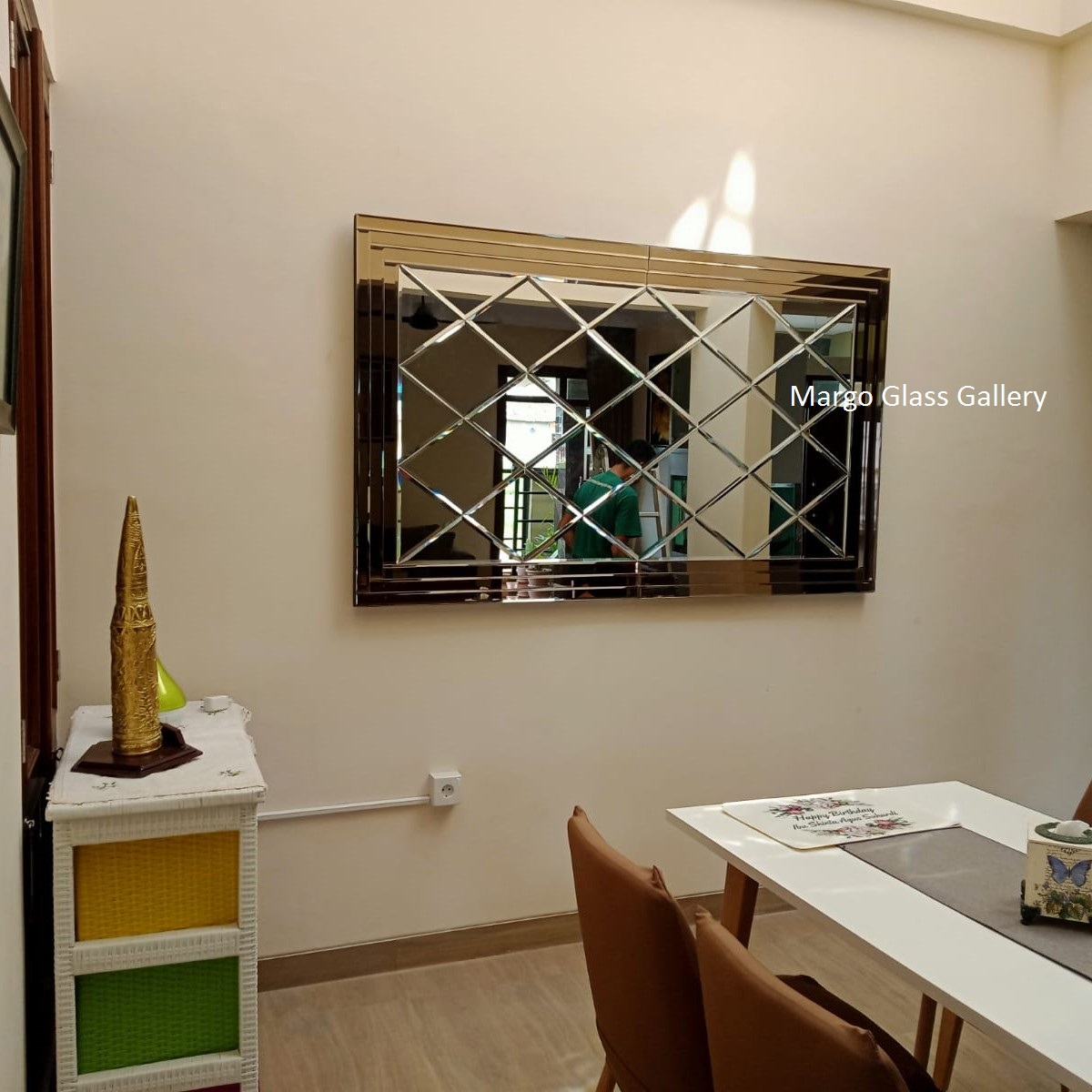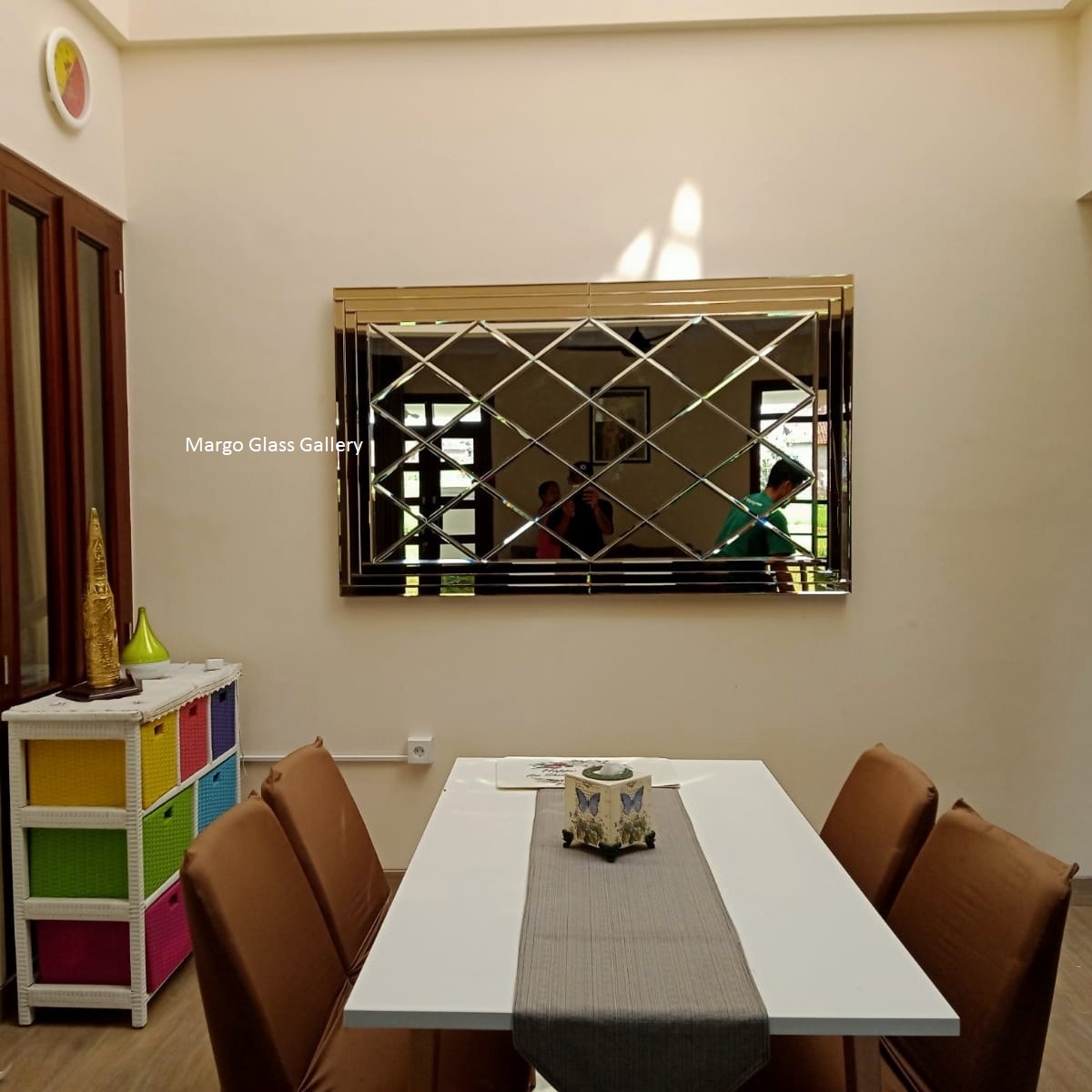 This is a project from Margo Glass Gallery about bevel mirrors. Hopefully it will provide recommendations for you, in order to get Interior Furniture or home wall decorations to be aesthetic. Find the type of mirror for your needs and dreams, we are ready to accept custom any type of mirror because we are a manufacture and wholesale of Venetian Mirrors Indonesia. Make your décor more colorful and full of inspiration. Besides that, it makes the eyes always stunned in amazement, and provides a good mood for your days to be more fun.
Create Work Spirit by Convex Mirror Round in the Office Room
Online Store :
https://www.tokopedia.com/margoglass?source=universe&st=product
https://shopee.co.id/margoglass2
Edited Crystin