As we know venetian mirror Born in Italy Murano In 15th century Italy venetian mirror is painstakingly produced, and making is a rather complicated process, once finished the venetian mirror is considered a work of art the beauty of the venetian mirror exceeds expectations Venetian mirror is supposed to be mirrors are reflective as well as true works of art with intricate glasswork on their frames.Amazing mirrors they add glamor and style to a home and can be a focal point in any room. Mirrors are often made of blown glass, an art in itself and then decorated with more blown glass, sometimes very intricate at other times etched through a careful process to create beautiful yet elegant pieces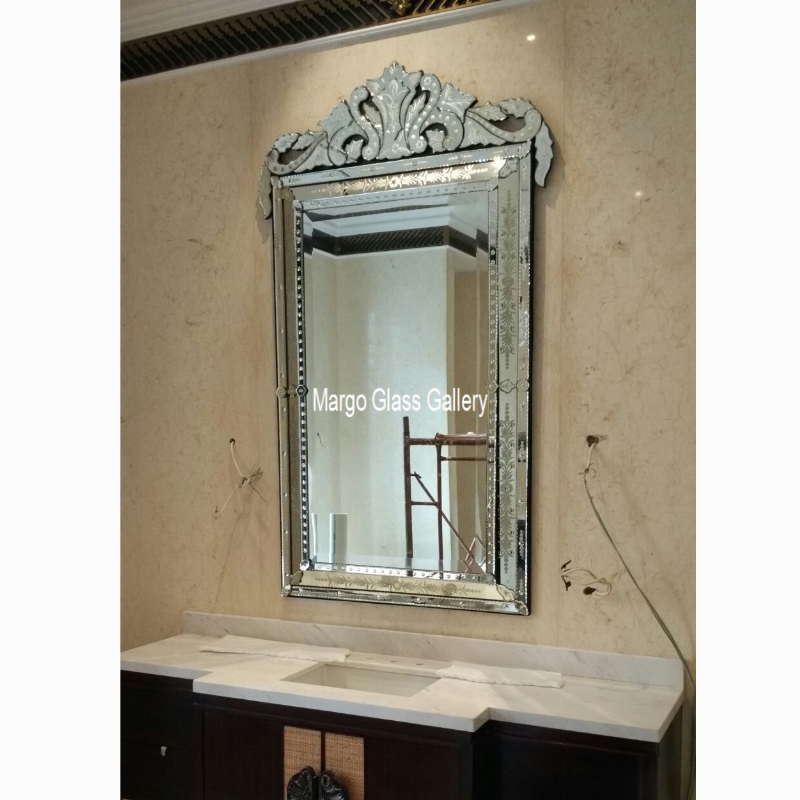 Some people rent to make venetian mirrors other than as decoration to show off their wealth to their colleagues. We often find venetian mirrors hanging at home or in palaces and making them still creative until now, it's no wonder that nowadays those from designs already exist in Indonesia in At first, Venetian mirrors were quite rare and seemed very expensive. A large venetian mirror can be used as a focal point of a residence or dining room.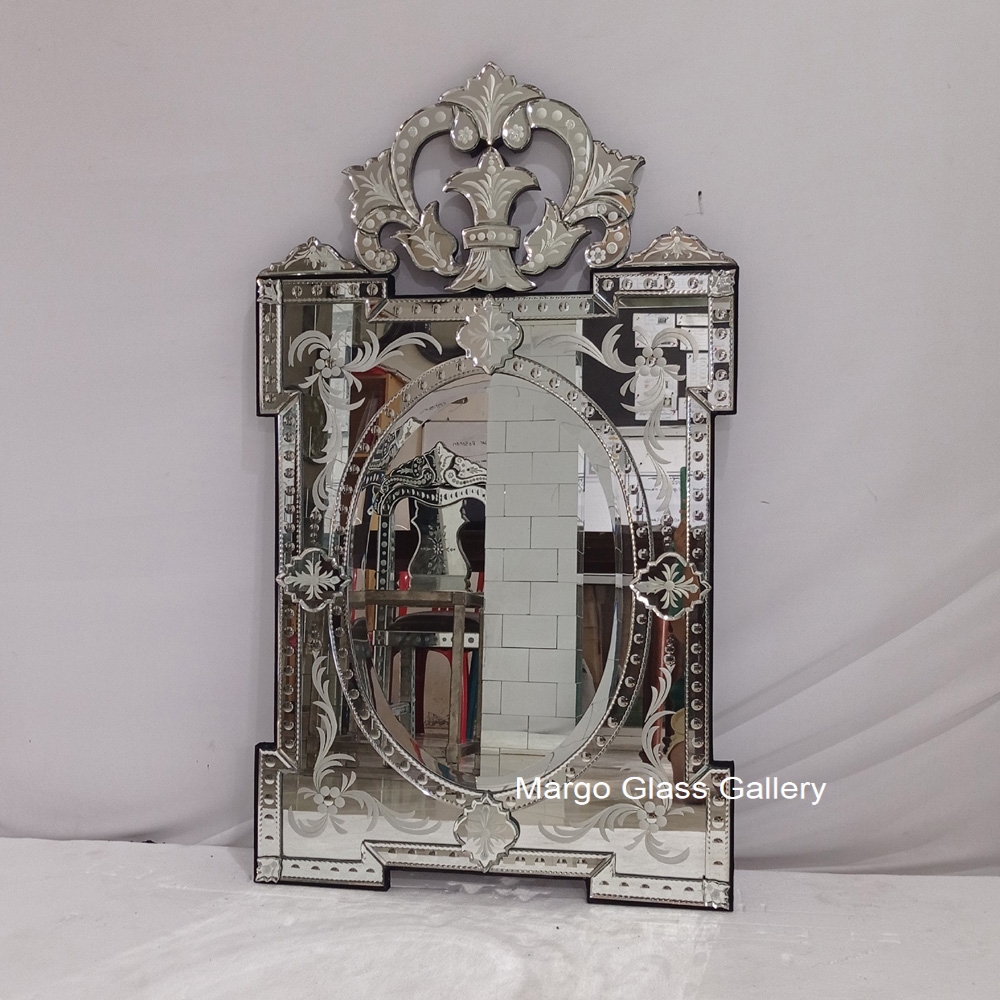 A compact venetian mirror can operate well in a bedroom or bathroom facing if it hangs in front of the main door of your house. Java can protect your home from negative things. Just giving a mirror will be able to give a different feel in home decoration and you will bring vibrations with more light and make the room look quite spacious and bigger than that. You can also appreciate the beauty of the mirror and impress your friends when visiting your home.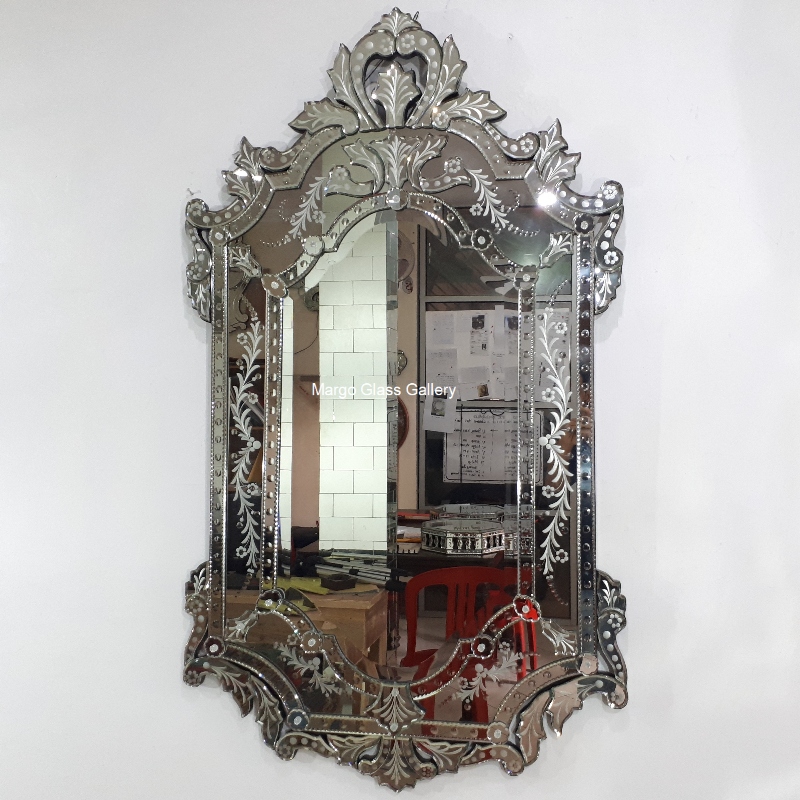 The presence of a Venetian mirror with a large size is also very helpful in your bedroom to perfect your daily appearance or when traveling. Venetian mirrors also provide a relaxing effect when you are tired after work. For the bedroom, how good is the mirror model? We suggest choosing a landscape model to make the bedroom look wider with floral and batik motifs and will give the effect of a luxurious impression on your bedroom if you need a solution consultation only at MARGO GLASS GALLERY We are located in Sukoharjo, Solo, Central Java, Indonesia. Margo Glass Gallery is one of the glass suppliers