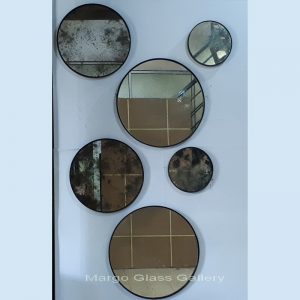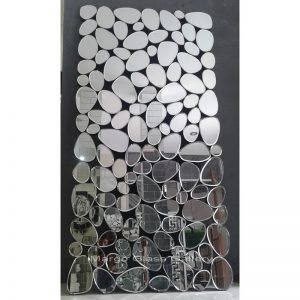 At hand carved mirrors hanging on the wall, people can catch a variety of impression when looking at the interior decoration of a room. Some people want to stop and take the time to look more closely, while others do not want to ignore it, unless Wall art decoration was really touching them. Wall hangings as a human emotion that must be properly designed, every room in the design according to the impression created by the owner. Can give a striking effect must have been a priority to design and choose what decorations will be selected as the support of a room. For that we are manufacture of glass mirrors from Indonesia introduced Venetian style mirrors or wall mirror decoration style to your room of choice.
Why mirrors are so important for your home or room? Because nearly 10% of homes must use glass to complement the development, glass for Glass Windows, glass porch, glass doors, or insulation of the room.
Imagine if you are in a big empty room, no windows the use of glass, there are no decorations in it, no home decoration in the house, certainly seemed so quiet and dark, is not it? You will feel the heat and also not good for health to the residents, you probably also feel bored because no goods or decoration of interest in the space. The example above shows one of the role of artwork in the space, namely as a focal point or center of attention, hanging objects, consciously or not, can affect the aura. Concentration and focus of attention must be drawn to it.
For that we are told that it is perfect Venetian mirrors if you can decorate your room, whether it's for the living room, dining room, family room or bathroom. For now widely growing Venetian mirrors, there are oval mirrors, rectangular mirrors, octagonal mirrors, mirrors square, there is a classic style or modern design, and very elegant for your home decor. With the hang Venetian Mirrors then it can be a decorating point of view, giving the impression of space is also wider. What if exposed to light at night, will look more bright and elegant, due to the reflected light beam by the glass and add the art of decorating the house. Make sure the walls of your home and wall decoration at the center of attention.
After the design, do not forget to specify the size that will fit the room. The size of Venetian mirrors for wall decoration gives a lot of choice, be it a measure of small wall mirrors, wall mirrors medium, large wall mirrors, up to the jumbo size. High mirrors around 300cm. How to determine the size selection is sure hanging in the middle of the wall, and the distance from the edge of no more than 100cm for the left and right, so Venetian mirrors will look elegant and propositional.