The perfect wall décor option for your home We definitely recommend the Venetian Wall Mirror. This one wall mirror will add a beautiful impression effect in every room of your house. Venetian Wall Mirrors are not only used for make-up, but also used as room decorations to beautify the room. Mirrors can also make the room look beautiful and also
brighter. The choice of Venetian Mirror style with colored mirror frames that match your room which has classic carvings adds to the aesthetics of the room décor.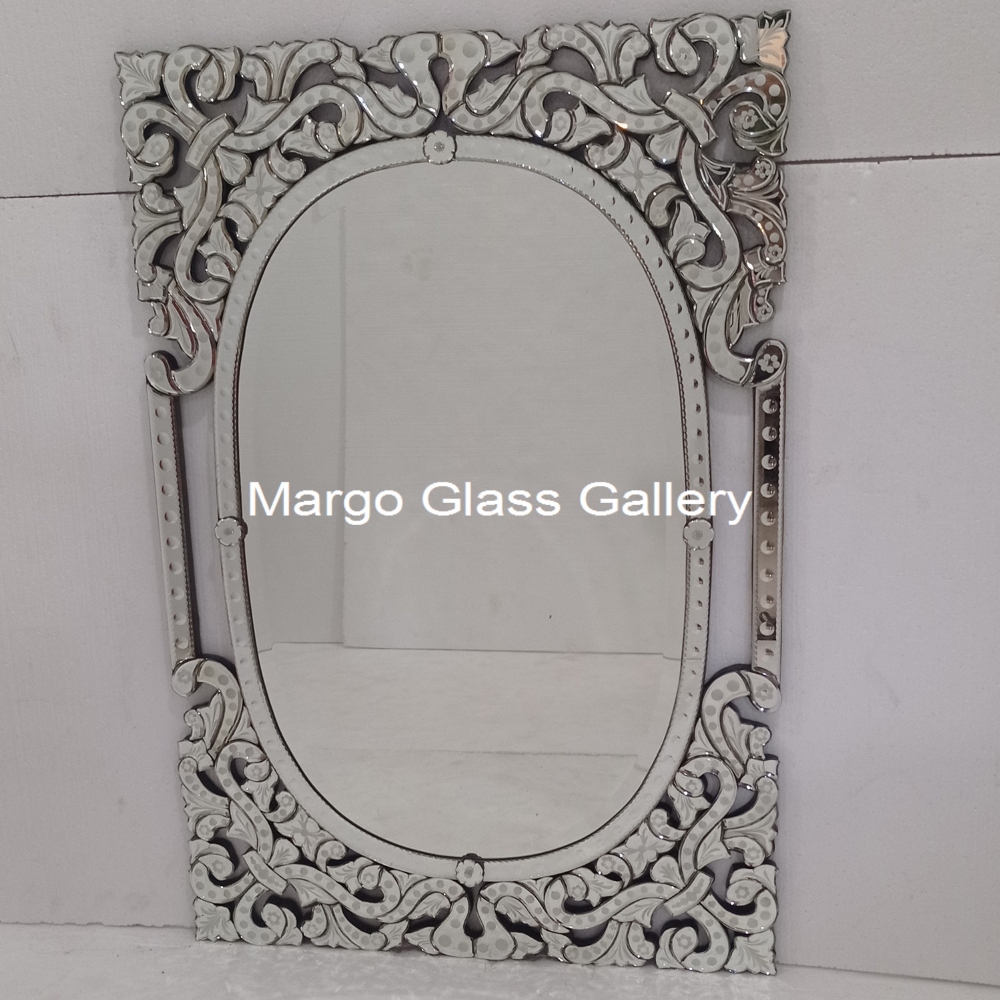 In choosing a mirror for room decoration. You must choose a mirror with good quality and design. So that the beauty of a room that uses Venetian Wall Mirror will radiate the authenticity of the mirror in the room. Venetian mirror full-length are a piece of timeless décor that can elevate the joy of any environment. The serenity and elegance of this work of art is second to none. This ultimate art form resurfaced a few years ago, when it was custom made on request.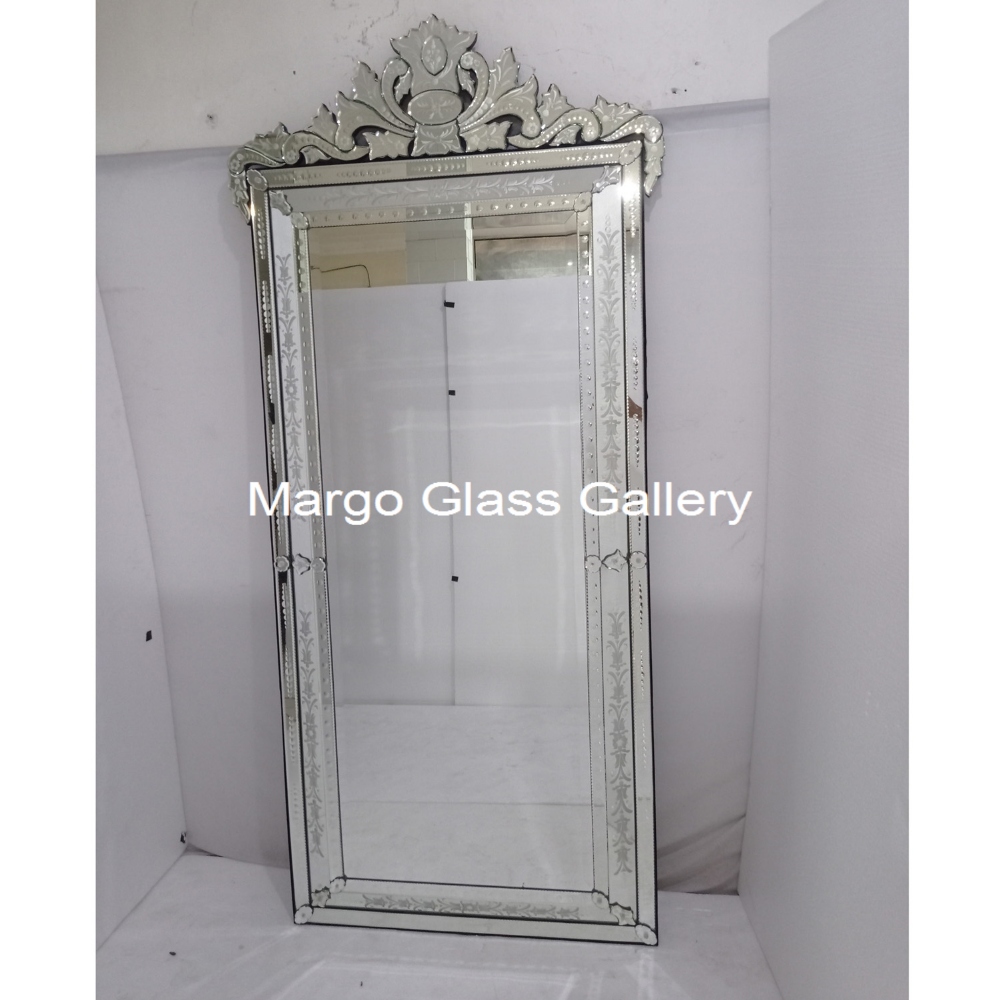 For the beveled process for the mother glass around the edges it is a little complicated to process. Wall mirrors from Venetian Wall Mirror art glass that are known today have various shapes and sizes. Such as oval mirror, rectangular mirror, abstract mirror and others.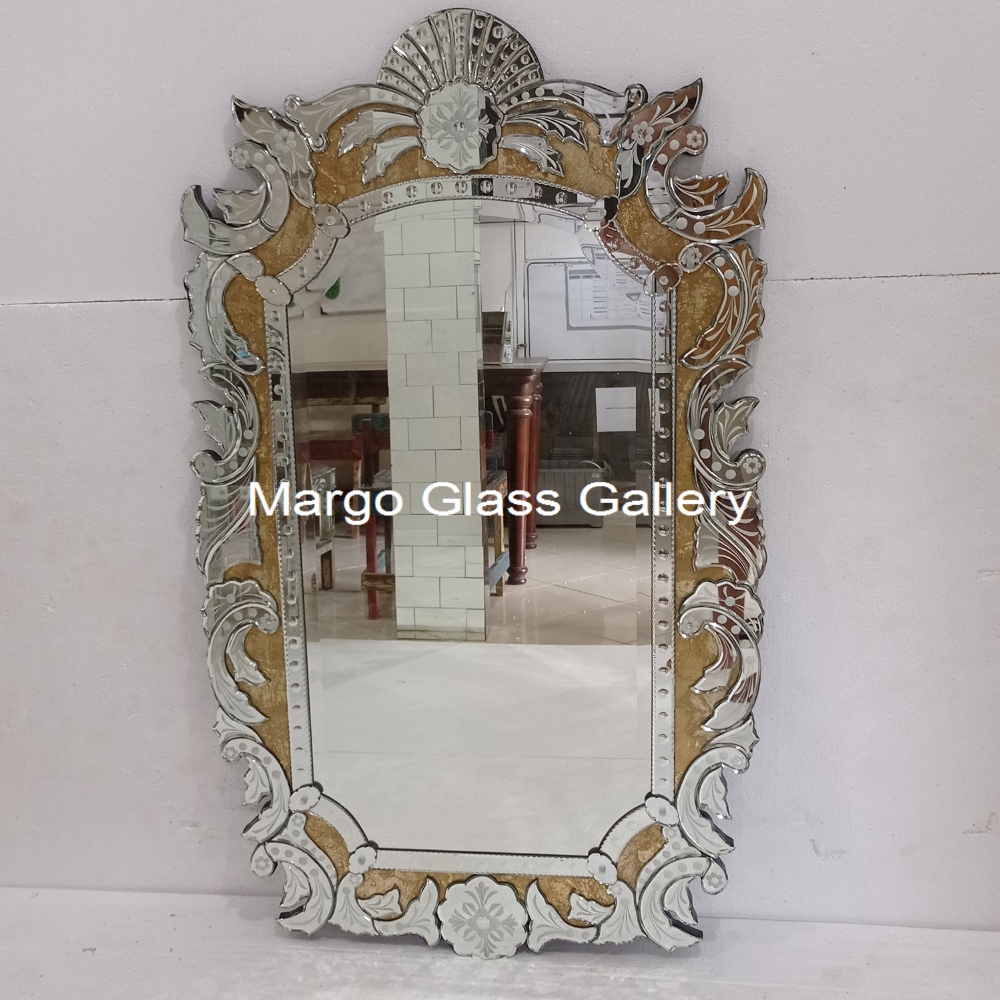 Wall mirrors also have a variety of designs. No wonder in this modern era there are so many glass walls that are used as room decoration options. For example, for a minimalist home, you should choose a design that does not have many ornaments or carvings, of course, it must adjust to the right size. You can also choose a suitable wall mirror which is also black. Because black is a natural color that can be customized with other colors.
Please read other article about venetian Wall Mirror oval :Venetian Wall Mirror Large Style Oval Batik
It would be even better if you could also place the Furniture Mirror and Modern Wall Mirror arrangement in the interior of your home. For a house designed in an antique classic style, you should choose a design that has a lot of ornaments and carvings. You can see Venetian mirror octagonal s or antique wall mirrors. Classic antique houses for size must be large and nice with square, octagonal or rectangular motifs.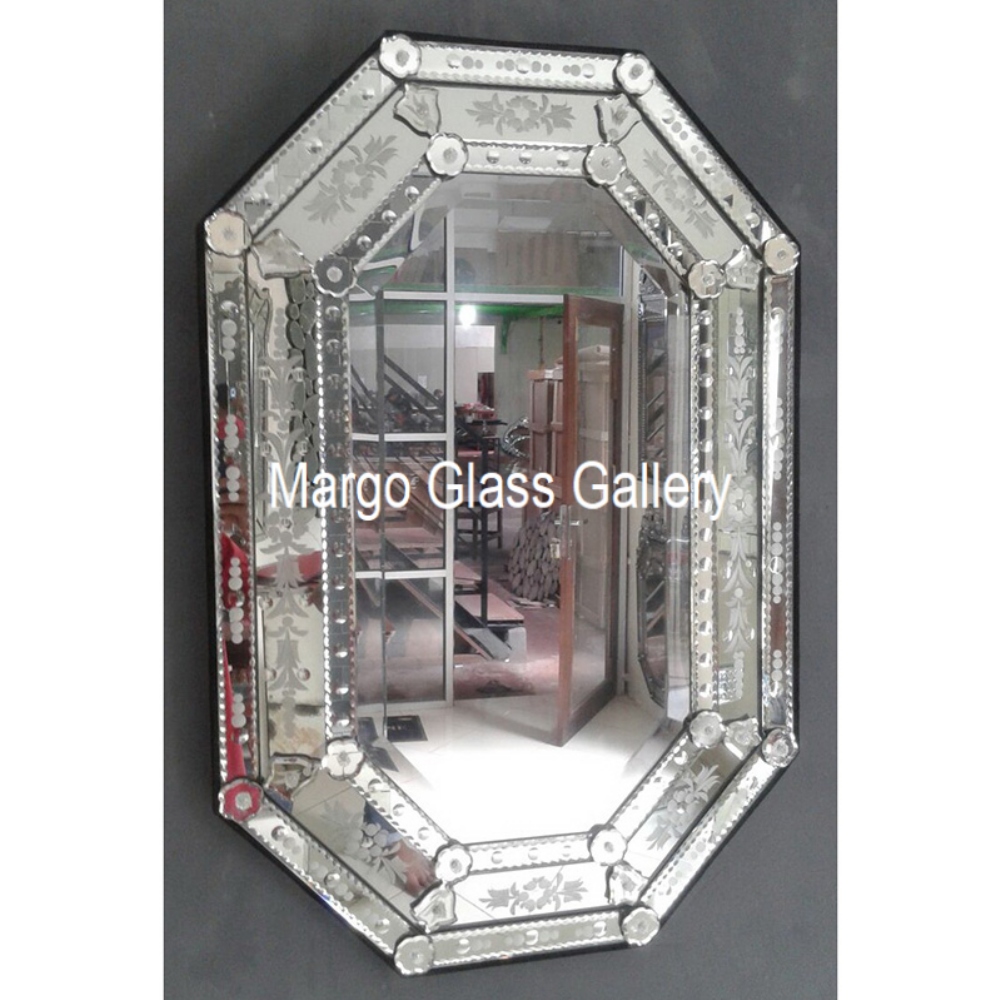 Venetian mirrors are widely used for room decoration because with their beautiful carving style, they add to the charm of mirror decorations. Carving with a beautiful design is a special impression for room decoration, a house without a Venetian mirror will look empty and unattractive. The addition of Furniture mirrored cabinet in collaboration with Venetian Wall Mirrors will have an interior value that cannot be underestimated which will add to the beauty of the room. The choice of colors must also be right to match the conditions of your room. Collecting mirrors can also be a future investment, producing the best quality mirror crafts.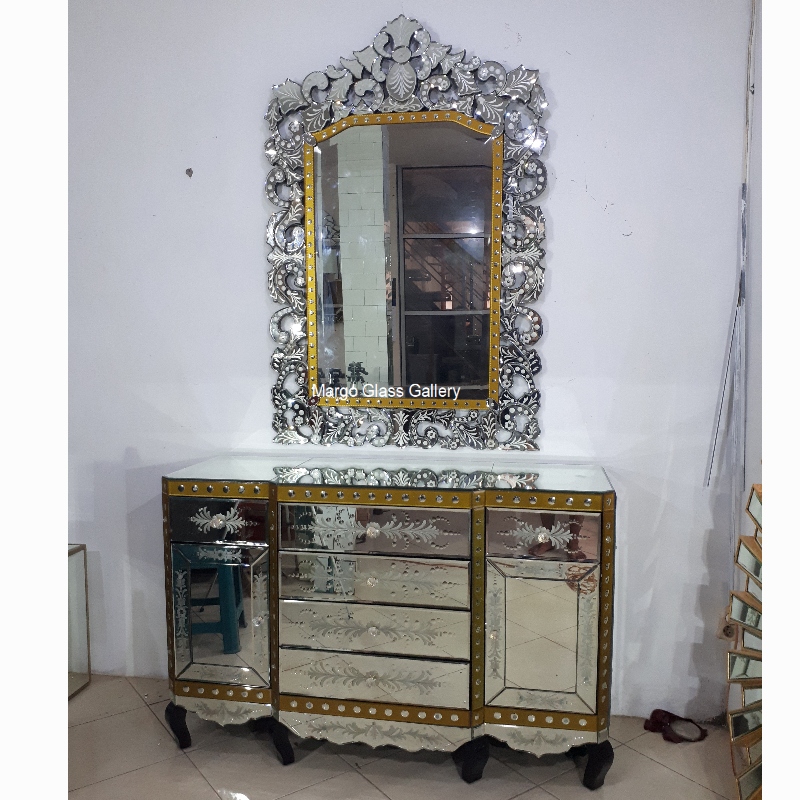 Venetian mirror glass are quite expensive when compared to wooden frames, rattan frames or others. because the material is difficult and not every city in Indonesia sells it. Fashion actually comes and goes, but the Venetian mirror style has taken on a changing statement, the forces that carry it come and go, but style always lives on in it permanently.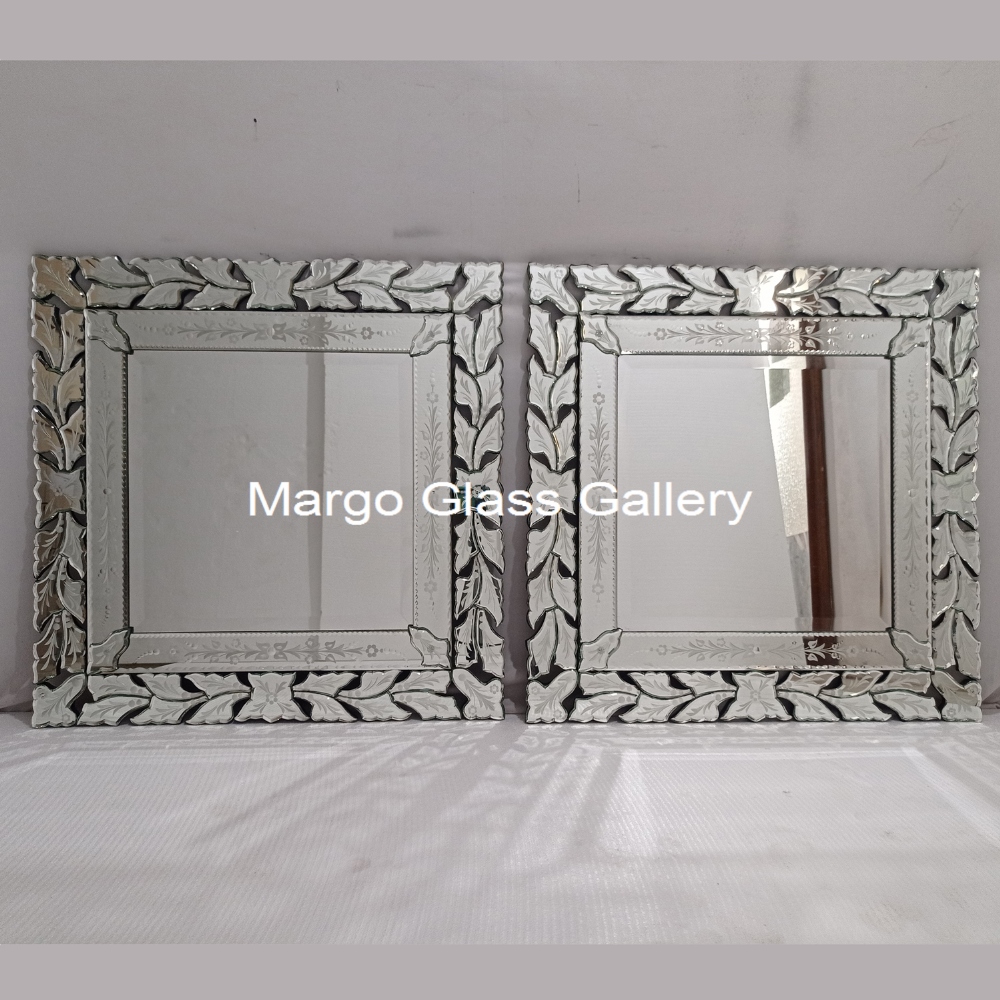 Apart from the classic venetian style mirror designs I said you will also find modern style designs. If the style of carving or classic gaffers takes time to produce. for the price of this style it is more expensive but the design and art produced will take you momentarily amazed to see it. whereas if only a few modern style carvings, usually only use a bevel on the edge of each glass.
therefore the price of this style is no longer cheap. So, make you choose a venetian mirror style that suits the theme of your home. glass is fragile and complicated because of its manufacture, finally the idea came up to provide protection for each frame, so that the glass is protected from impact. The materials used as protection are wood, velvet cloth.
Our online shop https://www.tokopedia.com/margoglass?source=universe&st=product
Editing By Zaenal Abidin and Margo