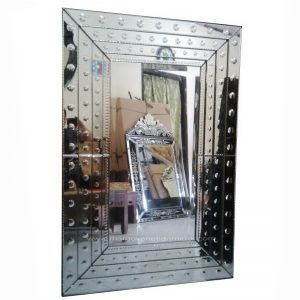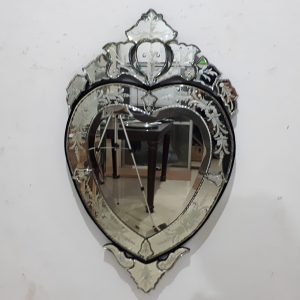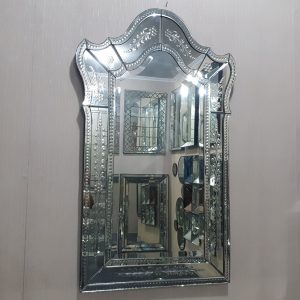 Decorative Wall mirror is an object that becomes a wall decoration for house, bathrooms, a dressing, you can serve as decorative room, or tools for dress. Wall mirror turned out to have an important role for house. How to change a small space to make it look wider? The house is one of the primary needs of human beings. As a place of refuge, rest, gather the family together, and at the same place doing various activities. The growing demand for today's home, resulting in rising land values, therefore a small house was an option. Can provide the best for the family would have to be a dream, with a hanging wall mirror will certainly be the center of attention, and can force a person to observe.
For now, the wall mirror easy to get, many companies factories or craftsmen who can make a beautiful and elegant design. Whether it's decorative wall mirror with a frame of wood, rattan, shells, and venetian mirror frame. No wonder for the moment, a small fee you will get good quality and modern design. Engraving on each part as a supporting frame of course the beauty of each design. To that end, the skill and high artistic soul of its maker is very influential. Do not forget to specify the color of the frame wall mirror, because the harmony of the compact is also important. Each supplier has a lot of wall mirrors produce color as the end in every manufacturing process. There is the painting with the color of gold, silver, brown, black, pink or natural color of the material that is in use. So, for a small house, Look for colors that match your wall color.
Style wall mirror to differentiate into many styles, there is a design classic, modern,or classic minimalist. Of course every design has its own characteristics. Select the option that matches the design of interior design, it's the best. Mirror has always had an important role in every room. Therefore, to date there are bathroom mirror, which means for the bathroom mirror, mirror size should match the room, usually the size that is in use 100cm x H 50cm, or 120cm x 60cm. because if too large then the mirror will be easily affected by water and husband's dance mirrors can rust.
There is also bedroom mirror, mirror means is in use in the bedroom. Usually serves to mirror. Measures in use are usually large mirror (H140cm x 70cm), so that when in front of the mirror we will look it all. Or in place of glass standing on the floor with a size of 200cm x 60cm. For glass is not in suspension, but in standing with the support behind it. There are also a mirror for the living room, the size of a large mirror that is in use, with a hanging position on the wall facing the front seats.
Choosing a decorative wall mirror is crucial end result of the concept of the style has you get. Margo Glass Galley, manufacture of carved mirror prepare consulting services to select a suitable design and size. If you need information about decorative wall mirrors, wall mirrors in particular, mirrors antiques, art glass mirrors, beveled mirrors do not hesitate to contact. Please click here to get the design collection.