Mirrored Furniture can be a great upgrade to your home interior décor and can go with any type of design and style you want. Here are the advantages of buying mirror furniture for your home interior decoration.
What are the advantages of buying mirror furniture?
Maybe it's time to look at something a little different for your next major furniture update. Mirrored furniture can be your next step to enliven a space that is in dire need of refreshing.
Mirror Furniture Can Brighten Up The Room
Mirror surfaces are naturally reflective. This means that whatever light you have in your room, whether natural or artificial, will reflect off the mirror and further brighten your space. When you overuse artificial lighting, you're wasting energy.
When you waste energy, you waste money. The reflective surface of mirrored furniture will act almost like any other "light source" when strategically placed around your actual light source to bounce light around the room.
Place it like a Bedside Table Mirror, or diagonally to a window and it can brighten up the room during the day, just enough so that artificial light isn't needed. Your previously dim space no longer needs additional lamps and chandeliers. This will save your energy costs.
Read the article to combine mirrored furniture with Minimalist Mirror Wall Decorations in the Room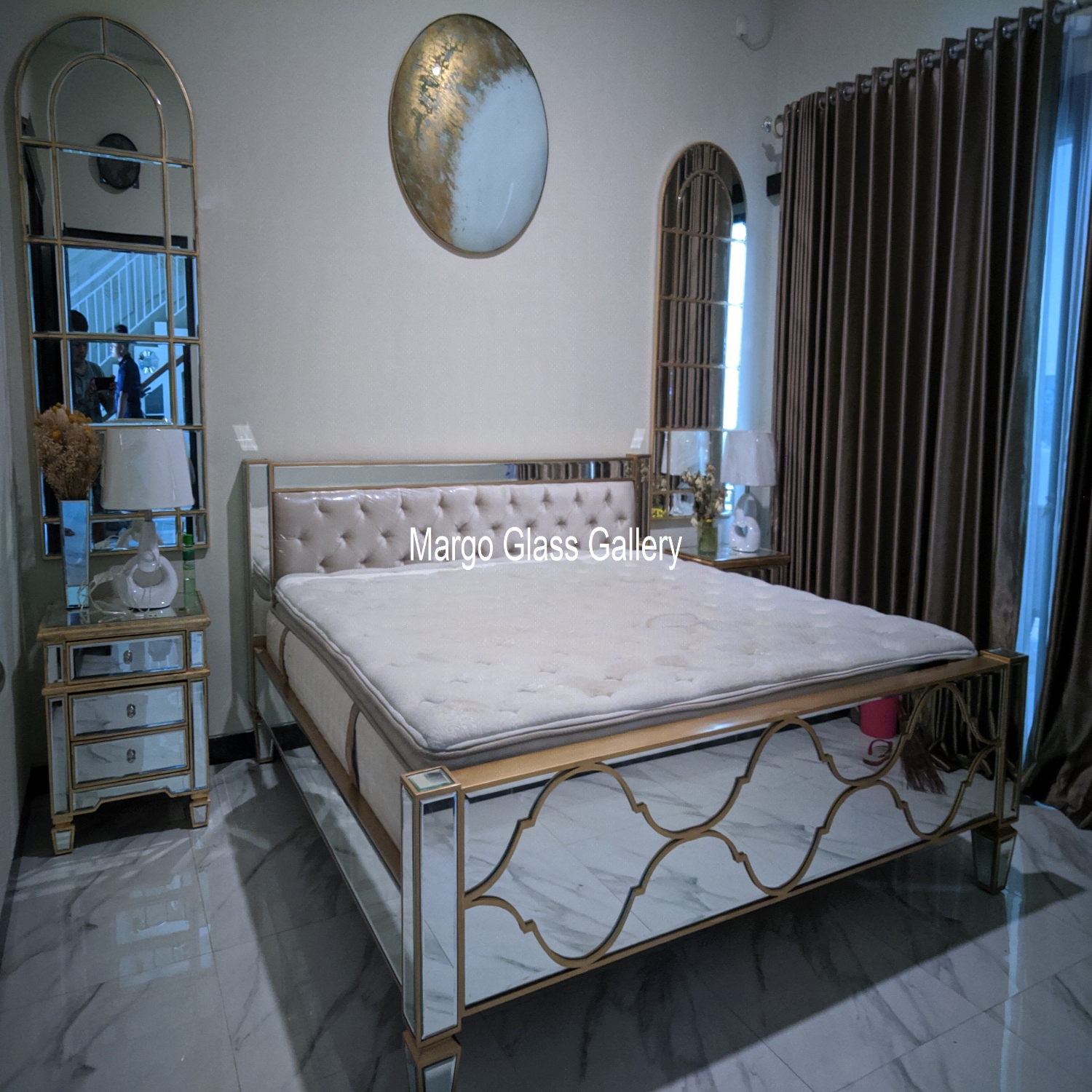 Can Make Small Spaces Look Bigger
More and more people are transitioning to living in apartments or sharing housing every year. This, paired with the tiny house trend, means people are working with increasingly tight spaces.
While small spaces can be very comfortable, sometimes you want to give the impression that you have more space than you actually have. How can you make this happen with limited space for furniture? You can knock down a few walls, or invest in mirrored furniture.
As is the case with light, a mirrored vanity can make a room appear larger. Reflective surfaces can easily open up a room when space options are limited.
Let visit our social media Instagram for our other catalog.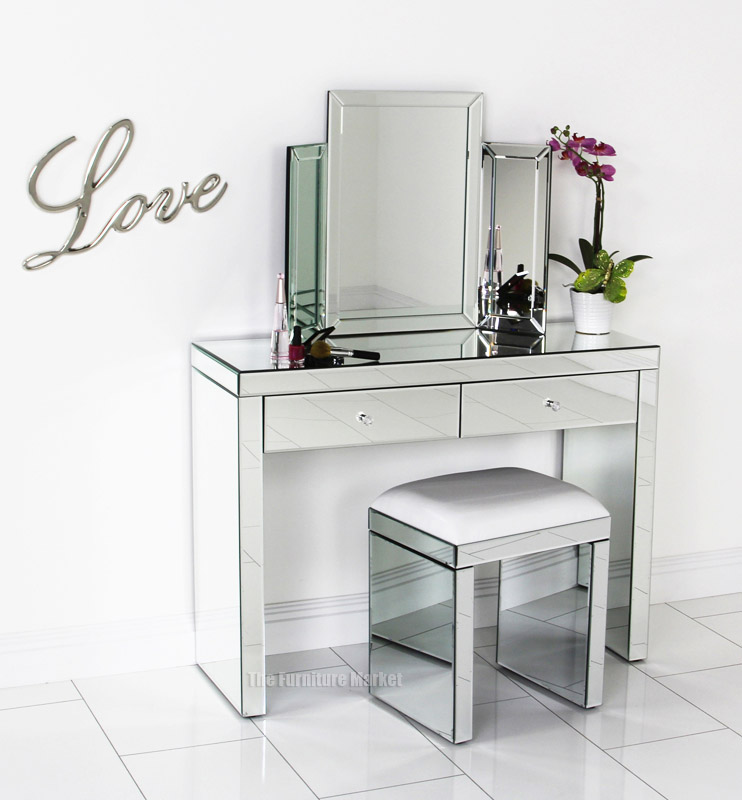 Blends Easily Into Existing Decorations
While on the subject of apartment life (or any other rental life), renters rarely have the option of repainting a room. Furniture often clashes with pre-existing walls and floors, giving the home a haphazardly decorated look.
Another powerful benefit of the Console Mirrored is that it takes on any design around it. Mirrored furniture can blend into any style. There's no need to repaint or replace other favorite items to match, as a new Dress Table Mirror will blend seamlessly into the room's décor.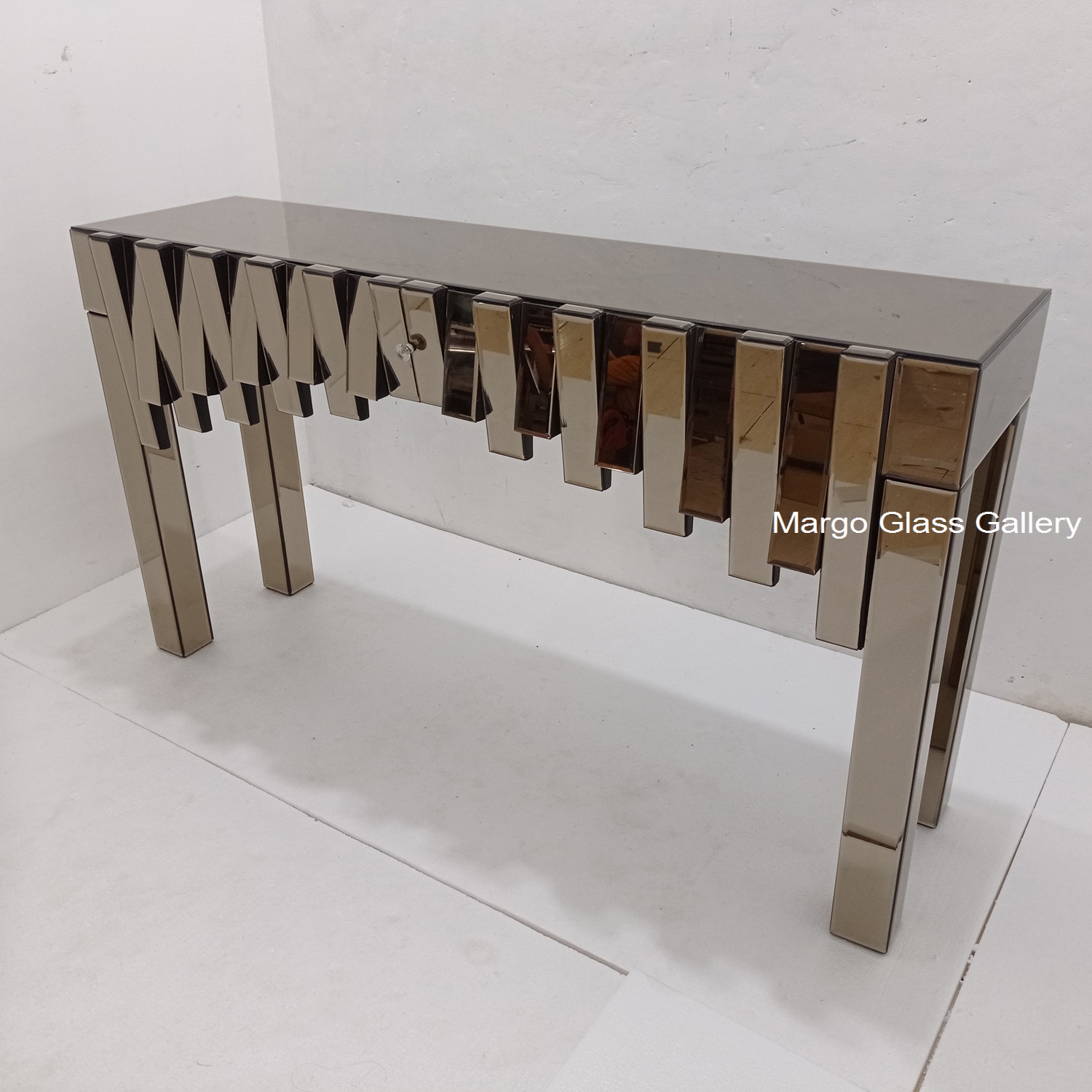 Well, aside from the obvious function that comes from whatever piece of furniture you choose to buy such as a mirrored dresser, for example you have the bonus function of a mirror. It may seem hopeless, but there is something unique about being able to catch your reflection on your furniture.
Mirror furniture, timeless and easy to match any personal style. The cut is eye-catching without being too flashy. They can easily become a statement centerpiece or part of an entire mirror collection. Buy mirror furniture at a trusted Furniture Mirror Company.
Also read the previous article :
Posted by crystin