Wedding gifts are usually a good choice to express happiness and congratulations to the newlyweds. There are many types of gifts that we can give as wedding gifts. However, it is still rare to give unique and anti-mainstream gifts to newlyweds. In order for our gifts to seem unique, useful, special and of course anti-mainstream, we must choose the right gift to give. One gift that seems unique and anti-mainstream is a mirror. Yes, mirrors can be your choice to be used as wedding gifts. However, not all mirrors are suitable as wedding gifts. We have to choose the right mirror to be used as a special gift.
Here are some Venetian Style Mirror inspirations that are suitable for wedding gifts.
1. Minimalist Venetian Mirror
Simple and minimalist venetian mirrors are usually the choice to be placed in bedrooms, bathrooms or other spaces. The design that doesn't stand out like the carving or the design makes this type of mirror look simple but still elegant. A simple mirror like this is suitable to be placed in any corner.
One of the gifts that is suitable for a wedding card as in the first picture, Venetian Mirror Octagonal MG 080085 is a simple mirror recommendation that is the right choice to be used as a gift. with plain silver glass and real brown glass, this mirror has a thickness of 5 mm. Octagonal Venetian Mirror is a medium size, has a height of 120 cm and a width of 70 cm. This mirror is perfect as a gift for new couples to put in their living room or family room.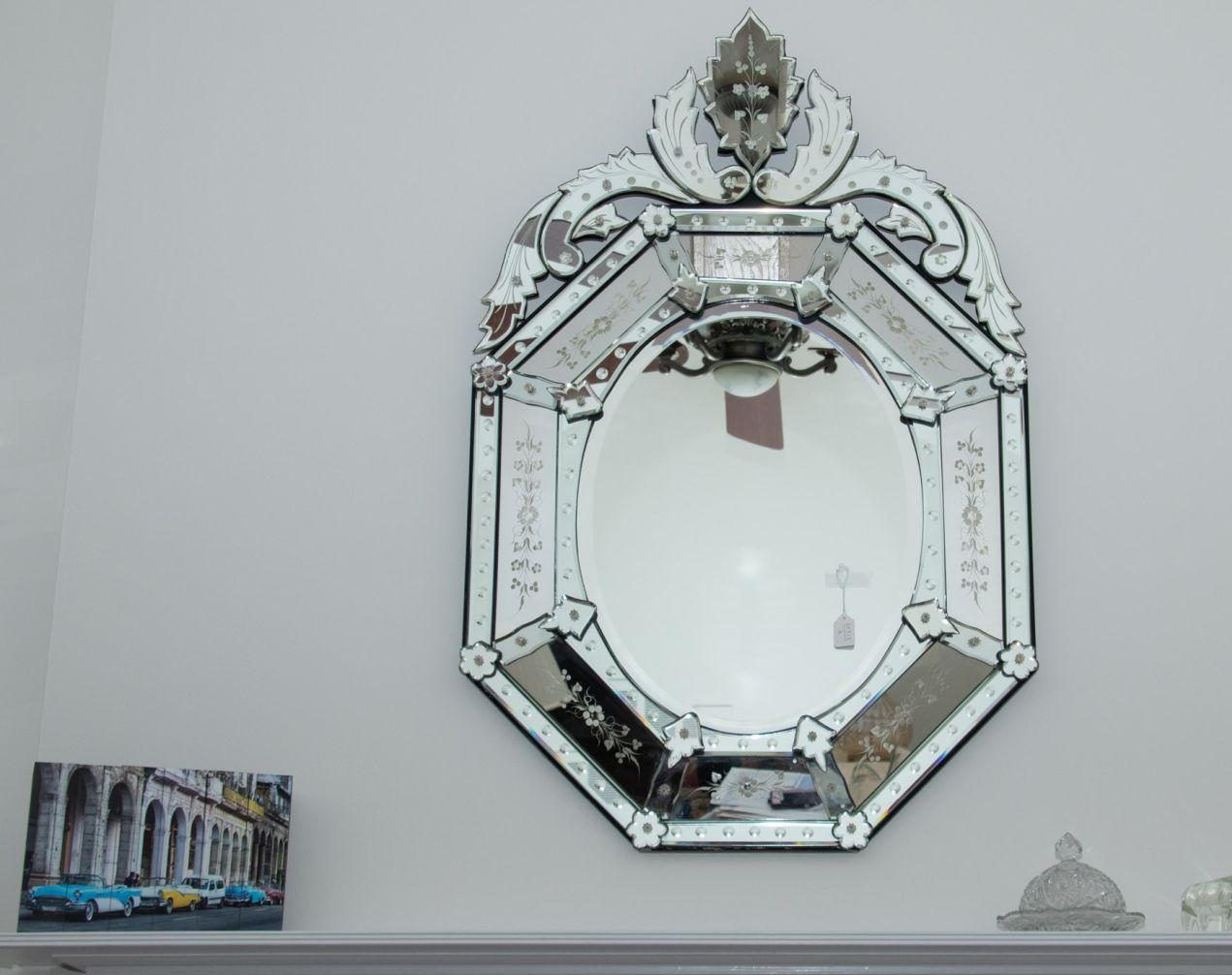 2. Bathroom Venetian Mirror
Venetian mirrors usually have patterned carvings around the edges. The pattern is usually themed flora or fauna. This is what makes this mirror attractive and looks unique. This type of mirror can be used for wall mirrors or wall decoration mirrors. This mirror has an antique impression, but still looks modern. Therefore, this type of mirror is perfect for a wedding gift.
We can see in the two pictures above are examples of Venetian Wall Mirrors. In the second image, the Venetian mirror can be a wedding gift recommendation for newlyweds. This Venetian mirror features high quality glass set in a beautiful antique decorative frame. A wedding gift in the form of a Venetian Mirror Bathroom is suitable to be placed in the bathroom of the newlyweds' bedroom so that it looks romantic and beautiful. The decorations are exquisitely detailed and Carved by hand. This mirror can be hung vertically or horizontally on the wall with two hooks. With all these specifications, this Venetian mirror is highly recommended as a unique wedding gift and is rarely used by anyone.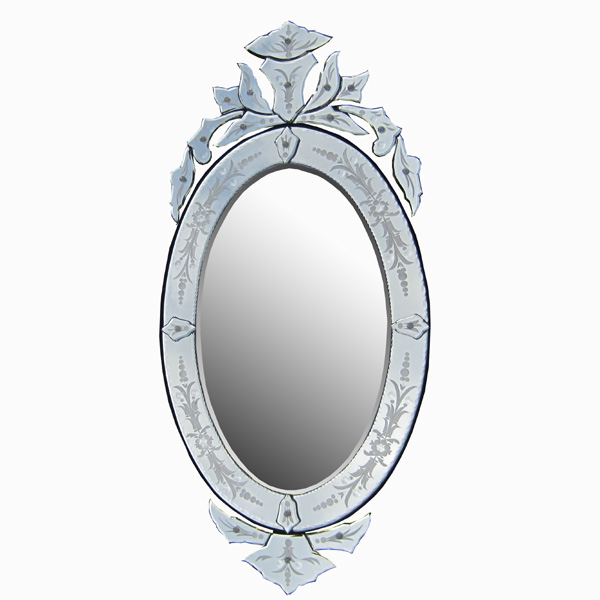 3. Love the Mirror of Venice
Decorating walls with mirrors is a unique and interesting idea. The wall will be more aesthetic. Mirrors in various shapes such as oval, hexagonal, even abstract will add to the beauty of the walls. Even though the shape is irregular, this is the main attraction to be used as a wall decoration. Well, one of the decorative mirrors in the shape of a heart would be perfect if given as a gift to the newlyweds for their home.
This mirror looks simple but displays a high aesthetic impression. This mirror to decorate the living room or family room is used as a wall decoration so it is suitable for the bride and groom for their new home.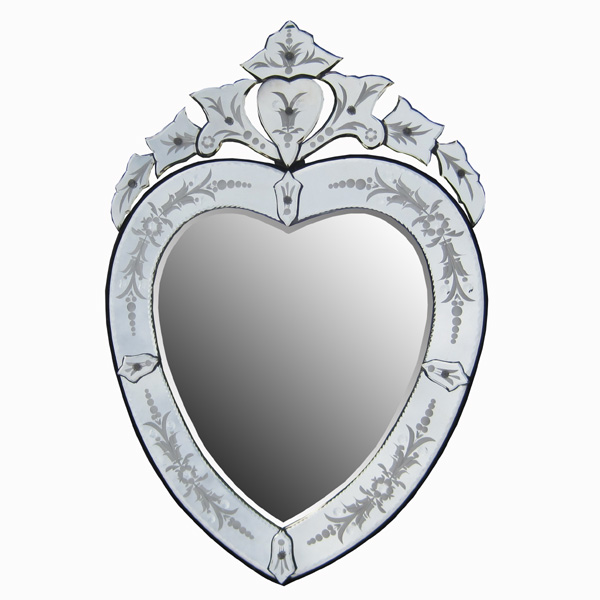 Let visit our Pinterest for our other catalog.
4. Venetian Mirror Clock
Mirrors can be designed to be wall clocks. This type of mirror may not be widely available in the market. This uniqueness is what makes it attractive as a gift. Apart from being a jam, this mirror can also decorate a room because it has the aesthetic value of carving.
As you can see from the first image above. The Lorenz MG 015005 mirror is a clock mirror that has beautiful carvings all around it. This clock mirror is handmade. The size is not too big, but not too small, which is 45×45 cm. It is perfect for making a wall clock. This design is perfect as a wedding gift.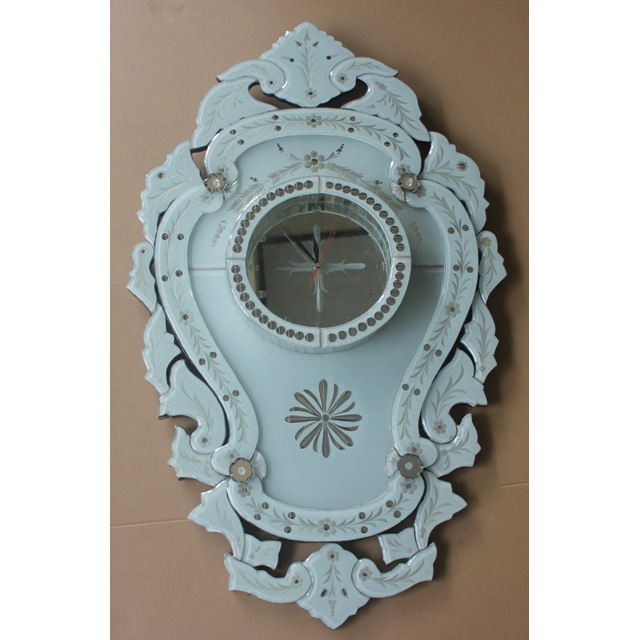 Are you wondering if you should get a venetian mirror for a wedding gift? Well, you don't have to wonder anymore. We are here to tell you that getting a convex mirror for your home with the Venetian Mirror Company is a great idea.
Also read the previous article : 
by crystin