margovenetianmirror.com- At this time the presence of mirrors is being enjoyed by the general public, to art connoisseurs. Along with the increasing interest in this element, many types are starting to be offered. Starting from classic to modern mirrors, basically this type is hunted as a complement to interior decoration. This time the type of mirror that is currently popular is the Antique mirror wall. This element is much sought after, because of its uniqueness and being able to add aesthetic value to a room.
Antique glass mirror is a mirror that has an ancient motif that looks not shiny and not fresh. This type is identical with black spots on the surface that are not thorough. So it's no wonder this element has a high artistic value. In addition, it is very effective when used on themes with a classic look. Then what is the reason that makes this type of mirror, very popular? There are many things that make it popular, here's an explanation.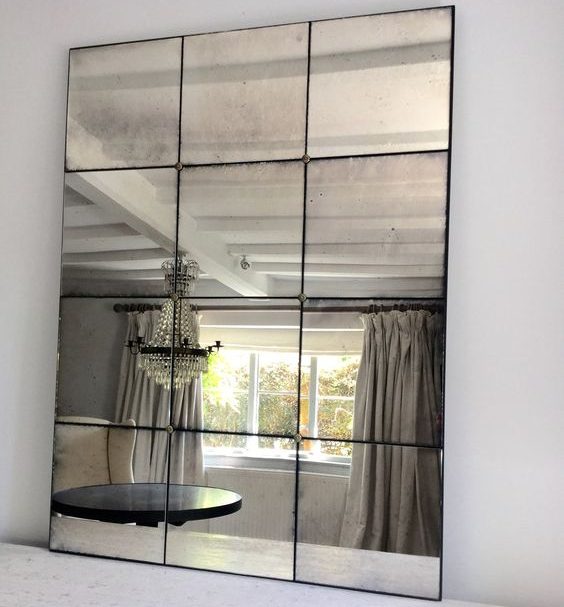 This is one of the most obvious reasons why antique mirrors are popular today, which is their very unique shape. Of course, we can't find motifs of this type in other items, right? Besides being beautiful, and interesting, this element is also able to bring a lively atmosphere in the 80s. When you want to redecorate a room, of course you want everything to look attractive, right? You should also make sure the room will stand out, with a Distressed antique mirror. With its application, it will certainly highlight a very strong classic impression in the room. Its use is usually displayed on the living room wall, you can also apply it in another corner of the room.
A large selection of attractive mirror
Another reason that makes antique mirrorso popular is the wide selection of mirrors to choose from. Not only one type, it turns out you will be presented with several types that attract attention. One of them, this type of Antique mirror wall panels is often used as a background for the living room, even the bathroom. Its presence in a room will be an attractive and elegant decoration accent. If you have a large enough room, you can apply a Antique wall mirror large. Its application not only gives a classic touch, but also gives the illusion of a wider and brighter room. In addition, you can also adjust the size according to your personal needs.
Let visit our social media Instagram for our other catalog
Those are some of the reasons behind the popularity of antique mirrors, which we can explain. Apart from being used as a residential complement, this element also increases the elegance of the room. You can find this type of mirror at the Antique Mirror Company. For other types of categories, please visit our website
Thus the article that we can share may be useful. Thank you
Read more articles
Do This Before Installing Antique Mirror Glass InTheBathroom
Please visit our store Online:
https://www.tokopedia.com/margoglass/product
https://shopee.co.id/margoglass2
By Tarum