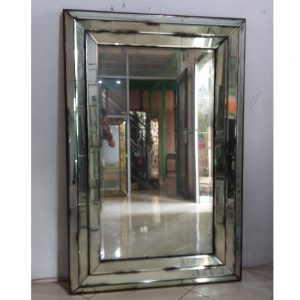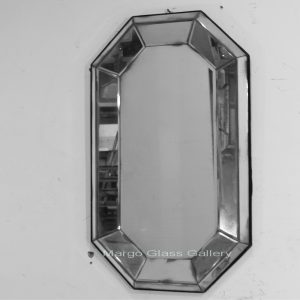 Venetian mirrors beveled have been one of the most sought after art deco piece of all time. Possessing design which could be traced back to the well-protected, highly intricate, 16th century mirror making techniques used in Murano, Italy, this particular piece of object is most prized among collectors and fine arts connoisseur. One of the techniques used in this forte of glassware craftsmanship is the beveling technique.
The technique refers to applying a thick glass onto another and cutting the outer layer in such that it creates a light diffraction effect; giving the piece a dramatic lighting effects when it is exposed to sunlight. The Venetian mirrors artisans have long incorporated this technique to the process of making frames for their mirrors. The result, bevel mirror with Venetian design is one of the most beautiful and desirable of all time.
Its reputation for beauty, elegance and timelessness makes beveled mirrors as one of the most appealing collectibles as well as aesthetic objects. Bevel mirrors are particularly popular during renaissance Europe in France, England and several other kingdoms. It is said that Marie Antoinette of France fancy this mirror that she was willing to spend extravagant amount of money to acquire them. As time goes by and as luxury items become more and more accessible to wider class of citizens, bevel mirrors often become part of art deco in luxurious houses and estates.
Today, bevel mirrors are obtainable almost everywhere. Initially available only in merchants and shops in Europe, nowadays artisans and craftsmen around the world makes bevel mirrors based on venetian design themselves. However, the original item remains at the top line in terms of quality and price. Luckily, however, for those of you who would like to buy quality bevel mirrors with reasonable price, there are craftsmen who are willing to let their items go for a negotiable price outside Europe. One such merchant exist in Indonesia by the name of Margo. He has been running a venetian mirror workshop, which clients come from all over the world, in a city called Surakarta for five years. From a city renowned for its tradition and arts, Margo displays his products on-line at www.margovenetianmirror.com. For more information, please visit the website and feel free to call [no Mr. Margo].