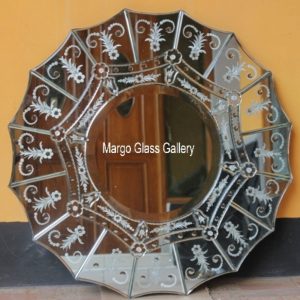 The word mosaic may not be the new thing we are. Since the mosaic is an irregular shape of the result of a process or the incorporation of an object that does not irregular but that made a form that has high artistic value.
While Mosaic Wall Mirror is the incorporation of the glass mirror that produces a beautiful item. Usually the size of each part of its 1cm x 2cm, 2cm x 2cm, 2.5cm x 2.5cm or depends on the will maker. Once the subject of a piece of glass in the paste on top of the media from wood that has been in prepare so as to create a table, cabinet or wall mirrors. In order to process the adhesive using glue and glass on the sidelines of white cement is given as a cover.
At the beginning of the creation of as many of his glass mosaic glass small remaining unused. At that time only complains if the exhaust or longer to become the new glass. But it turns out for the processing of waste glass in need of expensive and only large company that can do that. That was only a few companies in Indonesia alone.
Therefore Margo Glass gallery created the idea to use waste glass into an object of high art. The results were very satisfactory and many were eying a stranger. For many current designs that have been generated. More detail please visit the website at the product category Mosaic Wall Mirror.
It turned out that mirrors are also very good in combination with other materials, such as sea shells, coconut shells, or a combination of glass colors. For his process is in need special skills to be able to produce a perfect design. Due to the size of a small glass and place it was not arbitrary manner. Should result in a design in accordance with design patterns.