margovenetianmirror – Wall Decoration is a very important element in decorating the house. So that your home becomes beautiful and aesthetic to be seen by residents of the house and visiting guests. Moreover, creating an interior design that is comfortable to live in and attractive. Especially during a pandemic like now, most of them are at home. In fact, it requires us to work from home and study online.
This time, of course, it is very important to make interesting wall decorations, one of which is Antique Style Mirror. Antique Mirror makes you not easily bored and still have energy while working or studying from home. That way you will be productive even if you work from home. So, here are some products in the antique mirror wall decoration category from Kai that are recommended for your furniture!
Let visit our social media Instagram for our other catalog.
Venetian Mirror Antique
Venetian Mirror Antique Is a decorative mirror that serves to decorate the walls to look aesthetic and luxurious. This mirror is a glass carved according to a pattern as a wall decoration. This mirror is a type of venetian mirror combined with chemical aging techniques, so this mirror will not be as bright as the original clear mirror and look natural with a long process. This mirror will bring a beautiful classic atmosphere to your interior.
Venetian Mirror Antique at home will make the house like in the kingdom because of the shapes and motifs it has. And this mirror is a romantic Venetian Mirror Style in interior design, so this style is very popular during this era. So that the interior of your home is more charming and comfortable to live in. It's even a beautiful eyewash event to look at.
Let visit our Pinterest for other catalog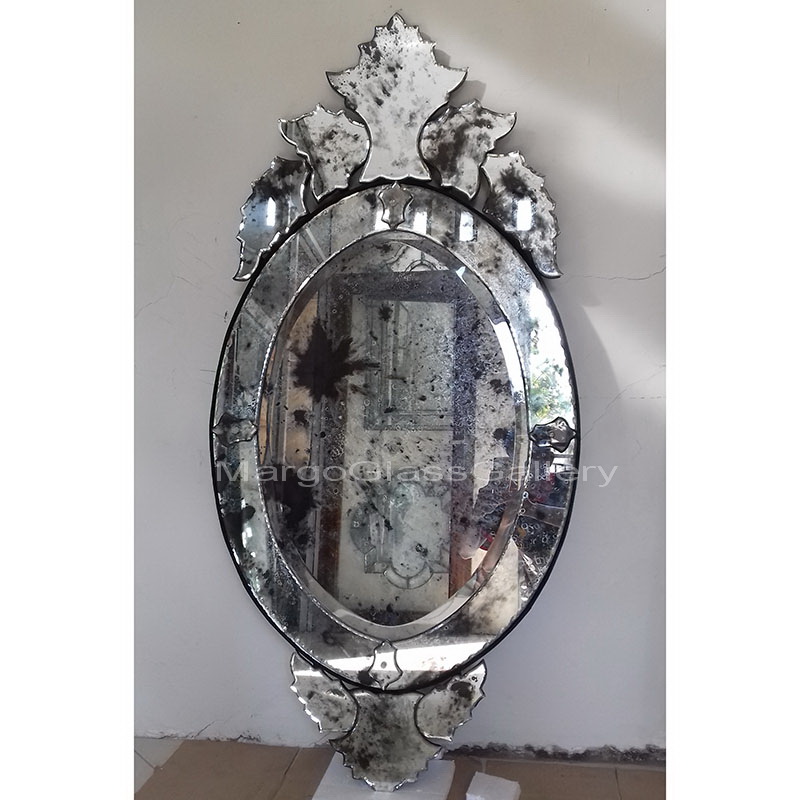 Antique Mirror Wall Panels
Furthermore, Antique Mirror Wall Panels are a type of antique mirror that looks like a panel or tile with a motif that does not look smelly, not fresh or shiny, but this mirror has a dirty appearance, black stains like a mirror that is decades old, so it uses glass material used. not old glass but all raw materials used by new glass.
This type of panel antique mirror is attached to the wall in the room. This mirror is unique because of its glass panels, your room will get a unique reflection from this mirror. This mirror panel often comes with an average panel size of 20×20 cm for the height and width to suit the wishes and needs of your room.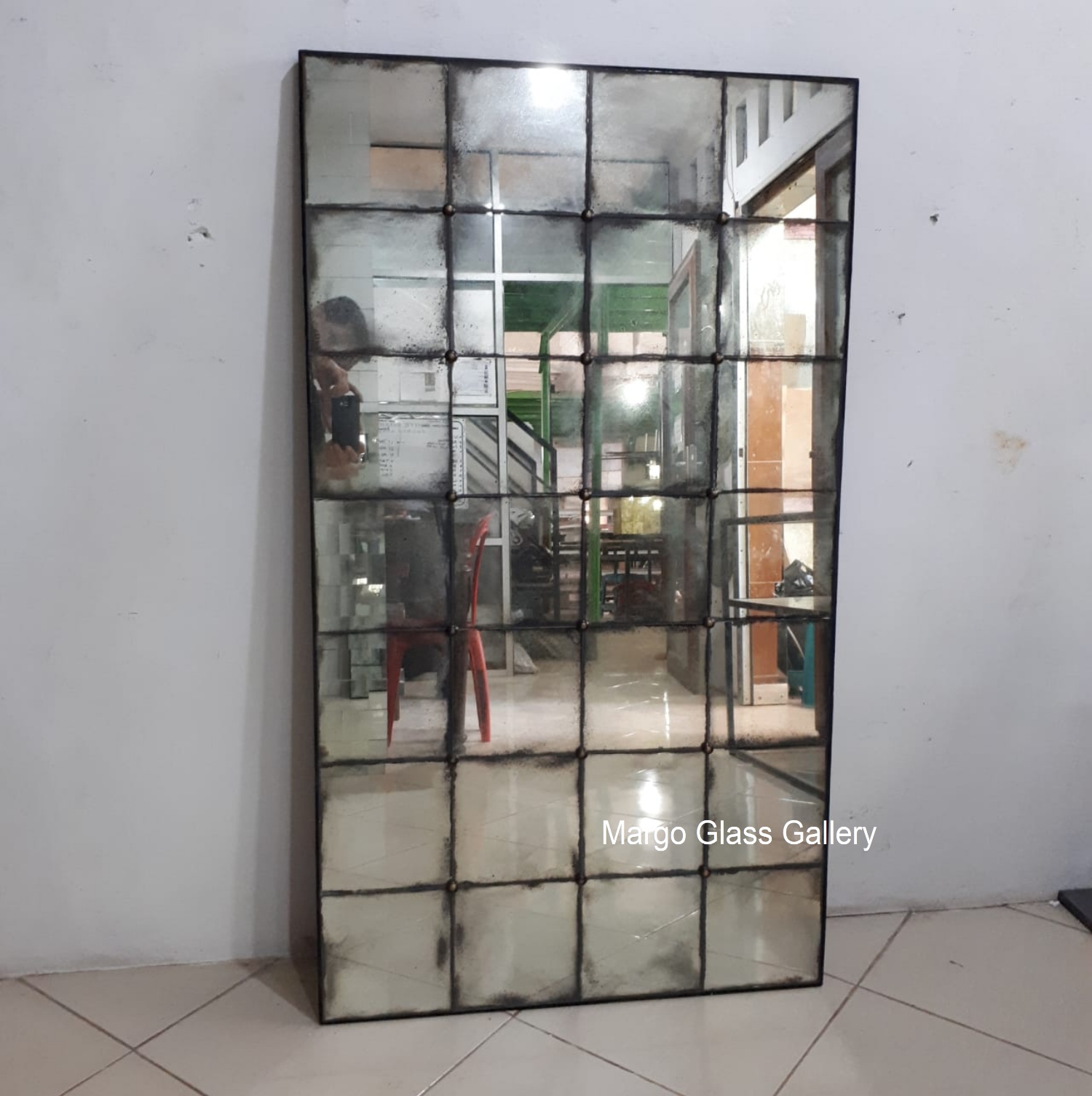 Antique Furniture Mirror
In addition to wall décor mirrors, you also need Interior Furniture for inside the house. Furniture or cupboards are very functional or also play an important role in a house, namely storing things that are important, such as documents, clothes, bags, shoes or others. This type of furniture is a 3D diamond door wardrobe combined with antique chemicals such as rust so that it can add a beautiful touch effect to any space.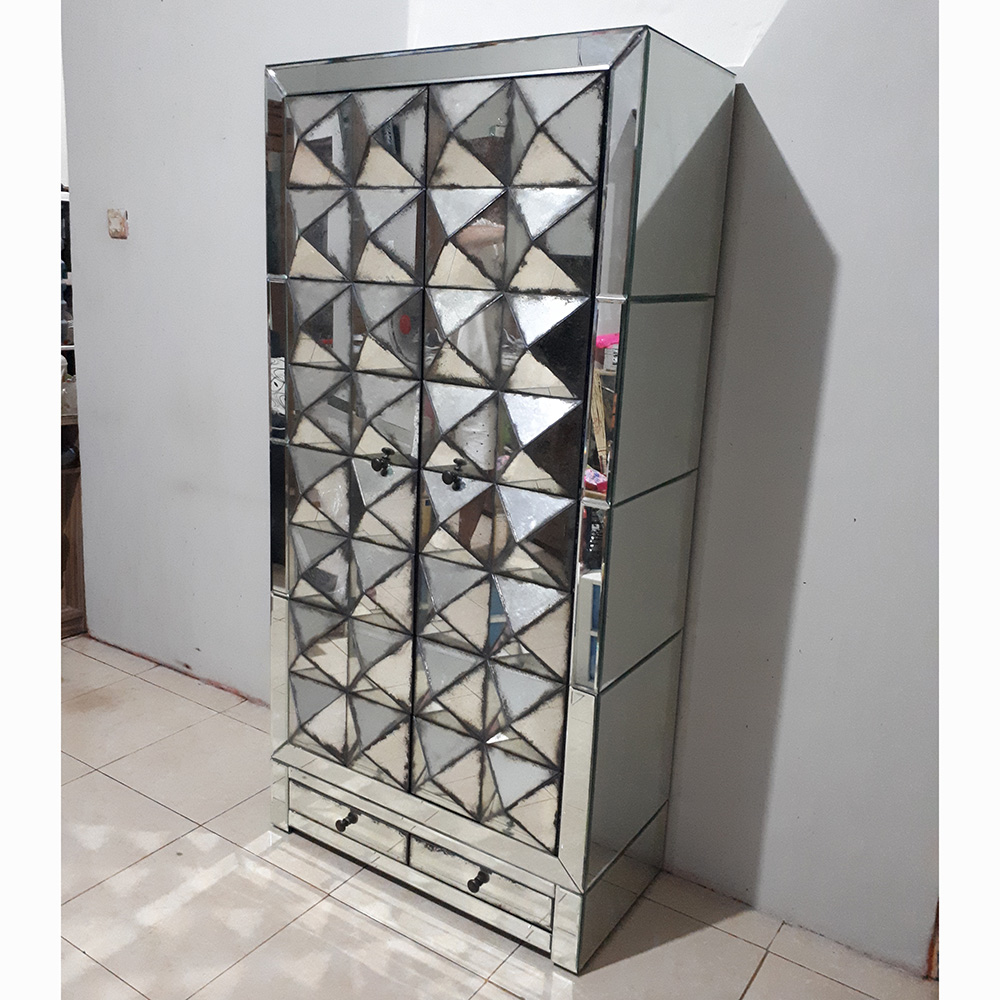 Of all types of antique mirrors made from this mirror, this is 50% glass with 5 mm thick glass and 12-18 mm multiplex on the back of the mirror. Are you wondering if you should get an antique mirror for your home to be unique and classic?? Well you needn't worry, we are here to tell you that getting your this mirror with Antique Mirror Company is a great idea.
Thus article, hopefully all of this will be important information for you, so that it becomes a reference for those of you mirror lovers who are looking for the type of mirror to decorate your room. Okay guys that's all and thank you.
Please visit our store Online:
https://www.tokopedia.com/margoglass/product
https://shopee.co.id/margoglass2
By Crystin