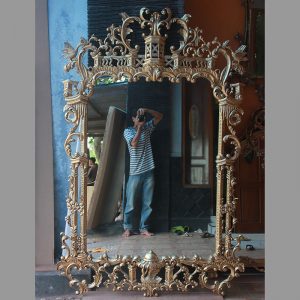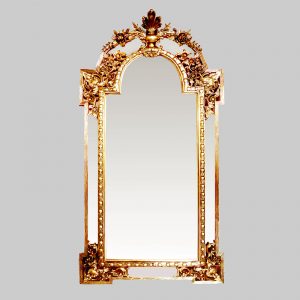 When you are looking for decorative wall mirrors specially would normally think to buy as the need for reflection or just because they want to get the beauty of his art. Venetian mirrors are really can satisfy you in time to see it. At the moment it's difficult to tell which of the original craft or results from the factory. When viewed at a glance is almost no difference, what else all glass companies provide a very elegant design.
But although it looks the same but there is a very subtle different in time to see it. Particularly in parts and pieces carved crown of Venetian mirrors it. Engraved with hand will appear more prominent and all forms of engraving will not be the same, the one with the other sections will provide a separate art, in the sphere will look brighter and convex, because if in the grasp of the rear glass would really convex and uneven .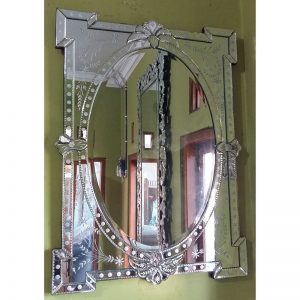 All the edges of the crowns of venetian mirrors must bevel and smooth, the difference between the mirrors by hand with factory is parts and pieces every corner of accessories, If art glass by hand is very sharp and what will also be visible when the taper. If the look will make you seem and you will never feel bored, because original art carved by hand can show art mirrors of each park. And each part will converge and you will feel happy when you hang it in the wall. You will not get it if the mirrors from the factory, and therefore Venetian mirror by hand is expensive than factory mirrors.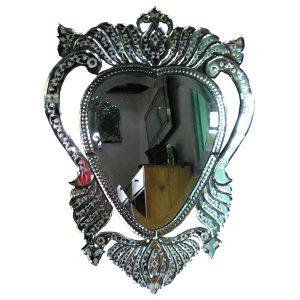 Venetian mirrors its increasingly complicated process will increasingly prominent art. One example of designs that have a high art is a Venetian mirrors with batik design, Venetian wall mirror. No wonder the Venetian mirrors with manual process less expensive than the factory. But high prices will be shortchanged by its beauty; Venetian mirror by handmade will look classic and antiques. One of which must be taken into consideration again is a measure Venetian mirrors, manufacture mirrors can make a special size, either large mirrors or only small mirrors.