Complete the beauty of the interior of your home by using Rugs Mirror Glass. Because, being one of the decorative glass that has artistic details on the edges. A circular glass frame design with a variety of fashion forms, you can choose according to your preferences. Made with high artistic value and full of creativity. So, it will add to the beauty of your home decor which is even more enchanting. Make the house look full of warmth and soothe the mind. So, all residents of the house will feel more at home in it.
Rugs Mirror Glass as decorative glass are usually always accompanied by carpets with a variety of motifs. Can be adjusted to the interior design of your home. So, your house will look more exclusive and luxurious. Usually this type of mirror and carpet will be placed in the living room, meeting room, family room, dining room, bedroom, and others. To make an image reflection from a classy home decor. The guests who enter your house will be amazed. Its charm is able to anesthetize the staring eyes. How, are you interested in using it? You can order quality original products and a variety of creative designs at Margovenetianmirror! Here are some types of designs that you can choose from:
Gold Tinted Glass and Round Carpets for Contemporary Home Design in the Meeting Room
The mirror is round in shape using a circular gold-colored frame design. Equipped with a glass table in gold color. Coupled with a round patterned carpet mixed with gold, black and white. It is suitable for making your contemporary home design look more luxurious and aesthetic. The interior of your home looks more elegant and classy, ​​making the eye feel more comfortable in it. So, it is suitable to be installed in meeting rooms for those of you who are working from home. So that your business meeting is more enthusiastic and comfortable in it. Generates lots of brilliant ideas and satisfying meeting results.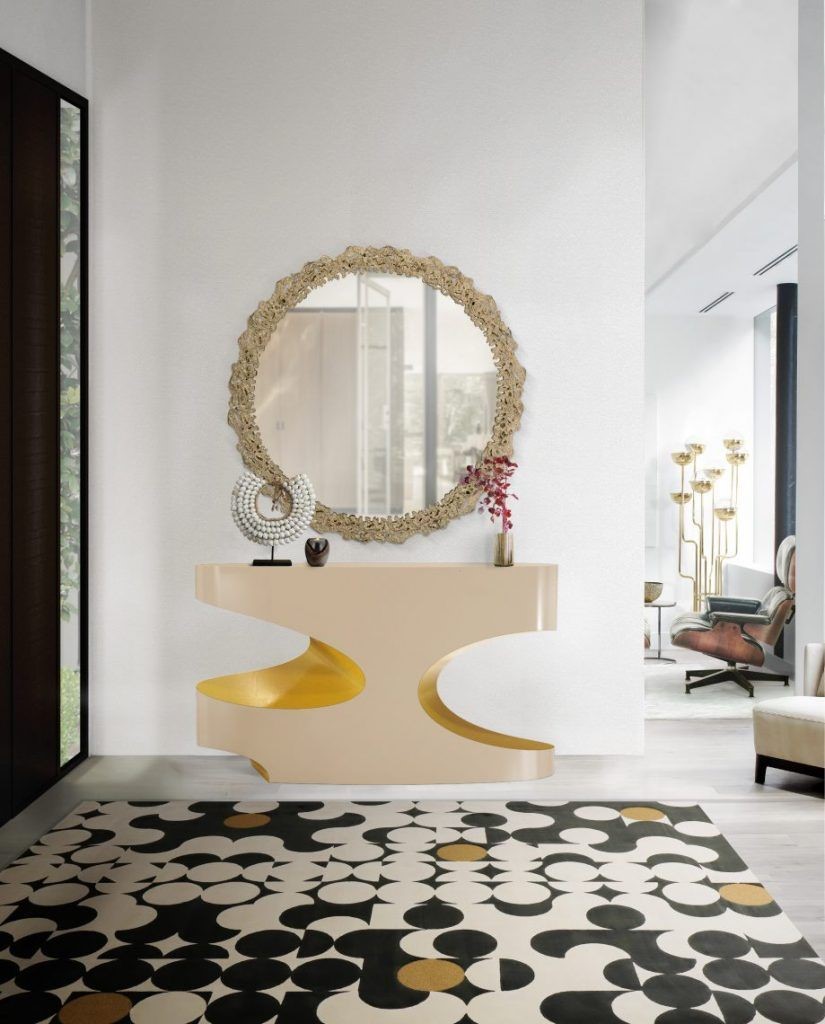 Simple and Plain Glass and Carpets for Classic Home Designs in the Living Room
Do you have a classic house or a minimalist design, but want to decorate the interior in a charming way? That's right, you need to use Mirror Glass Rugs with this simple and plain design type. You can install it in the living room, near the entrance. So, complement your home decor to make it look more attractive. When guests start to open the door, they will feel the warmth of the appeal of your living room's interior design. Moreover, it can reflect the design image of your home decor in the mirror display. Add to the allure of the eyes that look at it, and guests can feel at home visiting your house.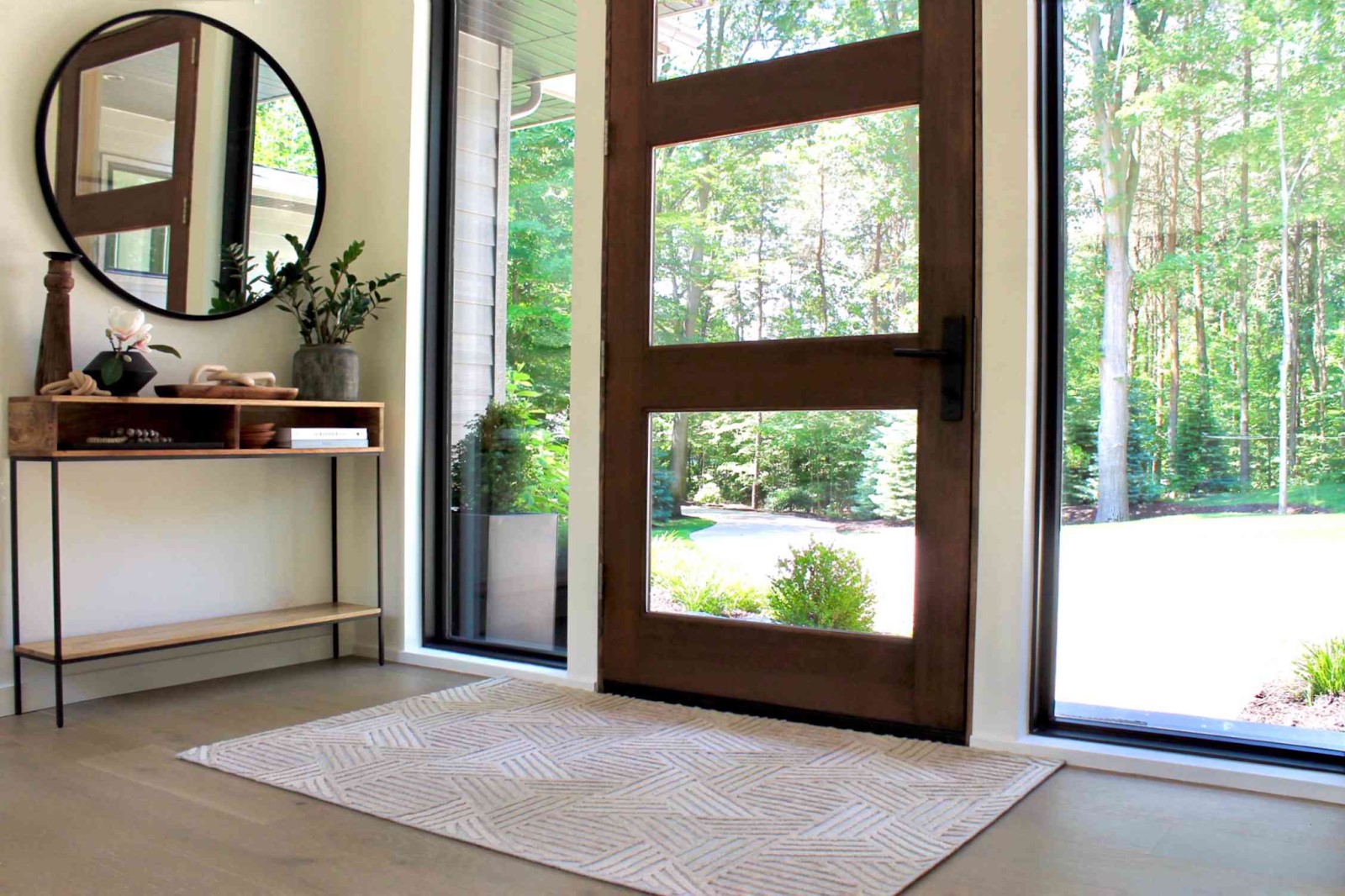 Oval Glass and Carpet Patterned with the Letter "R" for the Bedroom
Do you want to sleep comfortably, and wake up in the morning seeing a display of self-expression? That's right, you have to install Mirror Glass Rugs of this type. Oval glass with a circular frame in gold, adds an elegant and luxurious impression to your bedroom. So, it makes the atmosphere more calm and makes you comfortable in it. Moreover, because of its oval shape, it can reflect the whole image from top to bottom when you look in the mirror. Equipped with a soft carpet with the letter "R" motif. Add artistic value to your room.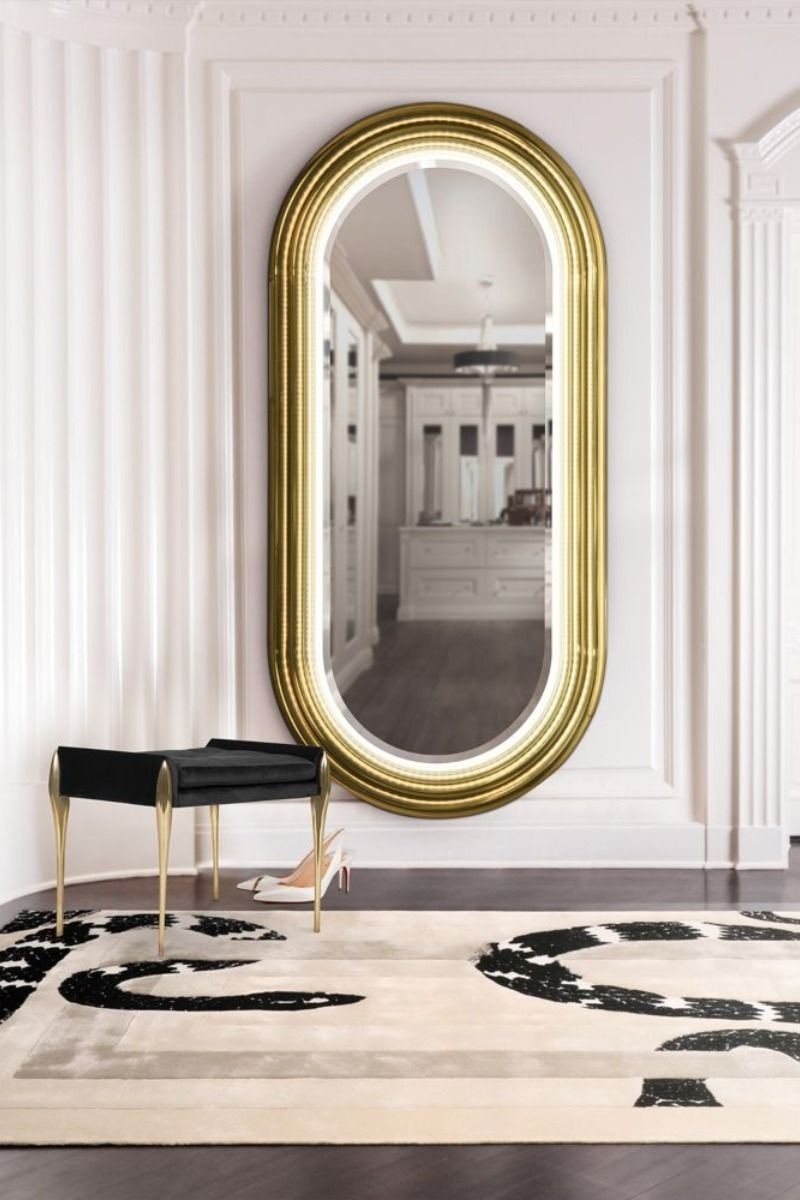 Thus our article that discusses Rugs Mirror Glass. Through some of the design models above, you can choose according to your tastes and needs. Moreover, adjusting the relevance of your home design. So that the interior of your home is more attractive to the eye and makes it comfortable. So, you can order this product at Margovenetianmirror to get original quality and contemporary design variations!