margovenetianmirror.com – Working from home is fun, we can avoid getting up early, traffic jams and saving on transportation costs. However, continuously undergoing work from home activities can also trigger very high stress. To get around this, you can bring an atmosphere or a touch of colors that can improve the mood while working at home with Convex Mirror Round.
Currently, a mirror with a convex reflection is enough to be excellent. A convex mirror is a mirror that has an outward curvature. In other words, a convex mirror is the opposite of a concave mirror. Usually, this type of mirror is found in vehicle rearview mirrors, magnifiers, DSLR camera lenses, road corners, and so on.
The house must remain comfortable to live in as well as pleasing to the eye especially for working at home, for that it is important to decorate the house properly. You don't have to completely replace the wall paint, you can also just add a touch of decoration or interior with these colors. Two colors of Convex Wall Décor that are believed to relieve stress.
Let visit our social media Instagram for our other catalog.
Convex Mirror Blue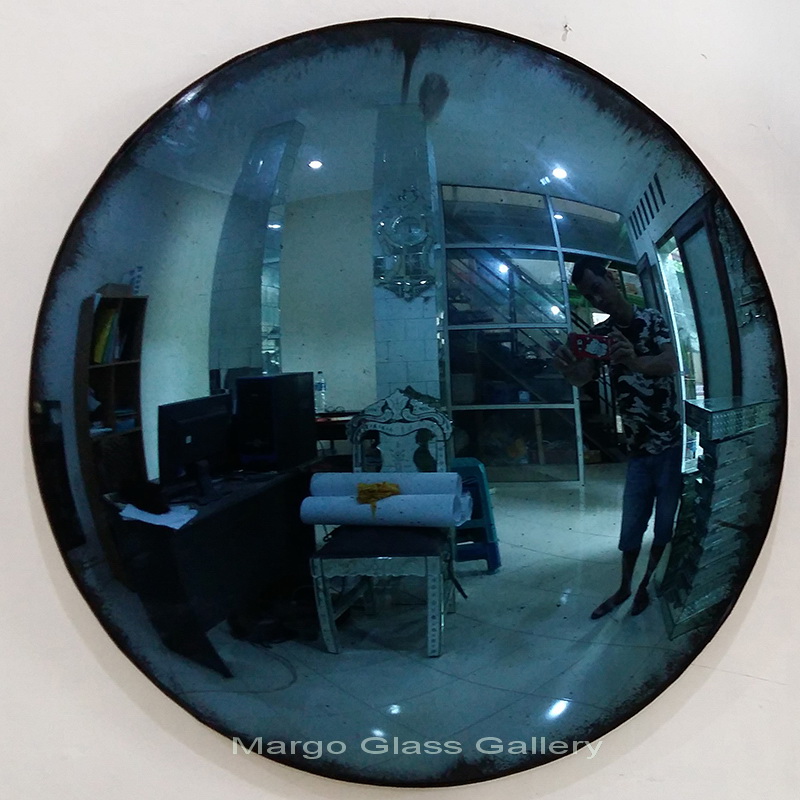 Blue is one of the most soothing colors to perfection. Especially for the color baby blue can stimulate us to feel pure happiness. Blue is one of the friendliest colors in the living and dining room. It is also recommended to combine it with a lighter shade of blue to add a splash of spirit to the room.
Convex Mirror Blue is very suitable to be placed from any angle. If so, take advantage of minimalism to use Glass Convex Mirror for the home. The fewer items you have, the easier it is to clean and organize more quickly. Make sure you also use other decorations carefully to ease your anxiety.
Convex Mirror Green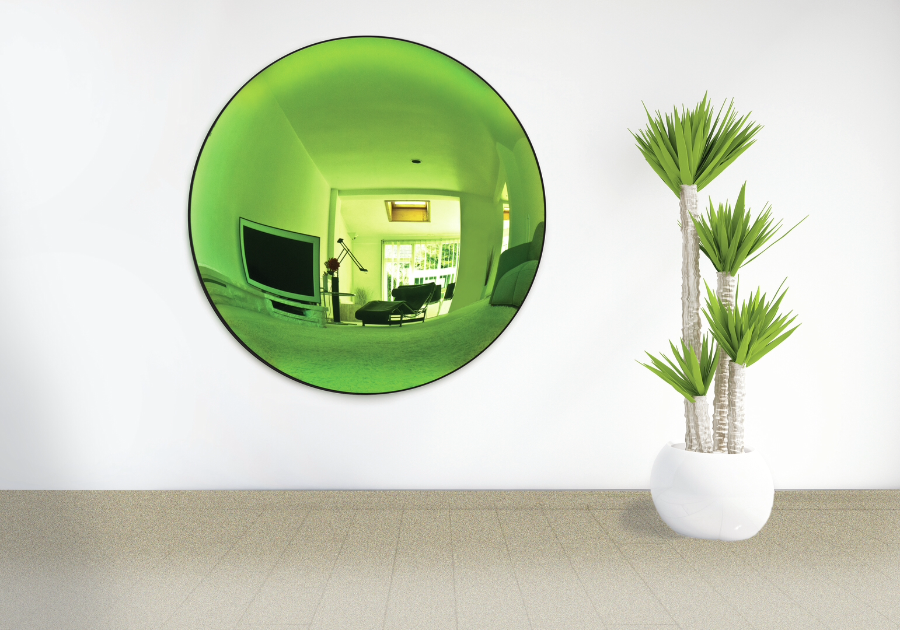 Green is one of the most popular decorating colors because it is associated with nature. This color inspires harmony, serenity and well-being. When using green do it carefully because if it is too much it can cause the opposite effect, namely anxiety. If applied correctly, it is a color that will relax the body in the blink of an eye.
Convex mirror Green is very suitable for wall decoration with white paint, because the combination of white and green makes the eyes fresh. Green is a bright color so bright light helps your eyes not be too hard to focus on something in a dark place. In addition, bright light also makes the mind more intensive and can focus well on your work. Ensuring your home gets plenty of natural light can also help with your circadian rhythm, help you sleep better, and increase your overall sense of well-being.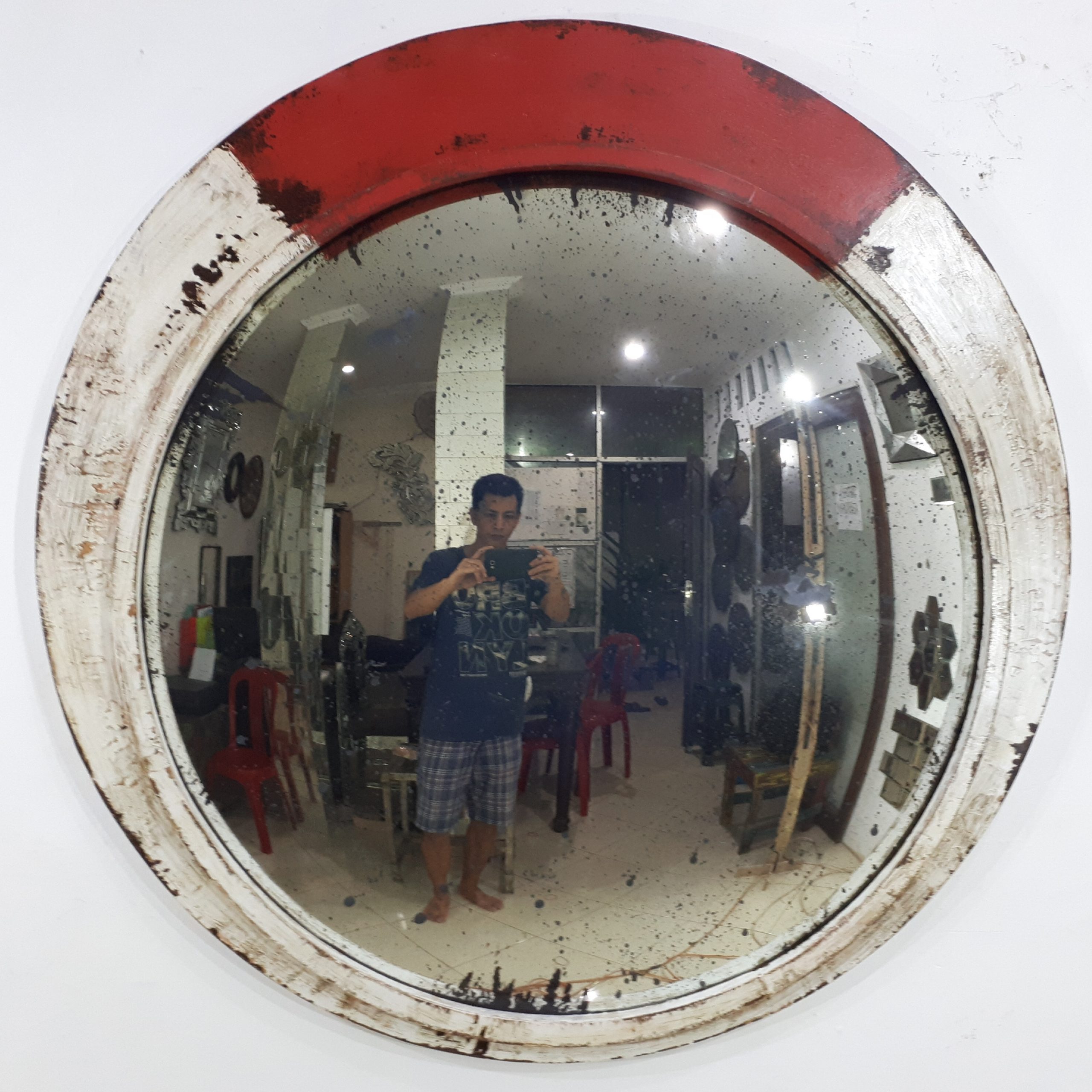 Convex Mirror round has various sizes ranging from 50 – 100 cm in diameter. Not only size but there are many other types of colors such as Brown, Silver, Black and others. You can Custom Convex Mirror according to your needs and desires for decoration or wall decoration of your home.
It turns out that the state of a messy home can also be a trigger for stress. In fact, home should be a comfortable and safe place, including for our mental health, right? Therefore, it is important to manage stress, one way is by decorating an appropriate interior design.
Are you wondering if you should get a convex mirror to reduce stress? Well, you don't have to wonder anymore. We are here to tell you that getting a convex mirror for your home with Convex Mirror Company is a great idea. Thus our article that discusses convex mirrors, hopefully all of that will be important information for you, so that it becomes a reference for you mirror lovers who want to find this type of mirror for room decoration. Ok guys that's all and thank you
Our online shop :
https://www.tokopedia.com/margoglass?source=universe&st=product
https://shopee.co.id/margoglass2
By Crystin