margovenetianmirror.com –Mirrors are one of the most important interior decorations in a building.
Mirrors are often used as attractive interior accents, one of which is a Convex wall mirror.
This is an element that curves outward, similar to a ball but shiny.
Maybe some of you only find it at the crossroads, right?
But along with the development of technology, this mirror is transformed into a masterpiece that is used to decorate the room.
So that its existence can be used as an accent or point of interest that seems to steal attention.
That way, anyone who visits your residence will feel attracted by this Antique convex mirror.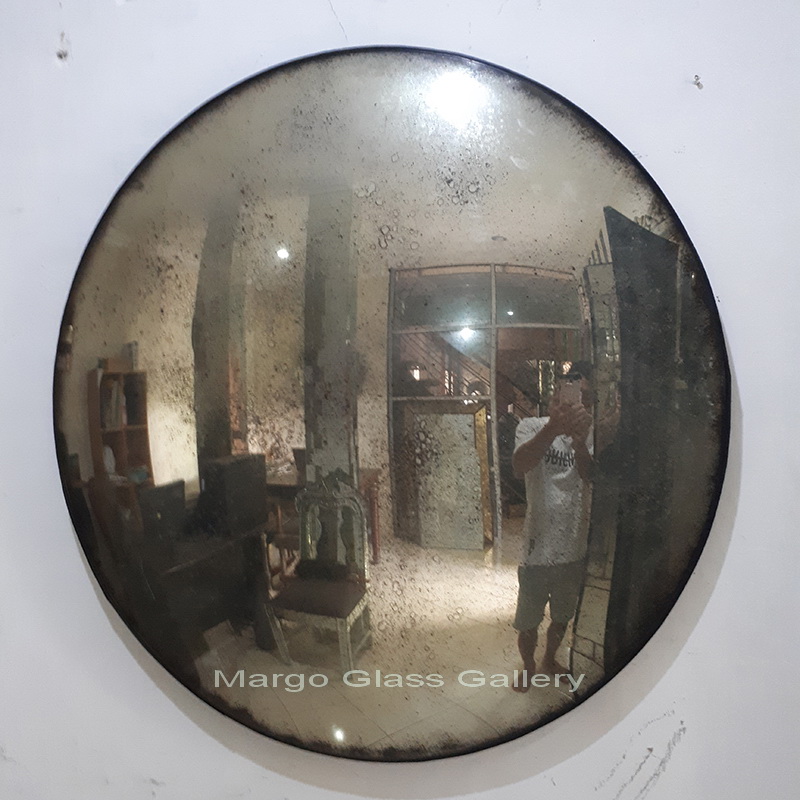 Comes with this ancient motif, a source of attraction for the wider community.
In addition to its unique shape, this mirror generally has a very high aesthetic value.
With its use, it will stick with a classic and attractive impression.
About the placement, it can be placed in the living room, family room, bedroom, and others.
The size is quite complete ranging from, 40-95cm. So a room with a minimalist design can still appear with this unique mirror.
You can also add a Large convex mirror, to add a more luxurious and elegant impression.
Let visit our social media Instagram for our other catalog.
Convex mirror decorations are the most unique decorations I've ever come across, how about you like me?
Apart from the beauty of antique wall mirrors, now switch to Round wall mirror, both are convex mirrors but do not have antique motifs.
Its bright red color conveys a sense of spirit, and full of courage, its use as an interior accent is ideal.
With a fiery color, as if to attract someone's gaze for a moment to look at it.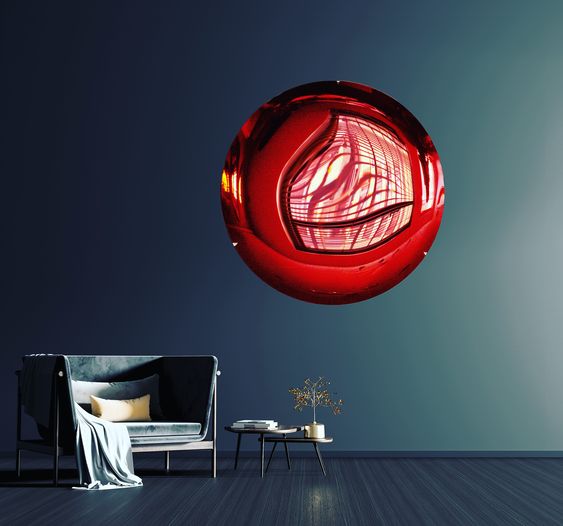 This element is very suitable to be applied to any room, but is more often used on the walls of the living room.
Oh yes, besides red, there are also blue, brown, green, black, silver, and others.
So you can adjust it to your own taste.
And we are one of the Convex mirror suppliers, of course with the best quality.
If you want our products above, please contact us.
For other types of mirrors, please visit our website.
Thus today's article that discusses the Convex Wall Mirror as an Attractive Interior Accent, hopefully it can be used as a reference and useful. See you in the next content guys. Thank you
Read also:
Be More Romantic with Decorative Convex Mirrors to Welcome Valentine's Day
Visit our online shop:
https://www.tokopedia.com/margoglass/product
https://shopee.co.id/margoglass2
By Tarum