margovenetianmirror.com – A beautiful interior for housing or the room we use is one of the things that must be owned. In addition to beautifying the state of the room, the interior can also add to our comfort when using it. A beautiful mirror with an artsy aesthetic can be a consideration in choosing an interior for your room.
Did you know that there is an art to decorate mirrors with the eglomise technique?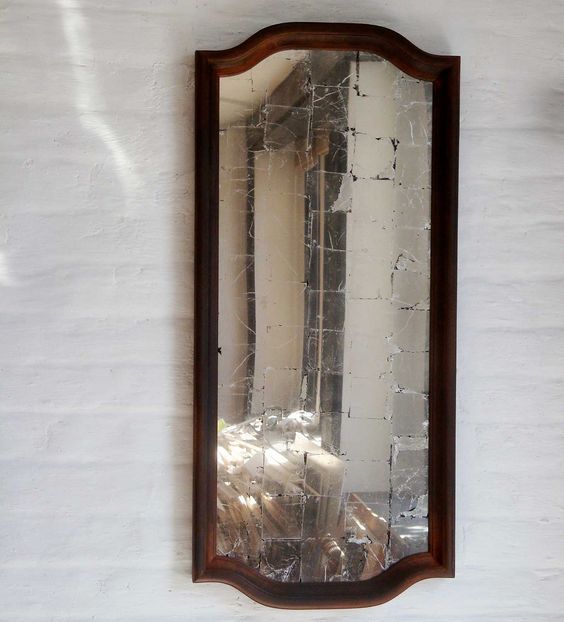 What is eglomise and where did it come from? Let's see the following explanation!
Verre Eglomisé Mirror is a French term that refers to the process by which a design is applied as well as gilding on the back of the glass to produce a mirror coating. The name itself comes from the 18th-century French decorator and art dealer Jean-Baptiste Glomy (1711–1786), he was the one who introduced this art.
The Glomy technique incorporates a simple technique by applying decorative designs in a combination of plain colors and gilding, originally done on glass photo frames. However, over time, the term has come to be used to describe almost any process that involves repainted and gold-plated glass, however complex.
This glass back-painting technique has been around since the pre-Roman era. One of the main historical periods of this art was in Italy during the 13th to 16th centuries. Small Glass with a design formed by gilding with carvings is applied to relics as well as portable altars.
The method used is described by Cennino Cennini, and other artists include Jonas Zeuner and also Hans Jakob Sprungli (1559-1637). It has also been used throughout Europe since the 15th century, the technique appearing in paintings, furniture, drinking glasses, and vessels, as well as jewelry.
This technique is also often seen in the form of Decorative Mirror panels, clock faces, and in more recent history used as decoration on windows and mirrors. This technique was explored by the Blue Rider group of artists in the 1920s who turned what was originally folk art into beautiful and precious art.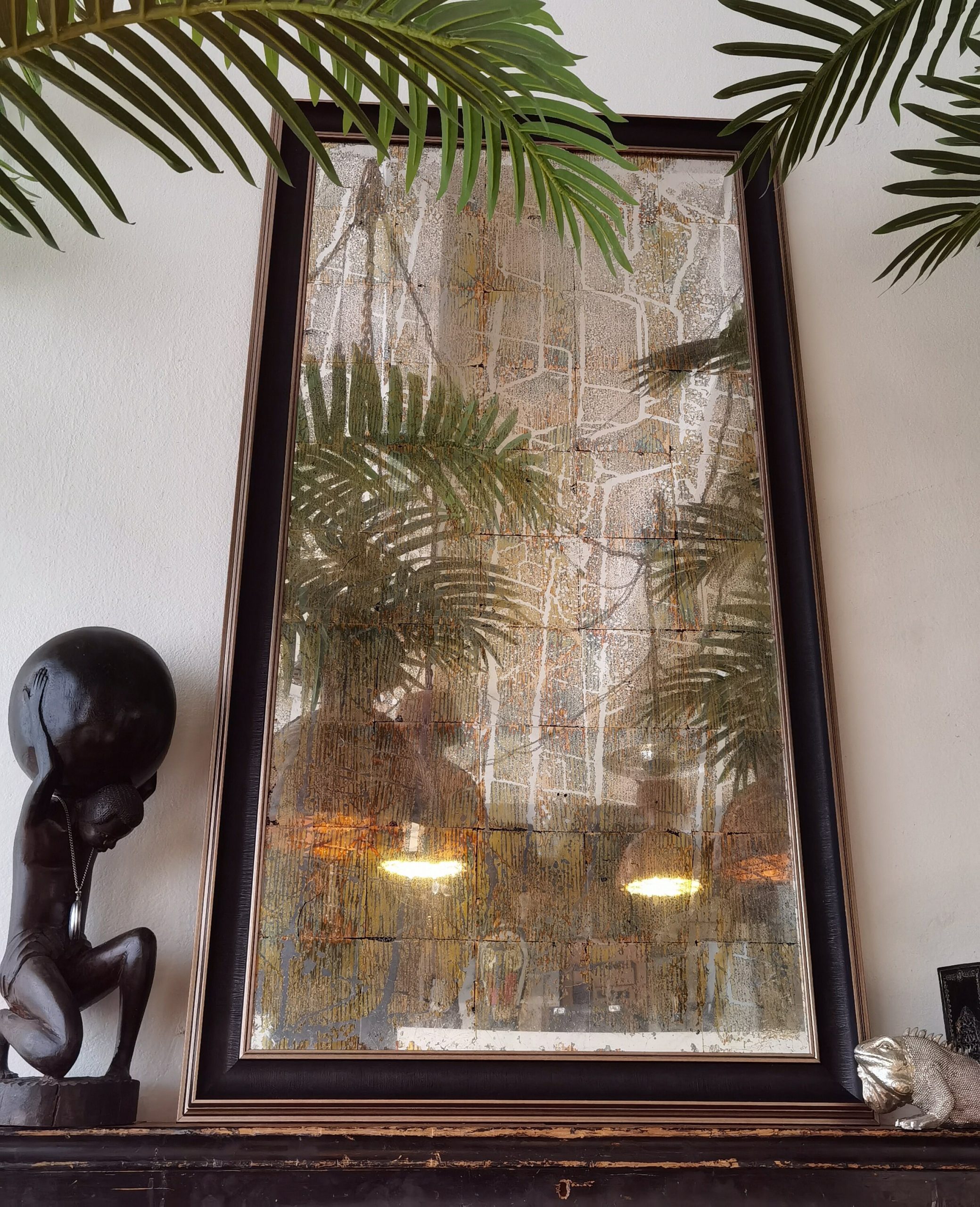 Eglomise Mirror Today
Currently, few artists use this technique as an application of fine art. In the process, namely at the plating stage, silver, gold, or other metals are fixed using gelatin adhesive, after steaming, producing a layer that has a mirror-like reflectivity.
The designs themselves can be applied in a variety of techniques, but often by painting them upside down before gilding, or by engraving the design in a gold-plated layer, even into a glass.
When painting intricate designs like flowers, the natural methodology of the artist is reversed, with the highlights applied first and the background applied last. Metal strips can also be applied using an oil-based adhesive or gold-sized varnish for a matte finish.
It should also be distinguished from the term "squeezed" gold glass in which gold leaf is glued to a piece of glass, then often then scraped off to form the design, and a subsequent layer of hot glass is then applied over and fused to seal the gold within.
In recent years, the term Eglomise Mirror has also been used to describe gilded mirrors and mirrors that have no actual design or pattern applied.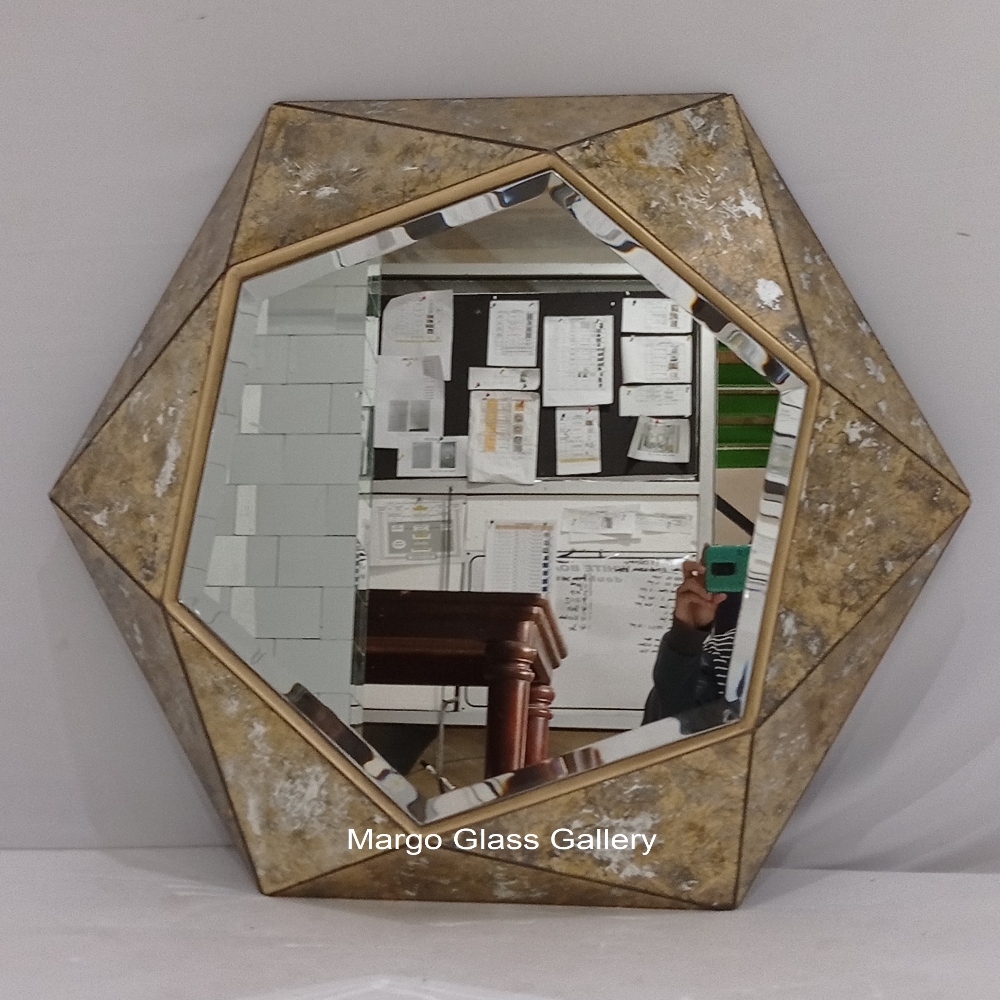 Application of the Eglomise Mirror Technique
Some examples of the application of this technique on mirrors are the eglomise mirror, Eglomise Mirror Large, verre eglomise mirror, Eglomise Round Mirror, eglomise rectangle mirror, eglomise long mirror, and antique eglomise mirror.
The eglomise technique applied to the mirror can make your room much more beautiful and luxurious. Come on, choose the eglomise mirror according to your wishes!
Let visit our social media Instagram for our other catalog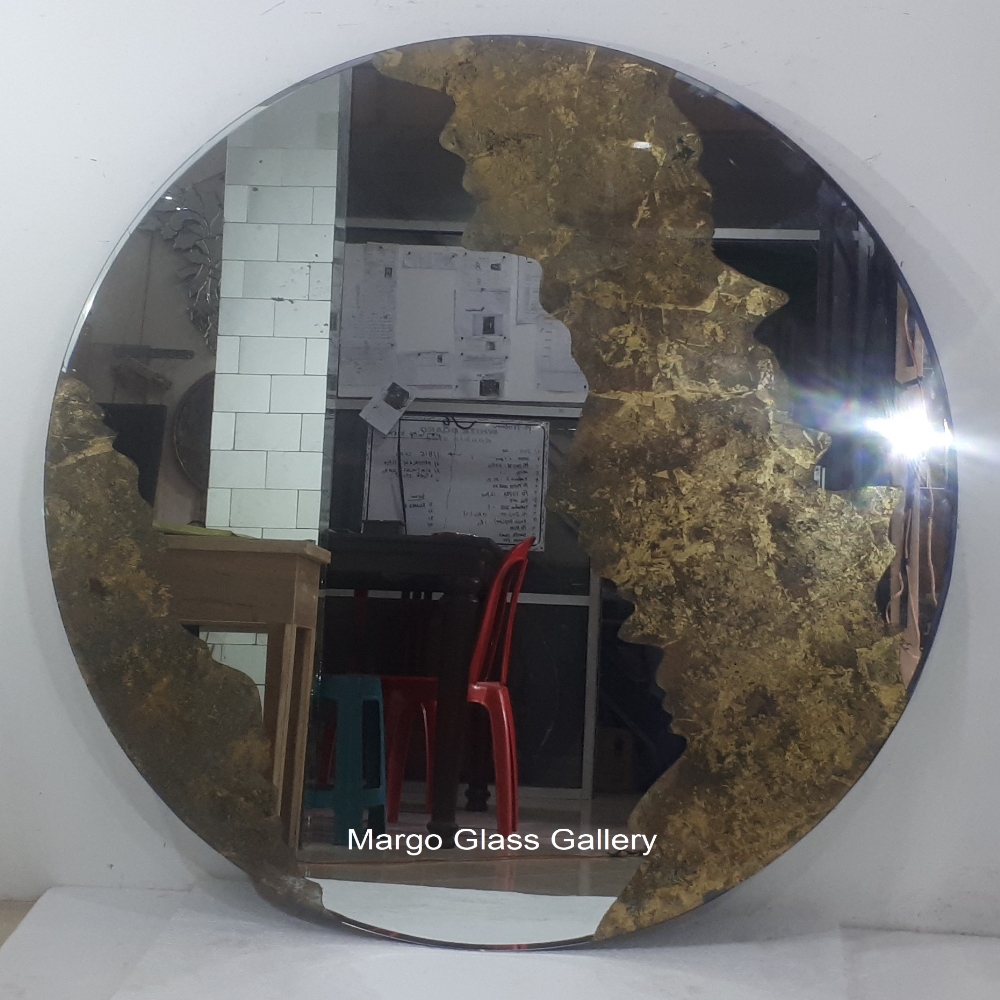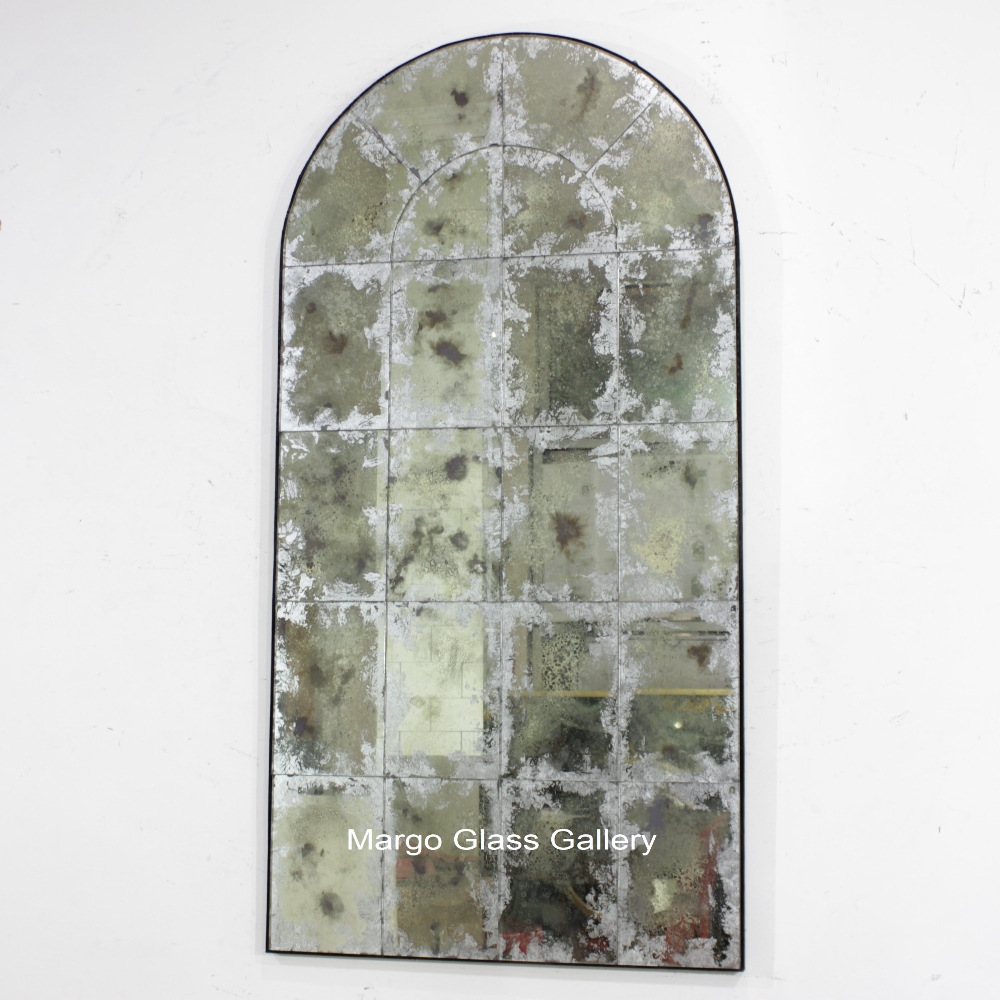 Also read the previous article
The Attraction of Antique Mirrors Among Architects and Interior Designers
Posted by crystin