Margovenetianmiror.com – Beautifying your home by redecorating can be a relaxing activity. Not only does it bring a new atmosphere, but it can also make your home more comfortable. You can redecorate in any way, for example, replacing wall decorations with Convex Wall Décor.
Updating the appearance of the house is a priority for many people at the beginning of the new year, of course the house must provide comfort, uniqueness and modernity. Conjure your house to be more unique and contemporary this time with Convex Wall Décor. Well, for those of you who are looking for inspiration to redecorate your home wall hangings, try changing your home furniture with a Custom Convex Mirror.
Currently, a mirror with a convex reflection is enough to be excellent. A convex mirror is a mirror that has an outward curvature. In other words, a convex mirror is the opposite of a concave mirror. Usually, this type of mirror is found in vehicle rearview mirrors, magnifiers, DSLR camera lenses, road corners, and so on.
Convex mirror this time to beautify the house as a wall decoration. Many motifs, shapes, and colors to make your home more unique and contemporary with Convex Wall Décor:
Let visit our social media Instagram for our other catalog.
Wall decoration with Antique Oval Convex Mirror can add a beautiful touch effect to make your home more unique because of its oval shape. The convex wall mirror of your choice can also show who you are and at what level you are. The wisdom of this mirror is classic with an antique glass mirror finish. An option for this mirror is the Silver Convex Mirror with a silver mirror finish.
Circulating convex mirror features a high quality set of glass in a beautiful antique decorative frame designed to last. The mirror is 5 mm thick, circular frame circulates with metal bronze. This mirror can be decorated from any angle so you can combine it with other Interior Furniture.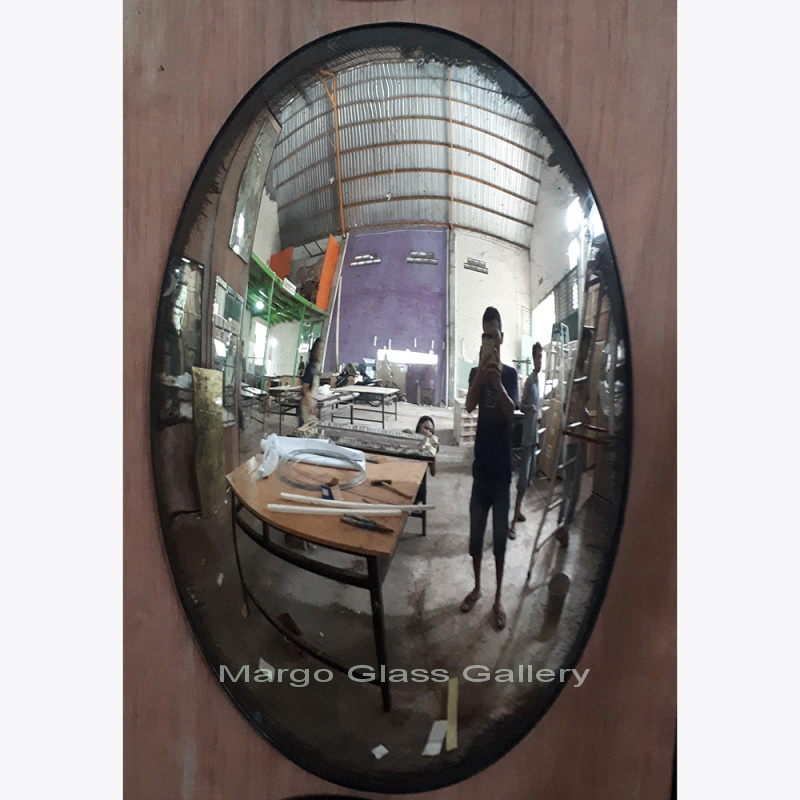 Convex Mirror Antique is a convex mirror that has an ancient motif or there are black spots around the mirror. This mirror has its own charm because in general, antique convex mirrors have a unique rustic aesthetic that is of high quality so that they are effective for use in themes with a classic look. But you have to remember!! antique convex mirrors, not all glass shops and distributors have antique mirrors, only a few have Convex Mirror Company.
This antique mirror has several sizes ranging from 50 – 100 in diameter. Decorating a room is one of the decorations that are suitable for turning your home into a unique and contemporary one, namely an antique convex mirror because of its very unique shape. This convex mirror is placed in the room will make your narrow room look wider if you look at this mirror. And because of the uniqueness of this antique motif, it makes the room look classic.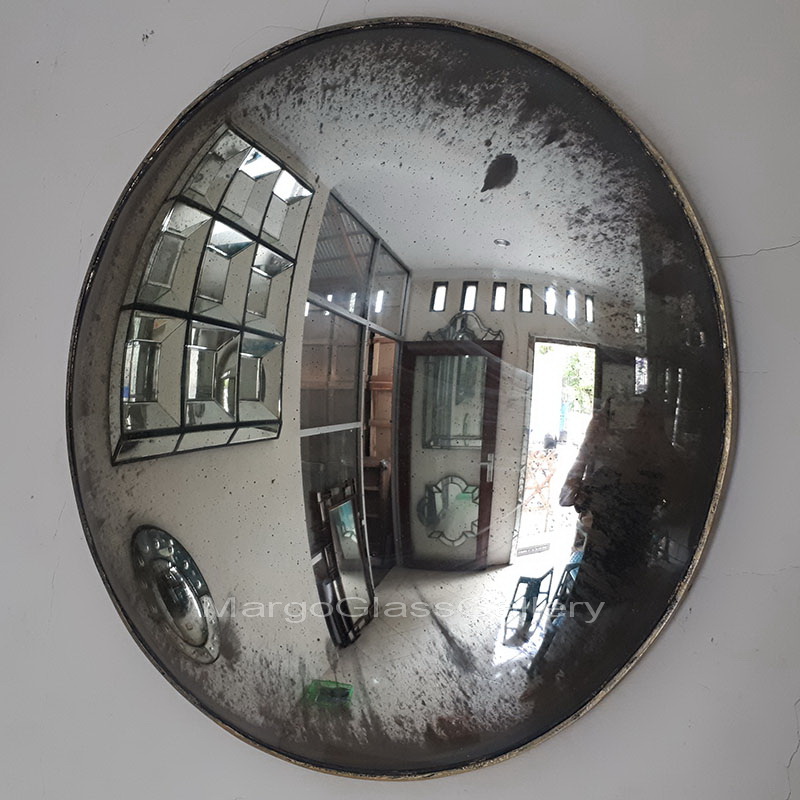 Are you wondering if you should get a convex mirror to make your home unique and modern? Well, you don't have to wonder anymore. We are here to tell you that getting a convex mirror for your home with Convex Mirror Supplier is a great idea.
Thus our article that discusses the reasons why convex mirror antiques are popular today. Hopefully all of this becomes important information for you, so that it becomes a reference for you mirror lovers who want to find this type of mirror for room decoration. Okay guys that's all and thank you.
Our online shop :
https://www.tokopedia.com/margoglass?source=universe&st=product
https://shopee.co.id/margoglass2
By Crystin