Vintage Mercury Glass are one of the home décor ideas to try. Well, especially if you are looking for an alternative to the conventional mirrors that many people probably have. For its silvery and corroded effect, a bit, it looks like an old mirror at home. But at the same time, there is an artistic side to it.
Especially if you want to make your home look a little more vintage, this is a great option to choose from. Well, before you start implementing this idea, there are a few things you need to know. Check them.
Also read one of the articles about mercury antique namely That Affect Antique Style Mirrors Many People Want
What are the Benefits of Using Antique Mercury Glasses?
Of course, you can pick up your grandfather's mirror in his old house and bring it to your house. But if you can't find one, there's no harm in making your own mirror. In fact, it is quite difficult to find this type of mirror on the market.
To make it, you need several materials such as Rust oleum Mirror Effect Spray Paint, Matte Black Spray Paint, and Gold Spray Paint. For the last paint is optional. Also prepare a cup of water and a cup of vinegar. These substances are mixed separately and then sprayed onto the mirror. Wait a few minutes for it to dry and then wash it off. The effect is obvious.
Good in Various Shapes and Designs
There are many ideas of Vintage Antique Mirror. You can even find them in different shapes and designs. You can name it whether it is a mercury rectangular mirror or a mercury round mirror.
It is based on the basic shape of the mirror that you have prepared from the start. All of them are great for bringing out an antique and classic feel. Everything you can have to further beautify your home interior with an Vintage Venetian Mirror.
Let visit our social media Instagram for our other catalog.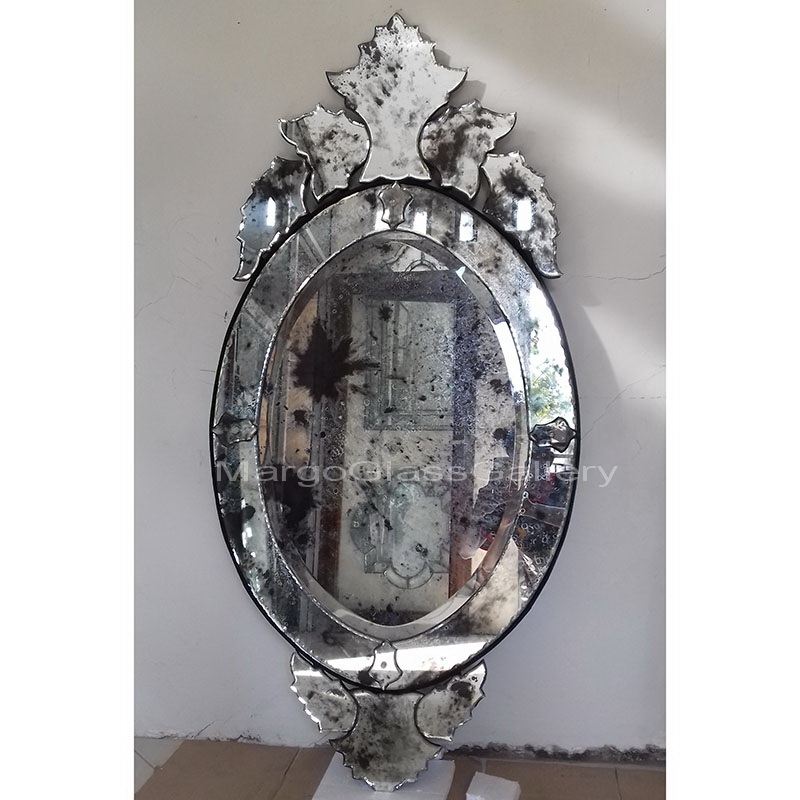 Vintage Frames to make it perfect
Since Vintage Wall Mirror Décor is all about classic or antique home decoration, the frame chosen should also be in the same idea. Choose a frame in a metallic color like bronze or gold.
Well, silver is actually good but make sure to have one that is rusty enough. Yes, glossy ones tend to look more modern. For inspiration, you can see a collection of antique glass mirror tiles. Currently ordering a frame that suits your needs is not difficult. Be sure to prepare a mirror first and then find a frame that fits the size of the frame.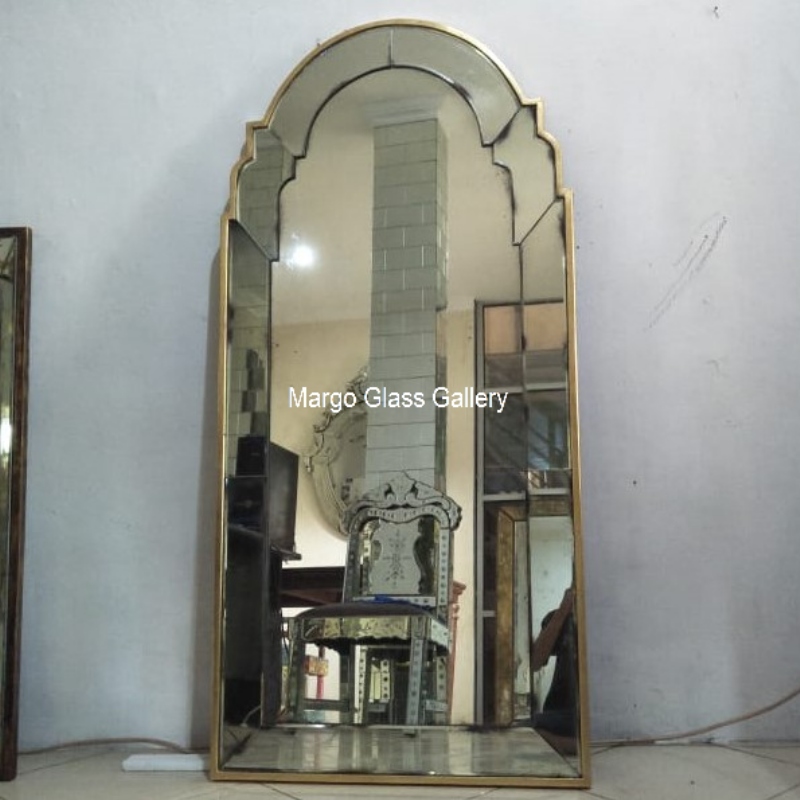 The concept of mercury glass doesn't just work in mirrors. You can use it for other shiny things like tiles. Well, if you are tired of clean and sleek tiles, you can give this one a try.
The method is almost the same where you only need to prepare some of the ingredients mentioned above. How to do it is also the same. For the result, it must be named Vintage Glass Mirror Tiles. Interestingly, you can simply clean the mercury glass effect if you don't want it anymore.
Buy antique mercury glass at an Vintage Mirror Supplier whose quality is guaranteed. The Vintage Mirror Manufacture that are usually found in glass shops or glass suppliers in general are mostly fresh mirrors which do not have rusty patterns or motifs to support the classic and industrial design theme.
So that there is a lot of extra work that must be done by applicators and contractors to make the mirror give the impression of being rusty.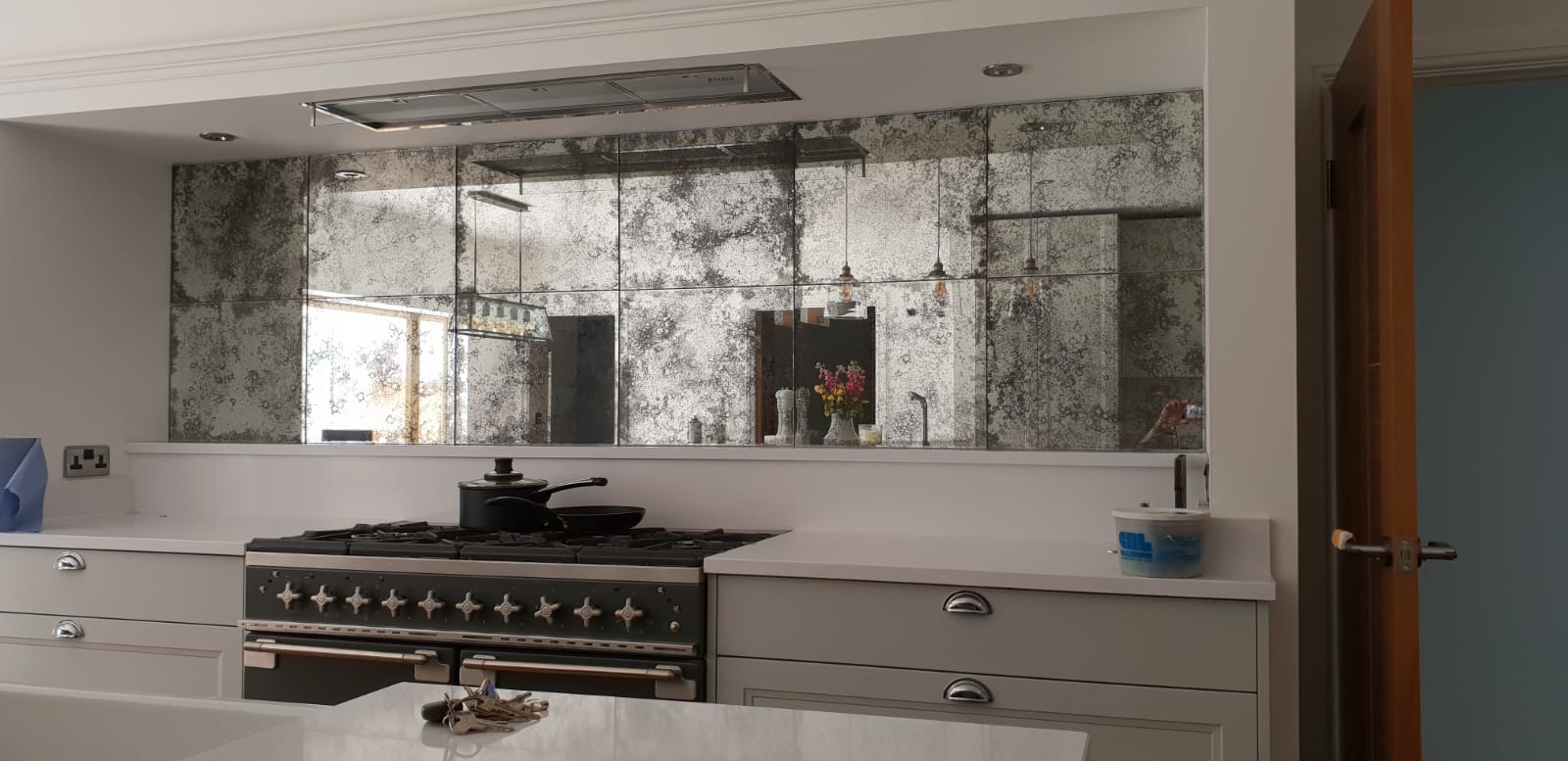 Also read the previous article :
Posted by crystin