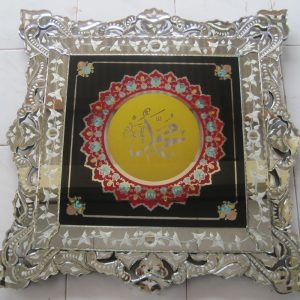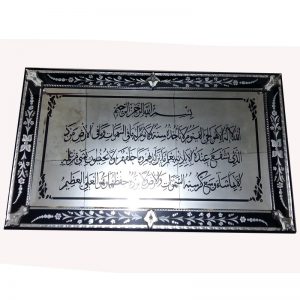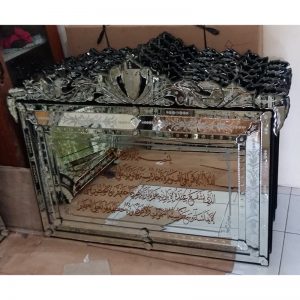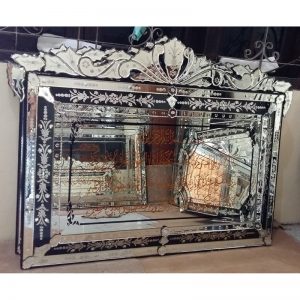 Venetian mirrors: Sandblasting process of art glass.
Glass crafts from year to year are very popular. Motive-was also varied so that you can choose the appropriate to add to your beautiful house. At this time the art of glass craft already has a lot of progress. With creativity and mirror supplier, today you will find many art crafts, especially from the glass. There sandblasting glass, beveled, carved stained glass, Venetian mirrors and painting. I will try to decipher each one.
Sandblasting glass is glass that process by the spray with white sand. Before make spraying the glass in the lid first with sticker. After that the images in accordance with the desired motif. Sticker then cut it in accordance with the form image. After sticker completed on a new piece on spraying with white sand. White sand is send from sea. The spraying should be in look is the air pressure should not be too tight, because it will result glass in holes or broken. Sandblastings thick glass to glass that is in use at least 5mm. The thicker the glass is in use will result in a better art. We recommend glass sandblasting should use minimal glass with a thickness of 8mm.
Basically everything sandblasting glass will have a silver color. Suppose floral, trees, ocean, all will be colored silver. But it can also provide additional color on glass as like we want. Let flowers in red, green leaves and so on. As for the process staining with the way by spray. And the paint should be used is the transparent color. As for the function is to window, door, sandblasting glass room, skeet shell bathroom, patio covers, frames for wall mirrors or mirrored furniture.
We will Another explanation for the art glass that we provide in detail in our next article.