Decorative Convex Mirrors are perfect for celebrating Valentine's Day. Valentine's Day is one of the most awaited special days in February. On this Valentine's Day, many couples celebrate it, either simply or by holding a party at home. Usually, millennial couples will celebrate this special day at home or outside the home.
In addition to preparing gifts in the form of chocolates and flowers, one of the things you can do to welcome Valentine's Day is to decorate your home. During a pandemic, this activity can be a great idea to celebrate Valentine's Day at home with your partner, lo. Do you want to create a different atmosphere at home on Valentine's Day????? If so, it's a good idea to use Convex Wall Mirrors which are unique items or decorations that make the room seem romantic.
There are many types of decorative convex mirrors to be used as room decorations, ranging from types of sizes, colors or motifs. Of all the types of mirrors according to your wishes and needs.
Let visit our social media Instagram for our other catalog.
Mirror size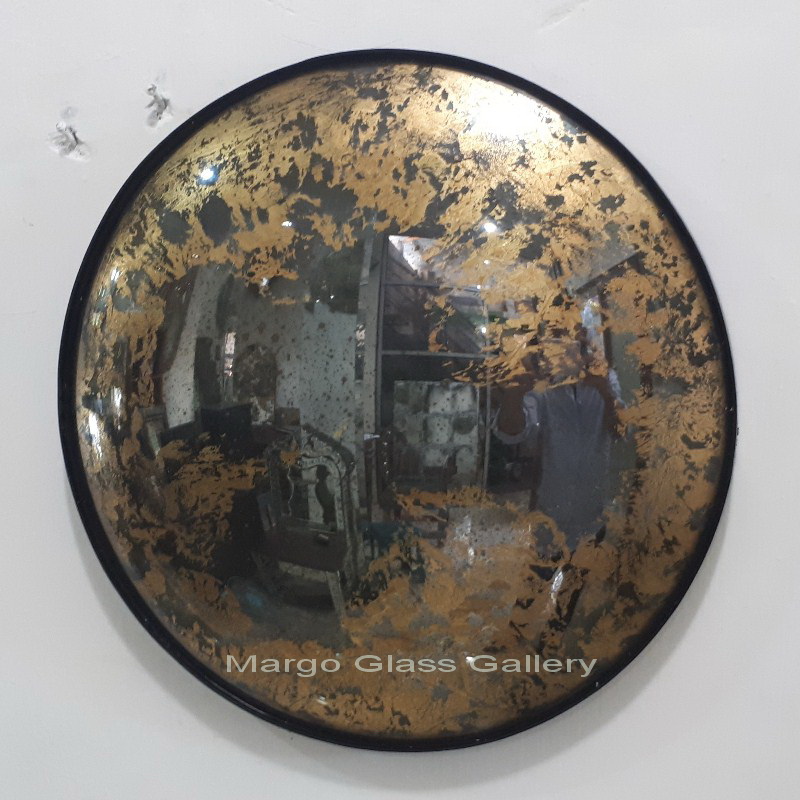 Small Convex Mirror is a type of mirror size with a small diameter of 40-50 cm. This mirror is right for a small or minimalist room because it will make the room wide or double the size of the actual room. This mirror will also reflect light which makes the room spacious. This mirror is very unique with its shape so it will make people fascinated when they see it.
For a minimalist or narrow house, you can use or choose a mirror with the size of a Small Convex Mirror. In general, the consideration of a minimalist room is one of the key factors in choosing a mirror that is suitable for display. However, with the right strategy and technique, a small mirror can have a big impact on the appearance of the room by making the room wider.
While the Large Convex Mirror is a type of mirror size with a large diameter of 80-100 cm. If your room is wide or wide, you can use a large mirror size. But remember very much to choose the wrong mirror for your decoration.
Mirror Pattern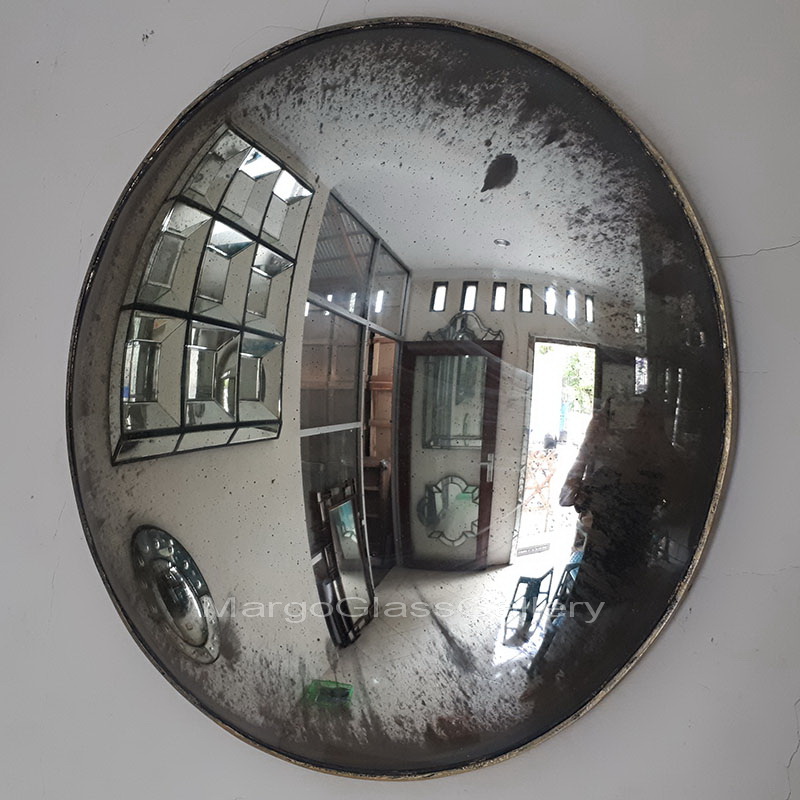 One of the convex mirror motifs is Convex Mirror Antique. Antique Convex Mirror is a convex mirror that has an ancient motif or there are black spots around the mirror. This mirror has its own charm because in general, antique convex mirrors have a unique rustic aesthetic that is of high quality so that they are effectively used in themes with a classic look.
This mirror is perfect for Wall Mirror Decoration to welcome Valentine's special day. This mirror can create or add romance in the room if you celebrate Valentine's Day at home with dinner with your partner.
Mirror Color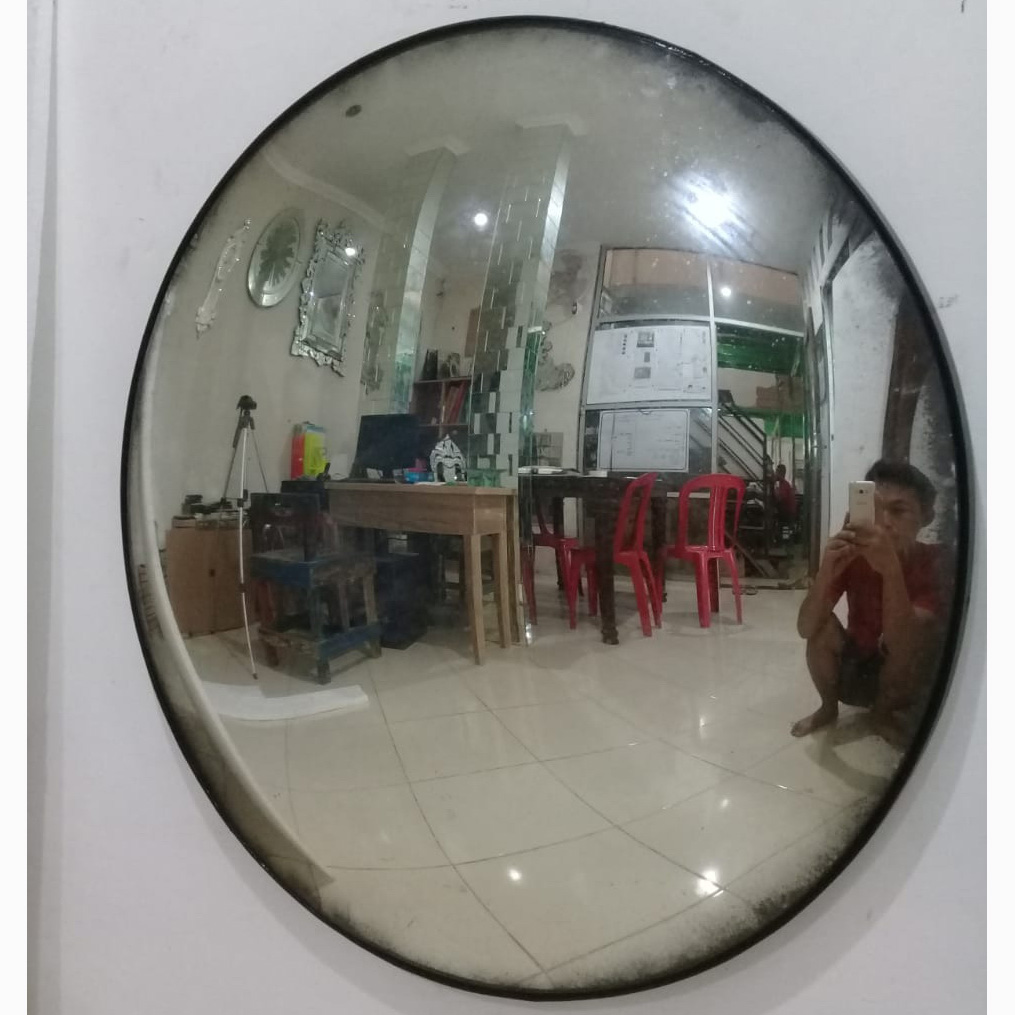 Valentine's Day is a special day that is characterized by the color pink. We can combine other colors such as Silver Convex Mirror. Silver color means or symbolizes harmony or romance. This mirror is suitable to be combined with other decorations in pink.
Are you wondering if you should get a convex mirror for your home? Well, you don't have to wonder anymore. We are here to tell you that getting a convex mirror for your home with a Custom Convex Mirror is a great idea.
Please visit our store Online:
https://www.tokopedia.com/margoglass/product
https://shopee.co.id/margoglass2
By Crystin