Do you know? There is one type of mirror that is the most popular and newest today, even selling well in the market. What's the type? And that type of mirror is Verre Eglomise Mirror, this mirror is very, very liked by many people. The reason is that it saves a million beauties, as well as a high history that cannot be compared to other types of glass. So don't be surprised if the price tag is quite high, because you will also find quality that suits your budget.
However, there are also mirror and glass company in Solo that offer much cheaper prices, one of which is Margo Glass Gallery. Here you can find various types of mirror glass with the best quality, and prices that tend to be more friendly. Apart from that, you can also visit our showroom to see the mirror collections we produce.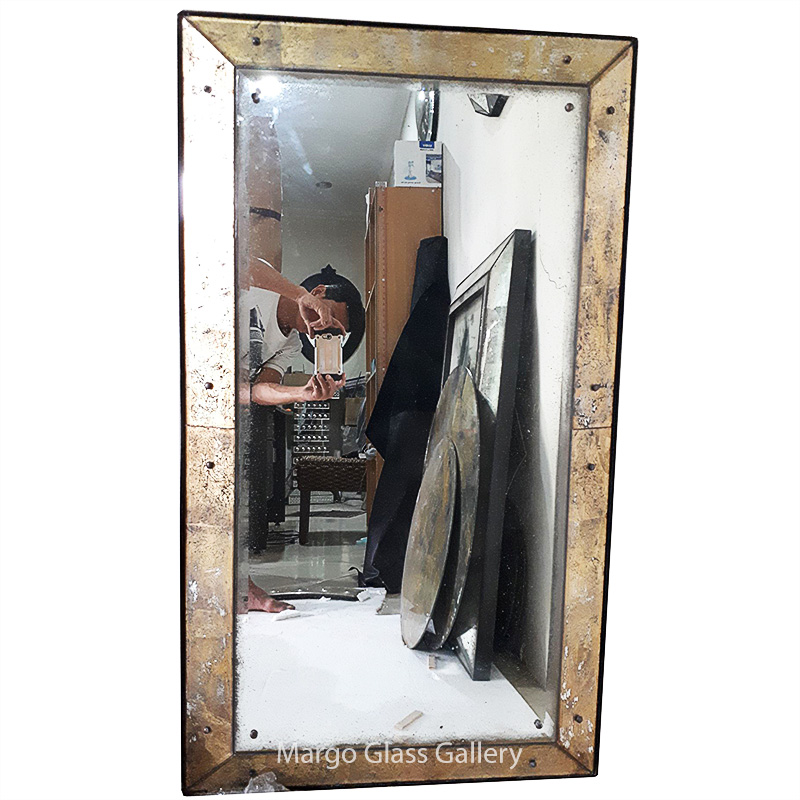 So, here are some of the best-selling types of eglomise mirrors at Margo Glass Gallery.
Mirror With a Classic Shade
Classic glass or what is more often called Antique Style Mirror has long been popular, with its unique and aesthetic appearance. Usually this type of mirror can easily be found in large old mansions or houses. Especially lovers of antiques, of course having this mirror is a must in their residential collection. Indeed, physically this glass looks very old and worn out, but it is this motif that makes many people flock to decorate their homes and places of business, which will make the place look different from the others. So it's nothing new if this mirror is always in the interest of the public, even foreigners.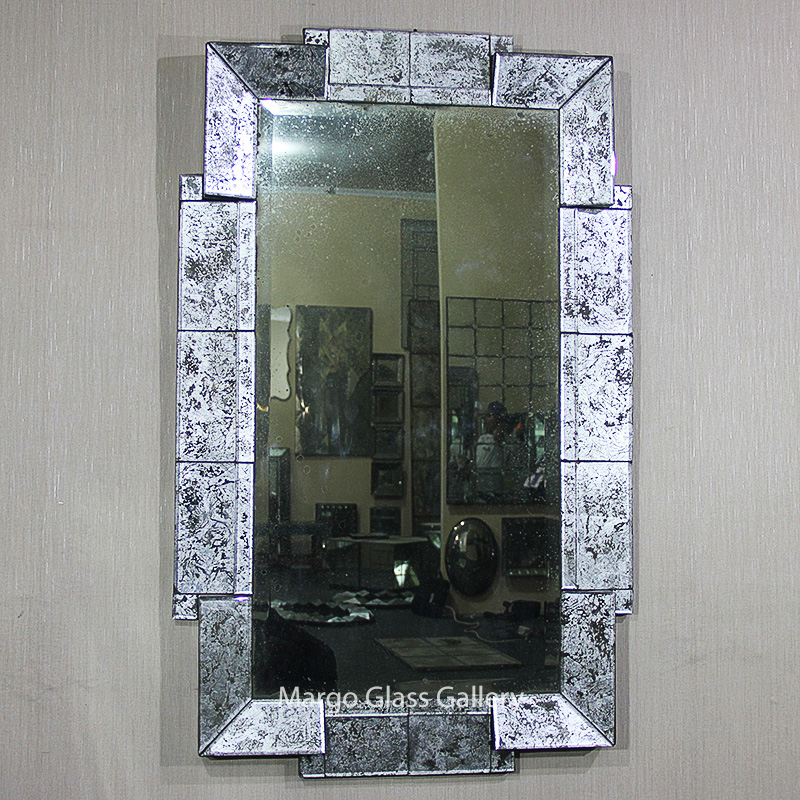 A mirror that has a minimalist concept
The most common form of eglomise mirror that we encounter is a rectangle, you can find this shape not only in mirrors but also in windows. This type of mirror can be an option for you if you want to have the impression of a simple but unique room. Apart from that, there are also Round wall Mirrors, octagonal mirrors, oval mirrors, and so on. These are one of the favorite and best-selling shapes with various design ideas. If you want a minimalist residential concept, you can use this idea. Gold color will add a sense of warmth and richness in a building itself.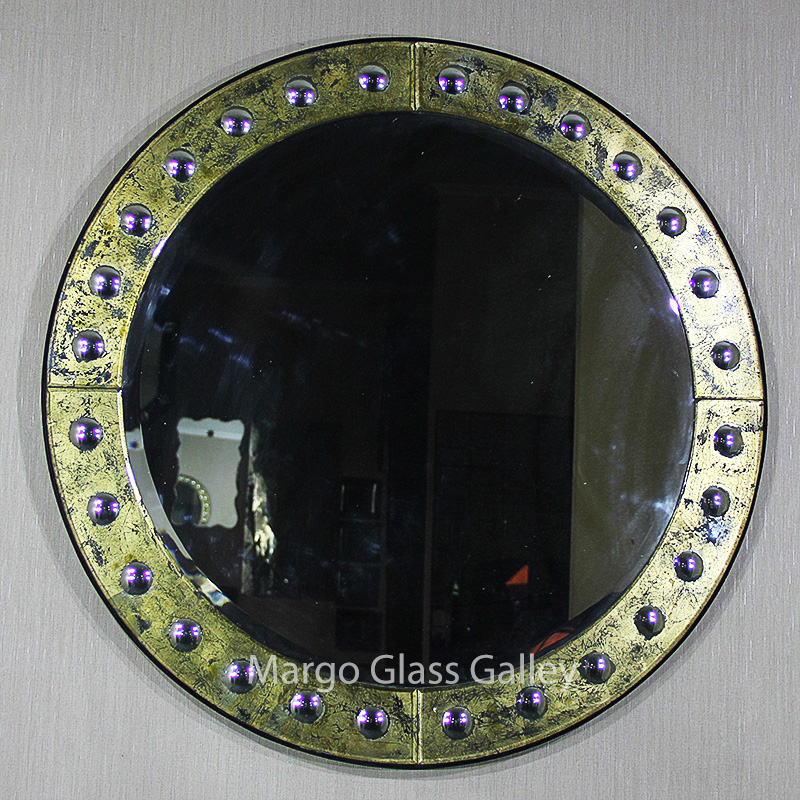 Large Size Mirror For Wide Walls
For some people who have wide residential walls, of course they will choose wall decorations according to the room. And most people will certainly choose Mirror Panel Costume to complete the appearance of their homes. Besides being able to make the room look much more stunning, it can also give an accent to the room. You can add it to the walls of the main room or living room, which will later become the center of attention for visiting relatives or friends.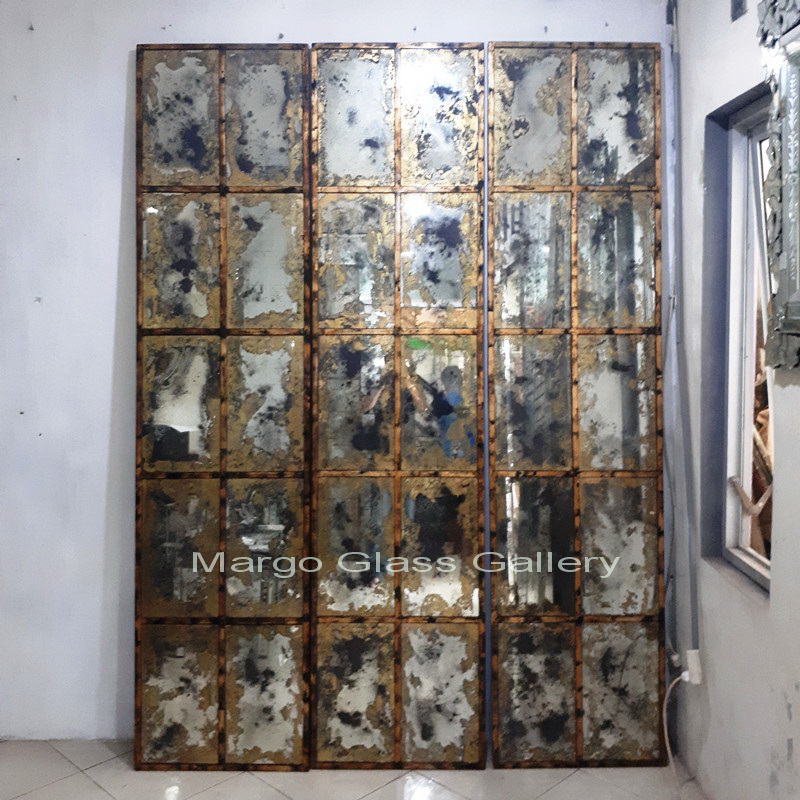 Mirror with a unique color combination
The latter is usually a lot of people are looking for, because the combination of very precise color accents makes it always look forward to. Like this example, the combination of gold and silver in the mirror is certainly very appetizing for anyone who looks at it. This color is the most sought after, because it combines elegant colors so it is suitable for various residential concepts.
So those are some of the best-selling types of mirrors, hopefully they can be recommendations for all of you. That's all from us, see you in the next content. Thank You
Let visit our Pinterest for our other catalog.
3 Uniqueness of Eglomise Mirror Make Foreign Tourists Curious? Number 2 Must Take It Home!
By: Tarum