margovenetianmirror.com – One of the Convex Mirror Company in Indonesia is Margo Glass Gallery company located in Waru, Baki, Sukoharjo, Central Java, Indonesia. This is the best company in Solo at Margo Glass Gallery Every day Creating masterpieces that make art connoisseurs happy.
We are a professional Convex Mirror Supplier company with good quality and competitive prices. We are able to meet the needs or market demands well for individuals, wholesalers and even mirror collector projects. Our convex mirror company is supported by a professional team work that provides the best service to consumers.
Convex mirror is a type of glass that is supplied from ordinary glass which is cut round to form a certain pattern that blends with the Wall Decoration. Each part of the mirror is polished with an additional brass bronze plate or metal black frame. Every single convex mirror by manual workers with special skills just to make each mirror. That's why the convex mirror has its own market for its fans.
Let visit our social media Instagram for our other catalog.
Margo Glass Gallery always tries to develop Convex Mirror Décor with a magnificent and luxurious impression, of course, to inspire interior designers to work on these mirrors. Detailed pictures can be seen in our product categories.
Our Large Convex Mirror create a striking focal point in both contemporary and traditional interiors that will help create the "wow" factor. Convex mirrors reflect light into a bright outdoors.
How would you describe your style with a convex mirror?
"We offer a variety of styles to suit your wants and needs. Traditional framed convex wall mirrors to minimalist frameless mirrors and to Convex Mirror Antique."
There is no doubt about the decoration of the convex mirror made by Margo Glass Gallery and what is certain is that the quality of the convex mirror has several motifs, sizes, types and colors for your home so that art connoisseurs always feel comfortable with this convex mirror.
Get a convex mirror according to your wishes and needs, you can Custom Convex Mirror if you want to get a blue, black, brown, green and silver convex mirror with each color finishing by silver mirror and antique glass.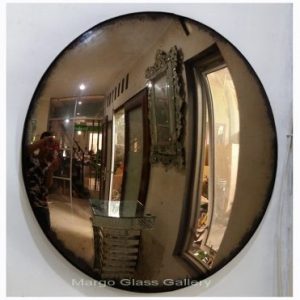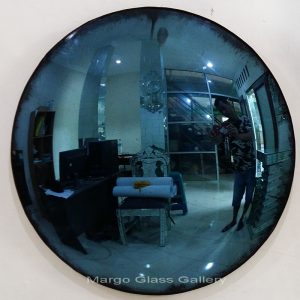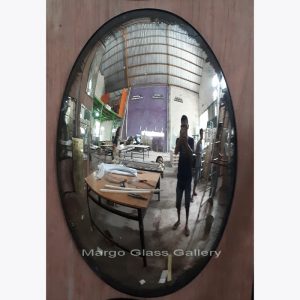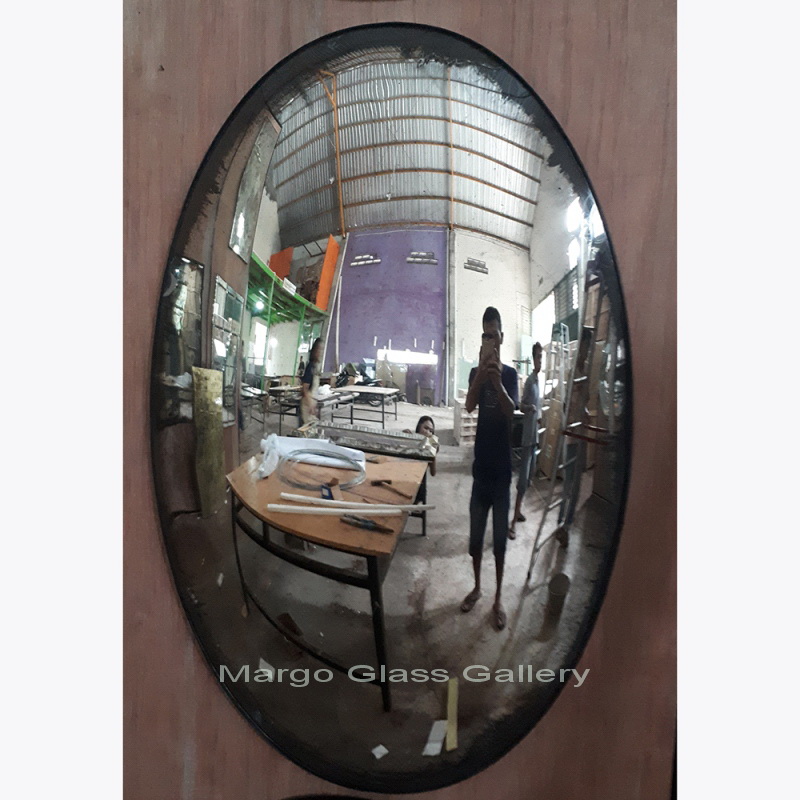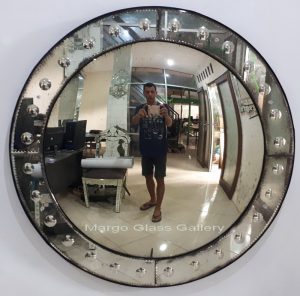 Minimalist Bedroom No Problem, As long as there is a Convex Mirror Round
Please visit our store Online:
https://www.tokopedia.com/margoglass/product
https://shopee.co.id/margoglass2
By Crystin