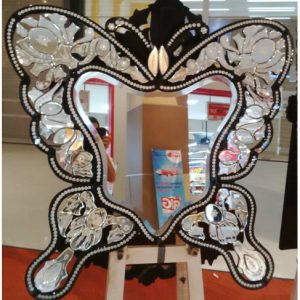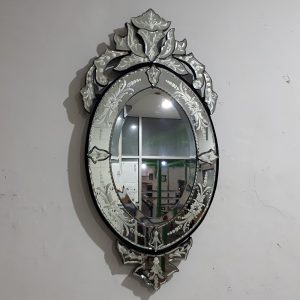 Wall mirror is an object that becomes a wall decoration for homes, bathrooms, a dressing you, can serve as decors room, or dressing themselves. In addition to room decoration, Wall mirrors turned out to have an important role for a small house. How to change a small house to make it look wider? The house is one of the primary needs of human beings. As a place of refuge, rest, gather the family together, and at the same place doing various activities. The growing demand for today's home, resulting in rising land values, therefore a small house was an option. Can provide the best for the family would have to be a dream, so to find a solution how about a small house can seem very wide of course expected.
Managing efficiency space is probably the principle that must be adhered to in managing a small house. Therefore, we must use every inch of available space. Creating open space can accommodate each other several different functions will be more space saving area. Clearly, the space is open to each other can make a small house impressive spacious and comfortable. Apparent or transparent dividers can be used for different functions in creating an open space. Console table and Venetian mirror above it can serve as a separator living room with dining area. By providing a wall mirror glass or glass room divider space can give the impression of a cramped space becomes widespread.
In managing the home, the theme is unity in terms of which must be carefully calculated. The means the theme is the way we manifest or interior decoration styles in detail. Unity of theme is very important that there is harmony and cohesiveness of design. We can take a theme, such as the theme of interior style classic style, simple modern, modern or ethnic.  After  have found the style, we choose the decoration for the walls and furniture. For example, if the classical style, we can use the wall mirror with carved teak wood around the frame, or mirror of venetian glass mirror design with oval, rectangular, square, octagonal with carving at the top and bottom. If you can use the modern simple style wall mirror from rattan or carved teak wood that is not, or can use the beveled wall mirrors.
Selecting and carving for interior decoration is also very important space, choose size of small wall mirror (H80cm x 40cm) or medium (100cmx 50cm) or X Medium (120cm x 60cm) is apt to be a decoration on your wall or dresser.