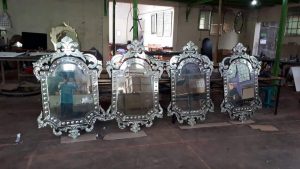 A Venetian mirror is a timeless piece of décor that can lift the exuberance of any surrounding. The poise and elegance of these art pieces is simply unbeatable. This ultimate form of art hails back for more than 400 years when these were specially handcrafted on request.
Often regarded as a symbol of nobility and opulence, these Venetian mirrors were preferred by the high society but with the economic shifts and a change in preferences, more and more people have started placing these mesmerizing mirrors in their homes.
It is considered that these mirrors are best suited to be hung in the bedroom for a warm and cozy feel but nowadays even living areas and lounges are being adorned with such mirrors to lend a touch of sophistication and class to them. One can explore the extensive range of available designs and patterns and choose the one that suits their taste the best.
Venetian mirrors are available in different designs such as the round Venetian mirrors that are crafted to perfection with defined edges and a neat polishing, the Olympia mirror, which is an epitome of Victorian culture and spells taste and luxury. Some other notable styles are the illonah mirrors that are one of the most gorgeous mirror designs and are crafted in Italy or the Pia mirrors that are rectangular in shape, curved at the apex and beveled for that ultimate stealing look.
Here are a few buying tips for those looking forward to invest in some stylish and exorbitant Venetian mirrors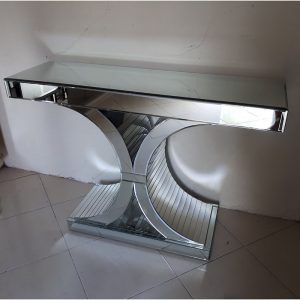 Gauge the area where you plan to hang the mirror. The size of the mirror should be proportionate to the size of the room or hall. An overtly sized mirror can mar overshadow the remaining décor and similarly an extremely small sized mirror will be a misfit and would not draw much attention.
The design and the craftsmanship of a Venetian mirror should complement the furniture and other fixtures of the room t maximize its effect. Placing an antique styled mirror in a contemporary décor can end up being a style disaster.When buying a mirror, it is essential to check the finishing properly to make sure it is free of any scratches, fine edges and uncut corners that can be harmful. Venetian mirrors can add oodles of oomph and magnificence to the simplest of decors if placed appropriately. So go ahead explore the dreamy world of mirrors and lend some pizzazz to your abode.