margovenetianmirror.com – Chinese New Year is not just a celebration, but also a place where families gather at home. Home decoration is very important for this important celebration, one of which is Wall Mirror Decoration because Chinese New Year is one of the most important holidays that will make people gather in the house.
Wall mirror décor is very important to complement the Chinese New Year so that it has a more dramatic and exotic impression. So, pleasing to the eye and not boring. That way, you and your family can feel at home and comfortable inhabiting it. Because, Interior Home Décor will emit a pleasant and warm aura for the Chinese New Year.
With a modified wall design using a high level of aesthetic value. Can be a dazzling decoration. Become a sight in the house that cools the eyes. Elegant and contains an artistic charm that soothes the soul. So, there are many types of Wall Mirror Decorations to welcome Chinese New Year, such as: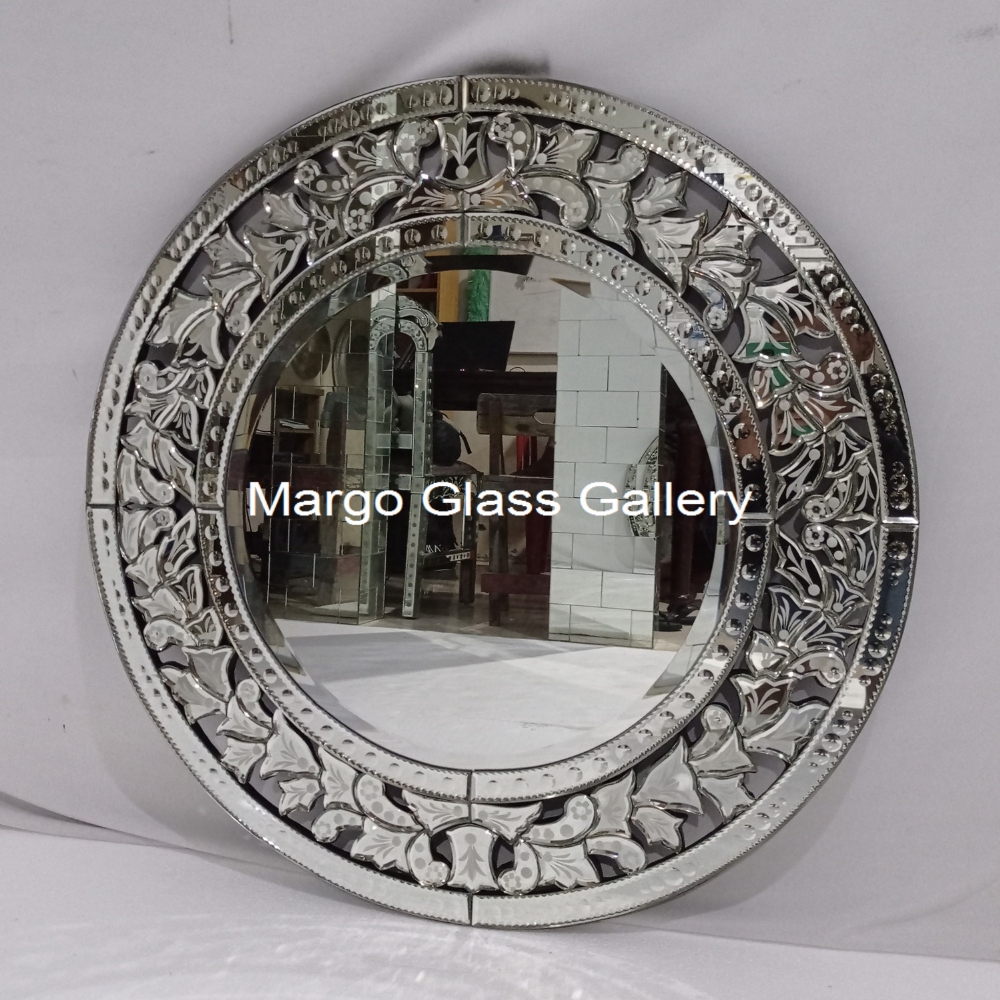 Venetian mirror is a glass craft art that is carved according to a pattern as a Venetian mirror decoration. Glass engraving on each part is still done manually by mirror artists. The carvings on each part are usually leaf motifs to be exact. Additional bubble carvings on each part complete the beauty of the mirror. There are various types of Venetian mirror designs, both the Modern Venetian Mirror style to the classic style.
Let visit our social media Instagram for our other catalog.
This type of mirror is a Round Venetian Mirror. The sizes that can be made also vary, there are small to large sizes. This mirror is a large round Venetian mirror. Mirror with a size of 100 x 100 cm with a glass thickness of 5mm and a frame using 12-18 mm plywood and black paint finishing. This mirror is suitable for decorating rooms such as family rooms and living rooms.
Chinese New Year adds silver decoration elements Although traditional Chinese New Year decorations are red, they must be accented with silver or silver. Silver is a strong color that can bring mental, physical and emotional harmony. There are many types of Venetian Mirrors ranging from types of shapes, motifs, designs, and colors. You can find this type of mirror with Custom Venetian Mirror.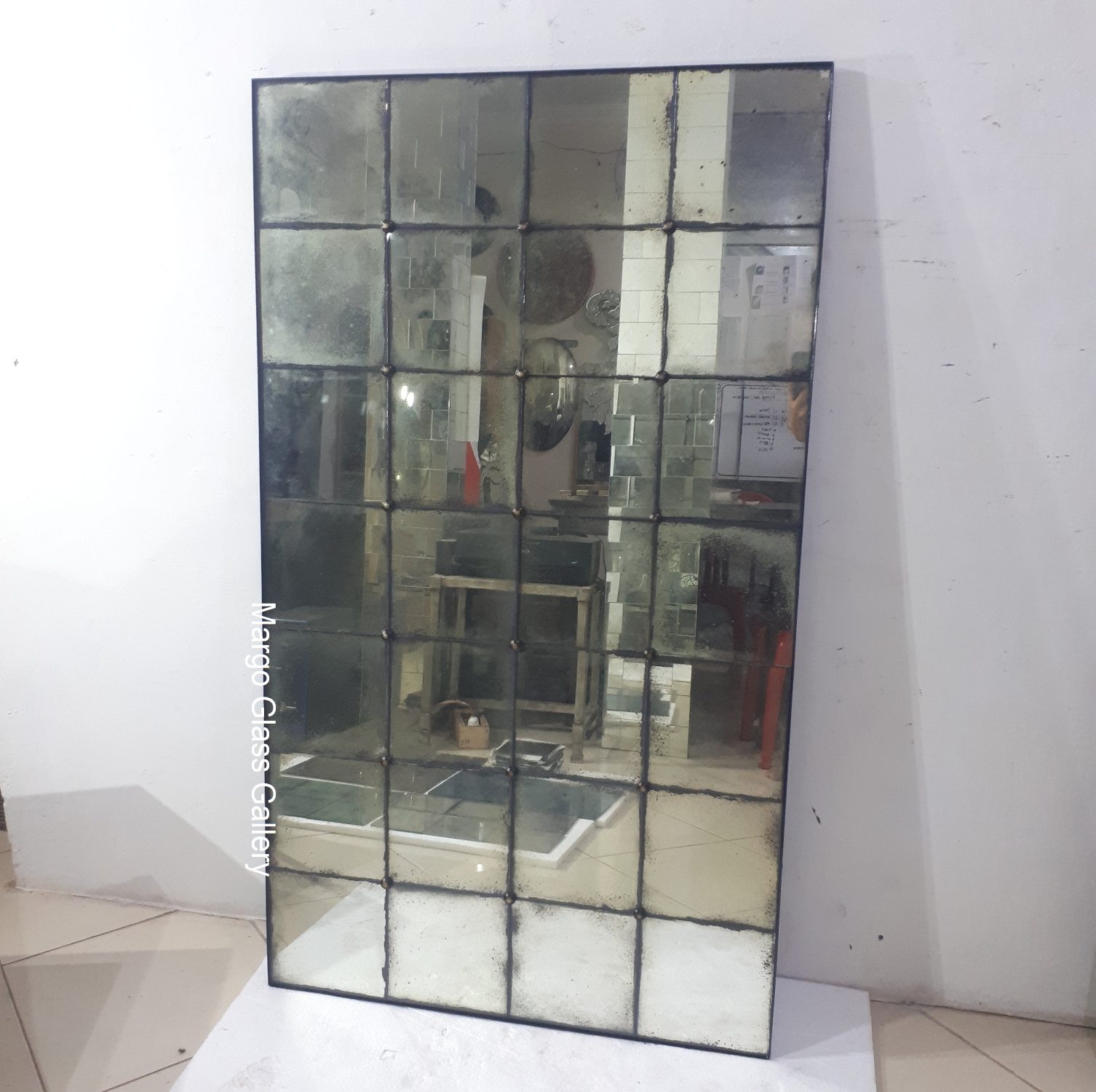 Antique mirrors are mirrors that don't look fresh or shiny. But mirrors that have a dirty appearance, black stains, such as broken mirrors or eroded mirrors that are more than decades old. Antique mirror by Margo Glass Gallery is a new product. from plain mirrors to antique mirrors. Antique mirrors have many collections such as Antique Wall Mirror Large, Distressed Wall Mirror, Distressed mirror glass tiles and others
Distressed Mirror Glass Tiles are distressed mirror tiles that can add a beautiful touch effect to any space. Dimensions of the mirror of the whole and antique square panel measuring 20 x 20 The thickness of the mirror frame is 5 mm. Each part of the mirror frame is polished with rounded edges. High level decoration wall mirror of professional carved glass work with all hand-made process.
This mirror can be decorated from any angle to welcome the Chinese New Year. This mirror can be hung or affixed to the wall according to your taste. Antique mirrors will make the Chinese New Year atmosphere a beautiful and beautiful atmosphere because of the antiquity of the mirror. This mirror has many types, you can custom Antique Mirror Company to get other types of antique mirrors.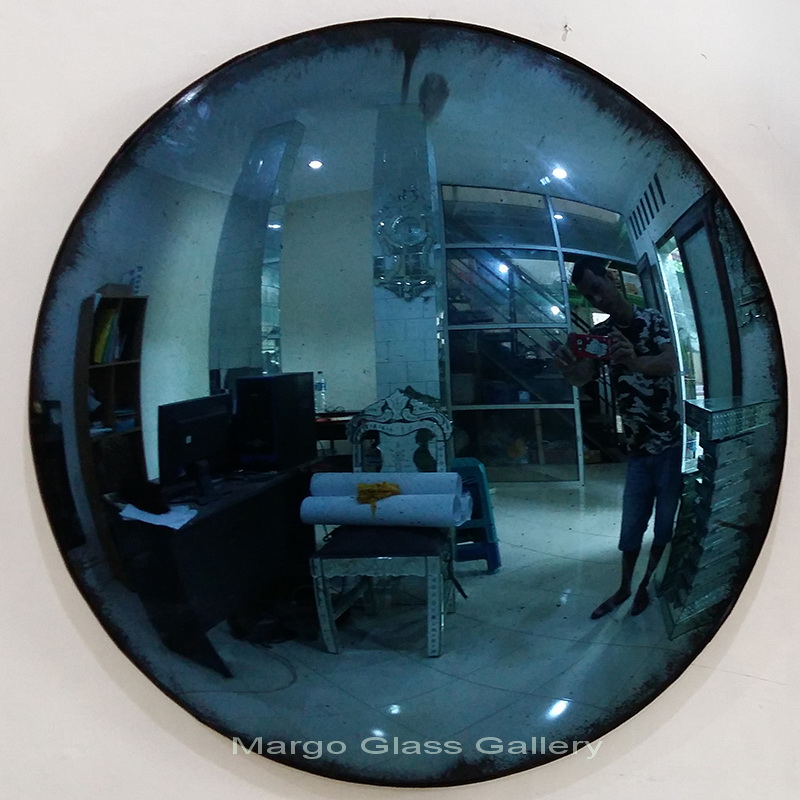 The convex mirror is a masterpiece in the traditional way in a unique and definite way, the mirror which was originally a plain sheet has been transformed into a luxurious home decoration, so it is not surprising that many people like it. Mirror to install in any environment. This mirror is suitable for decoration to welcome the Chinese New Year. Convex mirrors can make a room look spacious, a small room will look wide if you look at this mirror.
Unique decoration and suitable to be placed in the room, namely Convex Mirror Round. Spherical Convex Mirror has various functions, depending on the type. One of them you can use it for wall decoration.
Round convex mirrors have several sizes, ranging from Small Convex Mirrors to Large Convex Mirrors. The size of the mirror must match the narrow area of the office. Small Convex Mirrors have a diameter of 40 – 60 cm, while Large Mirrors have a diameter of 80 – 100 cm. There are also many types of colors, one of which is Green Convex Mirror, Brown Convex Mirror, Silver Convex Mirror, Blue Convex Mirror, and Black Convex Mirror.
Many decorations can be done to welcome the Chinese New Year. One of them is to decorate the room properly and as comfortably as possible. Choose a unique and minimalist decoration so that it does not take up space but still provides benefits. Interested in filling your wall décor with the products above? You can find it at the Venetian Mirror Indonesia handicraft and wholesale company.
Our online shop :
https://www.tokopedia.com/margoglass?source=universe&st=product
https://shopee.co.id/margoglass2
By Crystin