margovenetianmirror.com – Currently the development of technology, many Antique Mirror Company that we can find on the internet or others. But you don't need to hesitate to choose Margo Glass Gallery as an Antique Mirror Company because we have a spacious production site, modern equipment, and solid employees who are ready to work to fulfill your orders.
We are a professional Antique Mirror Supplier company with good quality and competitive prices. We are able to meet the needs or market demands well for individuals, wholesalers and even mirror collector projects. Our antique mirror company is supported by a professional team work that provides the best service to consumers.
One of the Antique Mirror Manufacture in Indonesia, namely a company founded in 2010 by Mr. Sri Margo Waluyo who is an expert in making art glass in 1998 and currently more than 500 designs have been produced by our company. One of the products produced is Antique mirror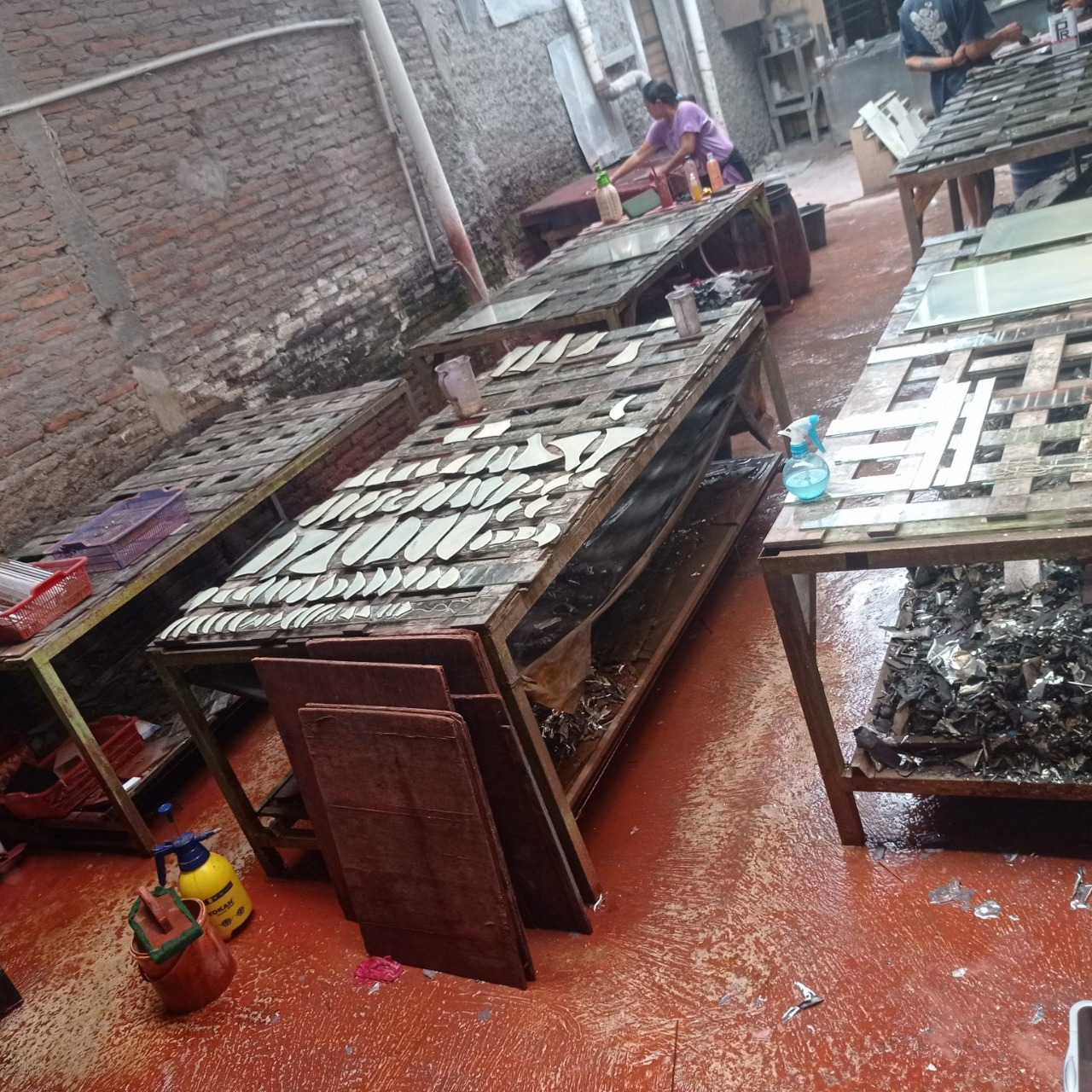 Antique mirror is a mirror that does not look good, not fresh or shiny, but this mirror has a dirty appearance of black stains like a mirror that is decades old. Although the glass seems old, we all use glass materials that are used not old glass but all raw materials created by new glass. We, despite many consumer requests or orders, do not complicate the issue of raw materials. Processed with nitrate or the conversion of plain glass into mirror glass is the process of changing antique mirror glass by our company.
Let visit our social media Instagram for our other catalog.
Antique Mirror Style is indeed recognized for its beauty, because of the patterns and textures that give the mirror a natural look. With the appearance of an irregular, classic, unique shape, and the impression that it is decades old, it is not surprising that various types of antique glass are currently in great demand. However, to make antique glass does not have to wait decades. One glazier at a time can make it. Although this is the result of a new process, the glass looks old or antique.
Margo Glass Gallery has several collections of antique mirrors that can be used decoratively to increase the appearance of your home from something that was not there before. In addition, mirrors are also available in various types of options that you can use. Whenever you want to do home decoration, make sure you consider using furniture as the right solution. There are also mirrors with antique elements that can make the atmosphere in your home turn into a classic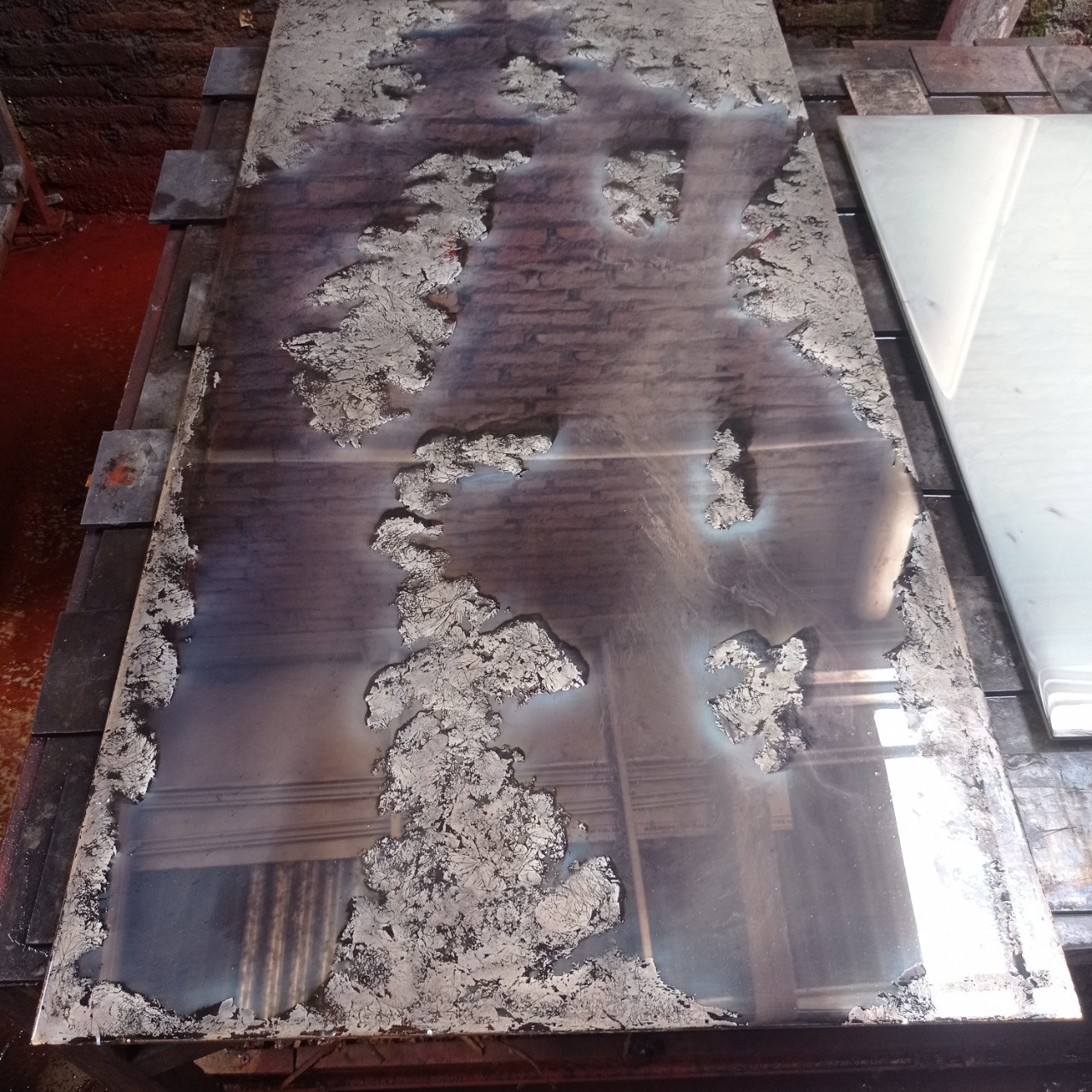 Antique mirror wall panels are an example of a collection from Margo Glass Gallery. Antique mirror panel shaped like tiles. We use a 5mm thickness mirror with 18mm multiplex and black paint and use an antique black frame. This mirror with a panel size of 20 x 20 cm, the mirror part is connected to the wooden frame with glue. The mirror can be hung vertically on the wall with two hangers.
Not only 20×20 panel size, we are ready to accept custom with Large Mirror size. Antique mirror wall panels are usually affixed to the wall, can be in the bedroom, living room, or bathroom.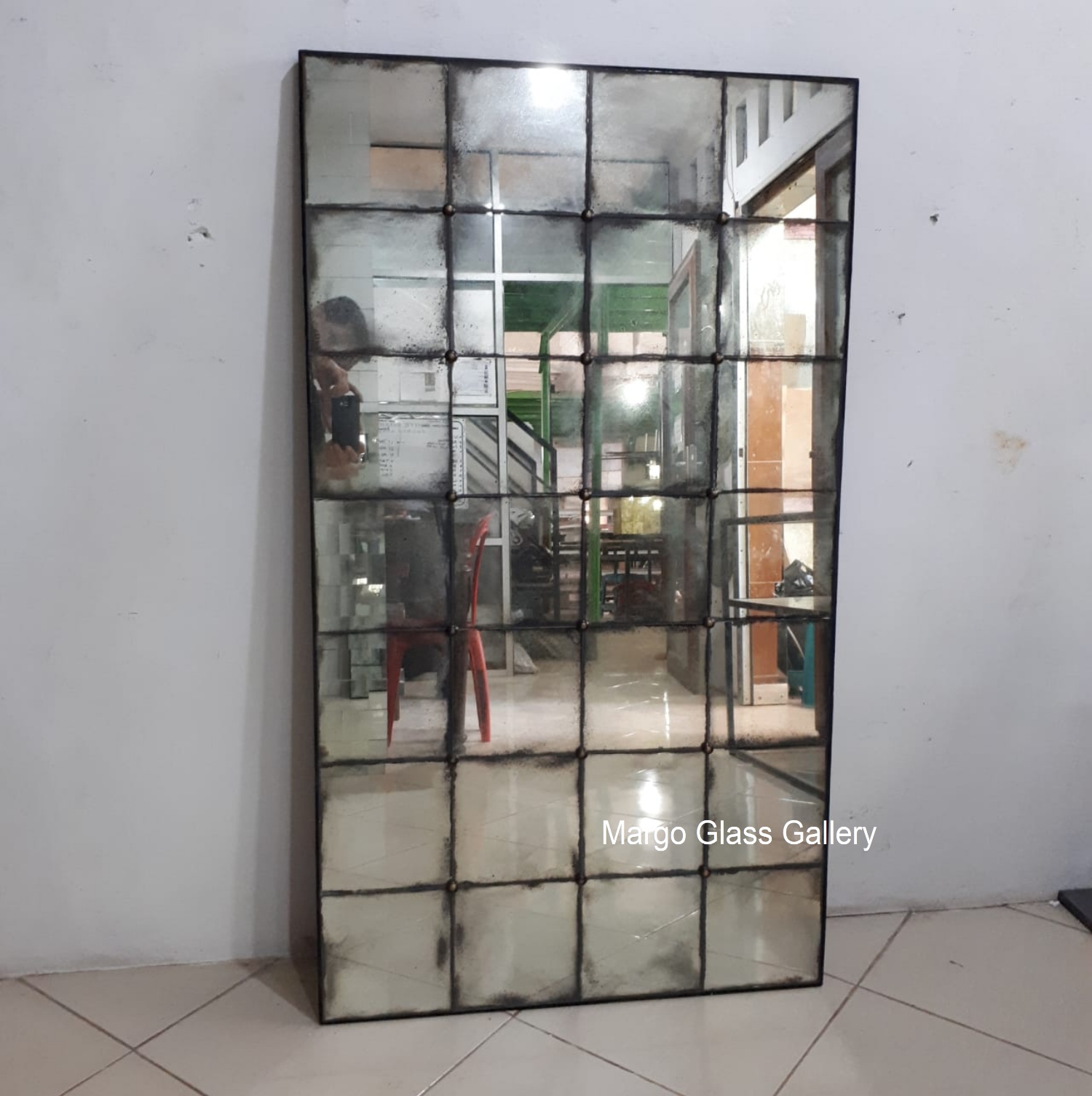 Distressed Mirror Glass Tiles is also a type of antique mirror in our collection. This antique mirror is the same as any other type of antique but differs only in the amount of antiquity. This mirror looks really dirty like a broken mirror. You can distinguish it from other types, this mirror is full of black or black spots that are very visible on the mirror
This mirror is the same as other types, we still use a 5mm thickness mirror with 18mm multiplex and black paint. This mirror is much sought after by antique mirror collectors for collection and wall decoration. These mirrors can also be called Antique Mirror Tiles because they are shaped like tiles.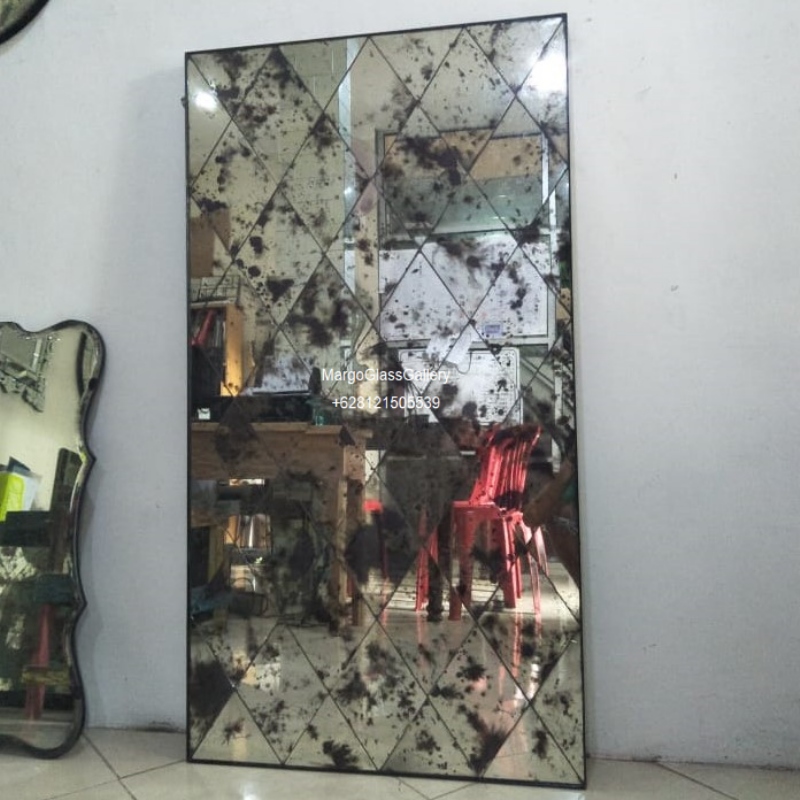 Our online shop :
https://www.tokopedia.com/margoglass?source=universe&st=product
https://shopee.co.id/margoglass2
By Crystin