We are manufacture for all mirrors decors, often more than one in every room of the house. How can you be sure that you are ready to socialize without checking the mirror first! First of all, we need to realize that a convex wall mirror is a functional item that we use every day. But just because an item is useful doesn't mean it isn't beautiful either. fulfills the basic use we need mirrors can be functional and decorative at the same time so know what you need when buying a mirror. The placement of the Round convex mirror can also affect the type of mirror you choose. Usually someone is looking for a mirror that fits a particular wall in your home.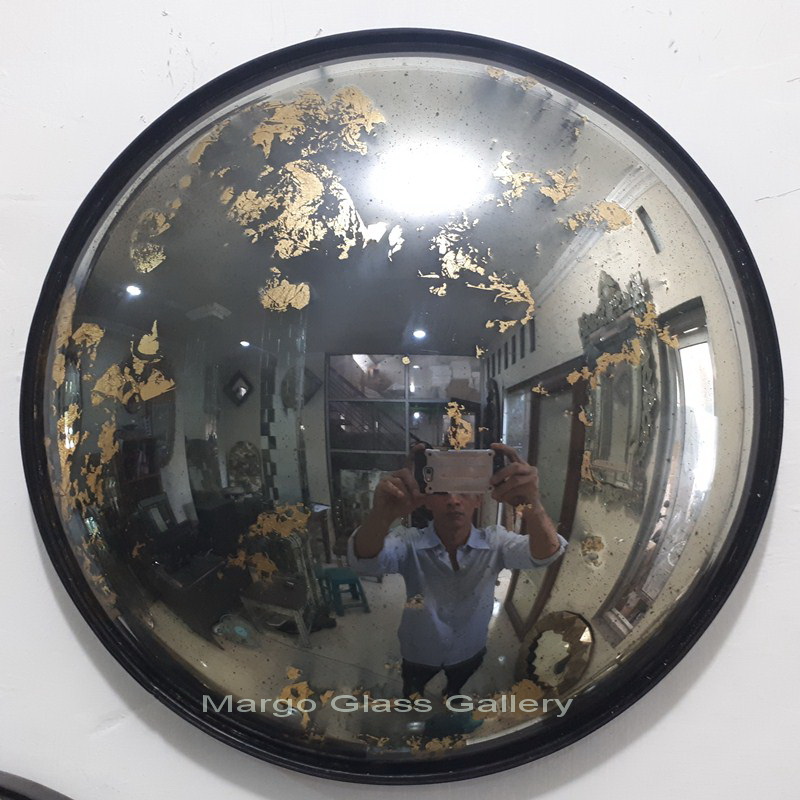 Get Convex wall mirror antique have various types and sizes ranging from small to a maximum size of 95 cm. This mirror was due to the development of Convex mirror manufacturers from INDONESIA. Because the same process as the windshield burns and has a good mirror appearance, finally manufacturers combine this mirror with other mirrors, both modern mirrors with round bubble mirrors and oval convex mirrors with iron edges. And the convex mirror was developed as a wall mirror by MARGO GLASS GALLERY which is always trying to develop a convex mirror as a wall decoration with a magnificent and luxurious impression, of course to inspire your designers to see the interior to work on the mirror, you can see the details from the pictures in our category.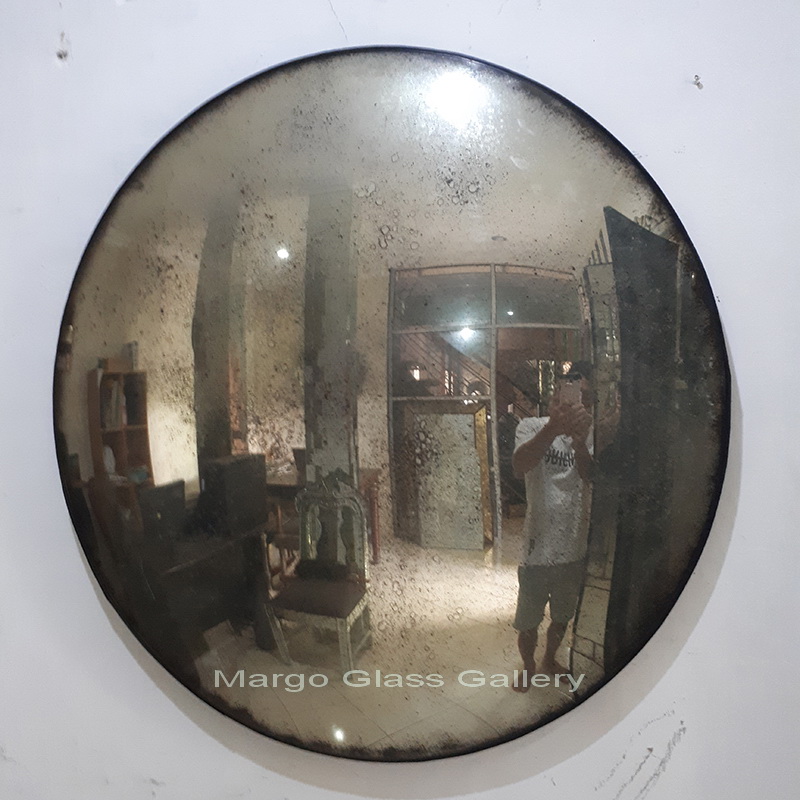 Decorative Convex mirrors can be made in various attractive designs, namely antique mirrors, besides being made antique, convex mirrors can also be made moody. A concave convex mirror is a heavier antique mirror. So it looks like a mirror in the 18th century. For this mirror, you should choose a large size or small convex mirrors can also be combined with a wooden frame. Of course, the mirror finish will follow the style of the frame.
The right choice for you interior designers when buying this mirror from a convex wall mirror supplier. In addition to a low price, you can order a special size according to the design of the room.
Edited: Margo