Venetian Mirror Murano is a unique glass made on the island of Murano, Venice. Centuries ago, Murano glassmakers became European leaders in the production of glass and the development of different types of glass. Murano glass mirrors were first manufactured in the 18th century and then began a full swing to produce new products.
The Venetian Mirror Large is originated in the 15th century on the tiny Venetian island of Murano. A category of mirrors called Murano glass mirrors involves a very difficult process of creating them side by side. The finished Venetian mirror was considered the best of its kind.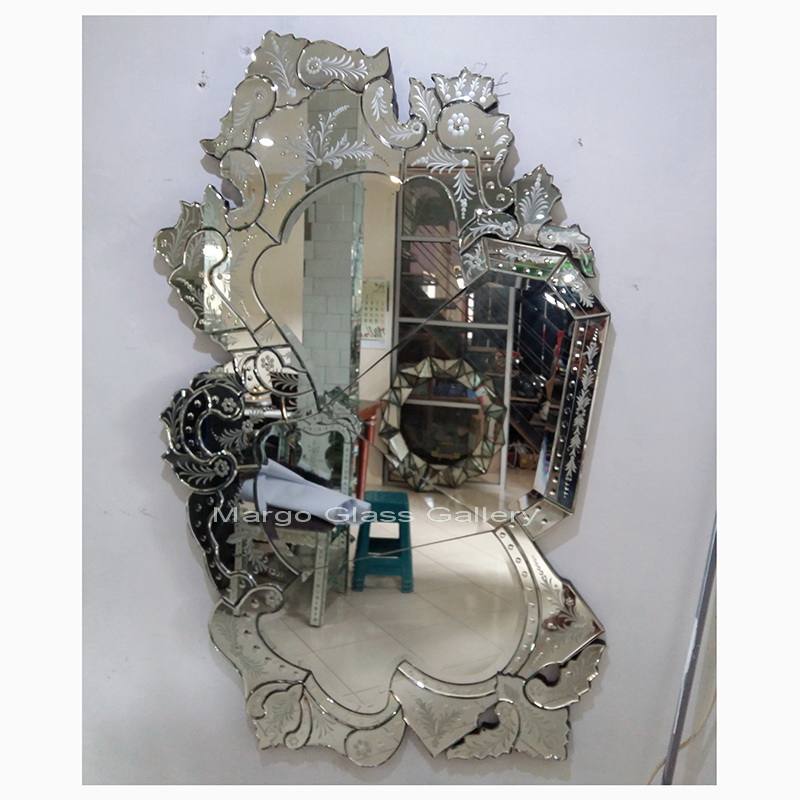 How Was It Made?
The sophisticated artistic realm of Venetian Style Mirrors is done using traditional glazing methods.
Each of our gorgeous Murano glass mirrors is a purely handmade work of art. Not just a work of art, but a great work of art with a lot of painstaking process.
It was made like this. First, the transparent colored glass that makes up the mirror in the composition determined by the artist is hand-blown or hand-cut.
The glass is then properly formed and polished, and the designs are hand-etched into the surface.
Once each glass piece is silver, assemble all the glass pieces and secure them to the wooden frame.
Owning his one of these mirrors in this style is a great value, a history of great value.
These are great works of art in the status of an elite that has lasted for centuries. Check the pictures in your favorite mirror and take them home with your wife.
The makers strive to deliver ultra-modern products without losing sight of the exquisite hallmarks of craftsmanship, elegance, luxury and precision. We do all this in an ancient tradition passed down through our generations.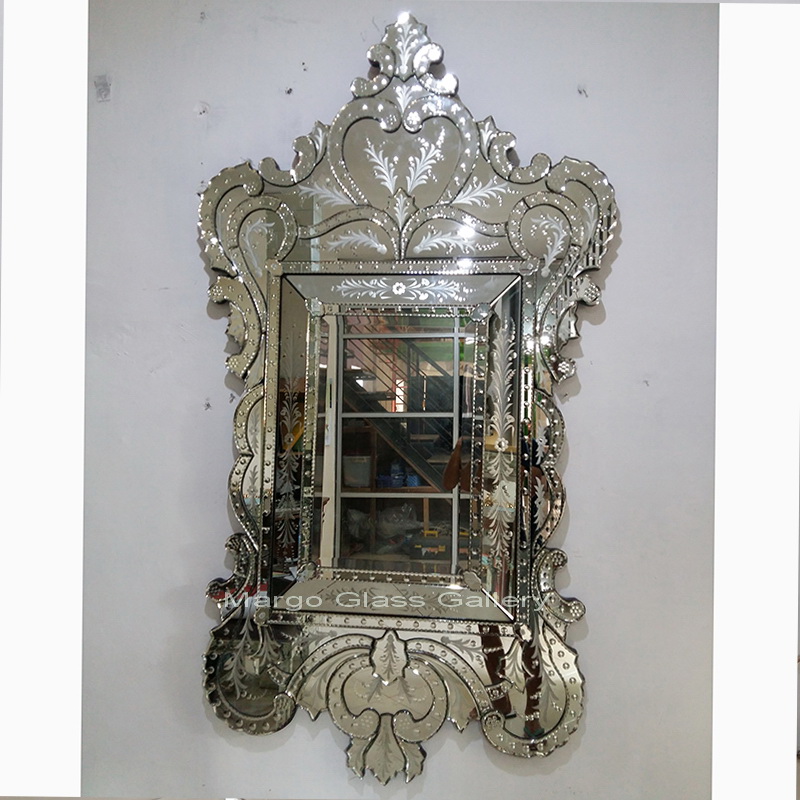 Before Purchasing Venetian Wall Mirrors, Please Note The Following:
These are some notes you should consider before you purchase a Murano venetian mirror.
1.Ensure Uniqueness
Certain Murano glassware are unique. In other words, the same pattern cannot be perfectly replicated. Not all Murano glass bodies are exactly the same. You have to pay attention to the uniqueness of each product and if you have a keen eye you can spot it. Check the colors, check the designs, and you'll see a different, but less obvious, pattern on each object. If two products are exactly the same and indistinguishable from each other, they are most likely factory-made glass and not original Murano glass made by Murano glass experts.
2. Price
Genuine Murano glassware is very expensive. The rich culture, tradition and historical masterpieces that glassmakers have put into the production of each Murano glassware make this product a rare luxury.
3. Request A Certificate Of Origin
Each mirror product such as Venetian Glass Mirror product comes with its own certificate of origin. This certificate contains all information about the masterpiece. The details of the certificate of origin include the name of the piece, the name of the craftsman or glassmaker, the year the product was made and other information necessary to verify the authenticity of glassware.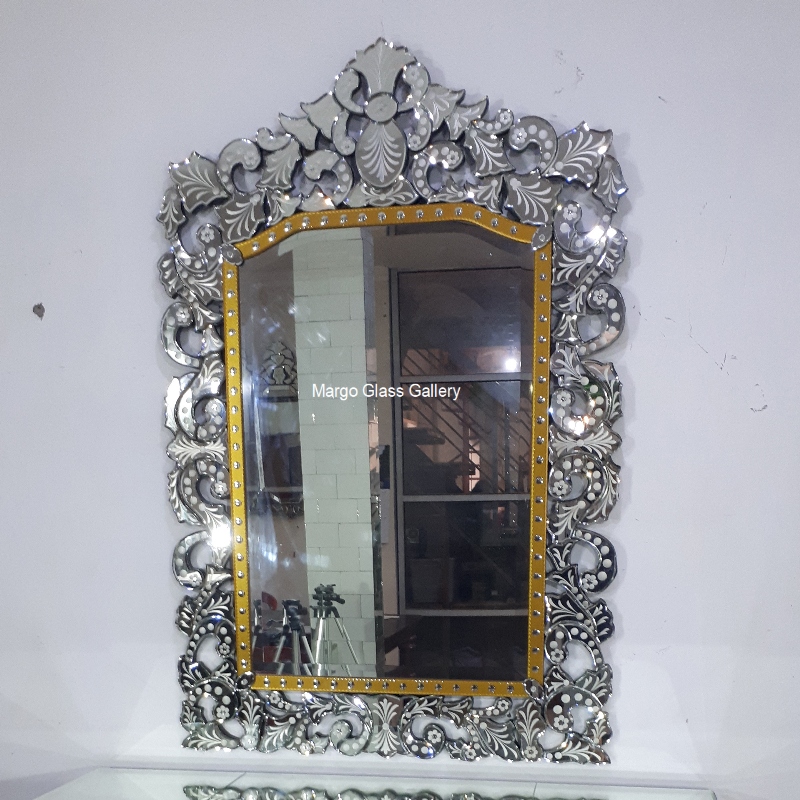 Thus our article that discusses the advantages of Learn Venetian Mirror Murano, Symbols Of Luxury And Elegance from MargoVenetianMirror.com guaranteed quality and aesthetics. So, it is highly recommended to complete your home décor. The product is more durable and does not rust easily. So, it always looks more fresh and glossy. So pleasing to the eye and looks beautiful. That way, it can provide real comfort. Moreover, it can be multifunctional, both used for decorative mirrors and wall glass instead of walls. Okay Guys, that's it from us and thank you.
The Advantages of Smoked Mirror Tiles from MargoVenetianMirror.com, Quality and Aesthetics!
Please visit our store Online :
https://www.tokopedia.com/margoglass
https://shopee.co.id/margoglass2