Venetian wall mirrors may be familiar to us. Even today, Venetian mirrors are being reproduced in different countries. In India, Italy, France, China, and even Indonesia, perhaps not many people do not understand and even differ from one another. In the following we will explain the manufacture of Venetian by MARGO GLASS GALLERY.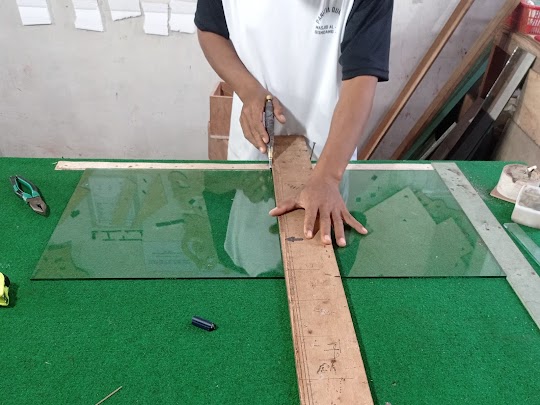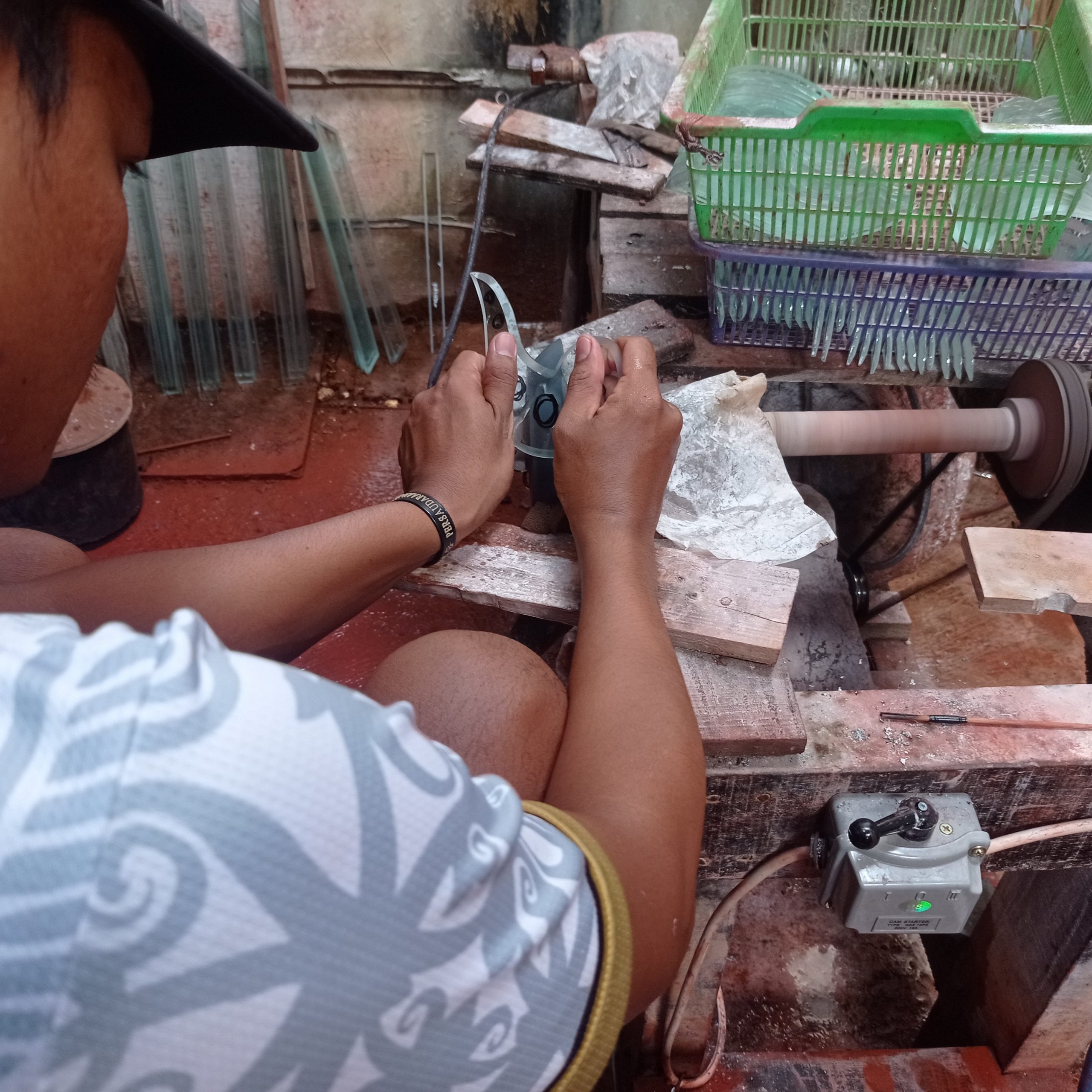 Beginning of making venice wall mirrors from plain 5 mm glass pieces to predetermined designs with special glass cutters which are shaken by professional glaziers every step by step every glass piece that will become a beautiful and elegant glass masterpiece,then glass cut with a wobble pieces of glass are carved by skillful hands with selected grinding stones in order to get satisfactory results, the glass is swung with a swing with carvings of the customer's choice, including batik carving, flower carving, or bubble carving and many more not everyone can carve beautifully and only done by people who have years of experience in the field of glass art after the engraving process we will go into the polishing process with a manny for polishing we use a
stretcher wood which is shaped into a tube and sanded smooth after finishing then the wood is installed on a rotary machine and the wood is moistened with a manny, then the glass that we have carved stays l in gl smeared as thinly as possible. After that, we will enter the titration process. Engraved glass is converted into mirror glass, in the nitrate process we use a mixture of chemicals and is equipped with rainwater as the mixture. the ingredients, because rainwater contains a lot of minerals and can help speed up the dissolution of these chemicals in one container, for the ingredients we use grap and silver after mixing well in 1 container then pour over the glass that has been carved earlier oh yes before pouring the ingredients the ingredients make sure the glass has been washed first with soap and manny after washing, spray it with a special glass washer, then pour the stirred material and wait for about 3-4 hours until the color is light blue.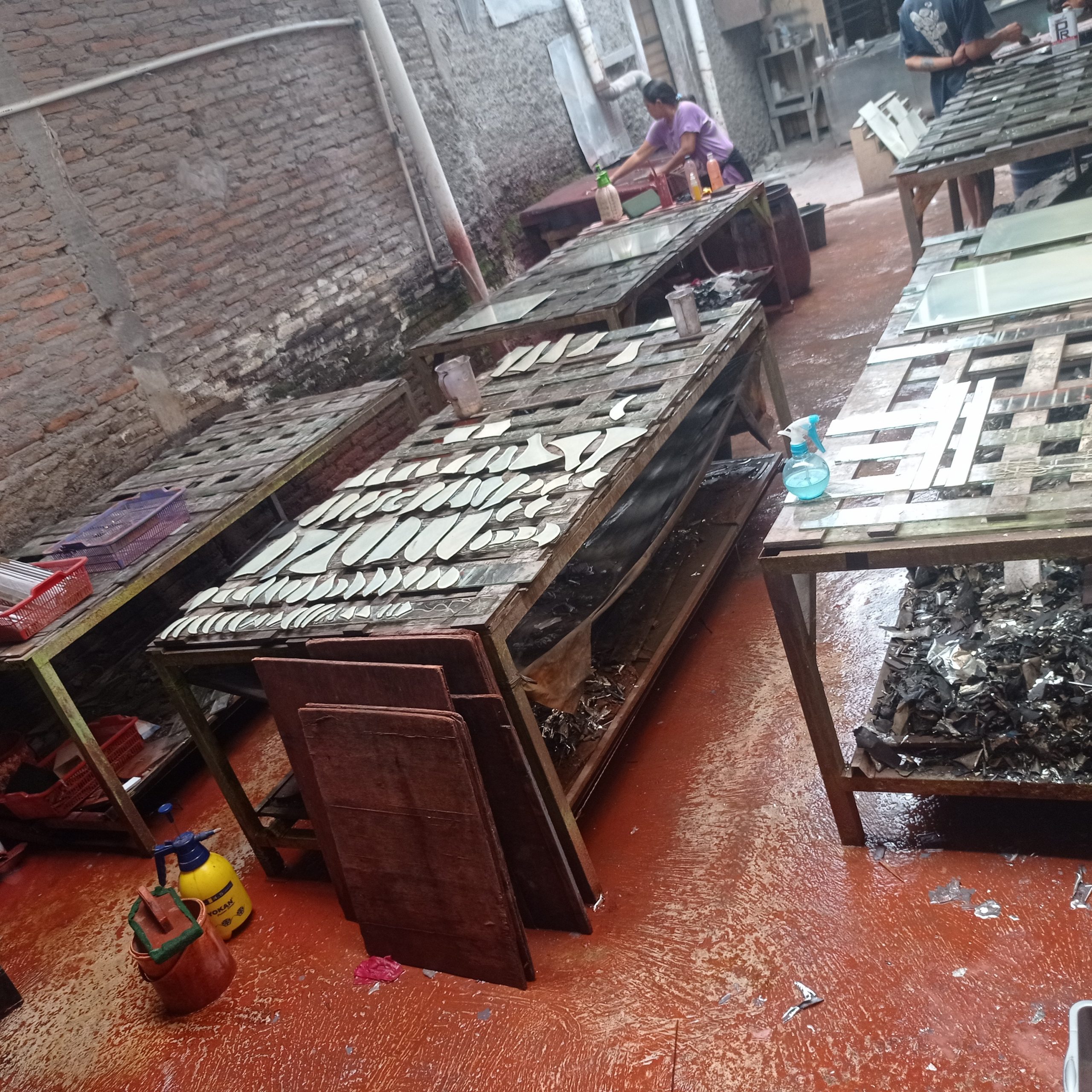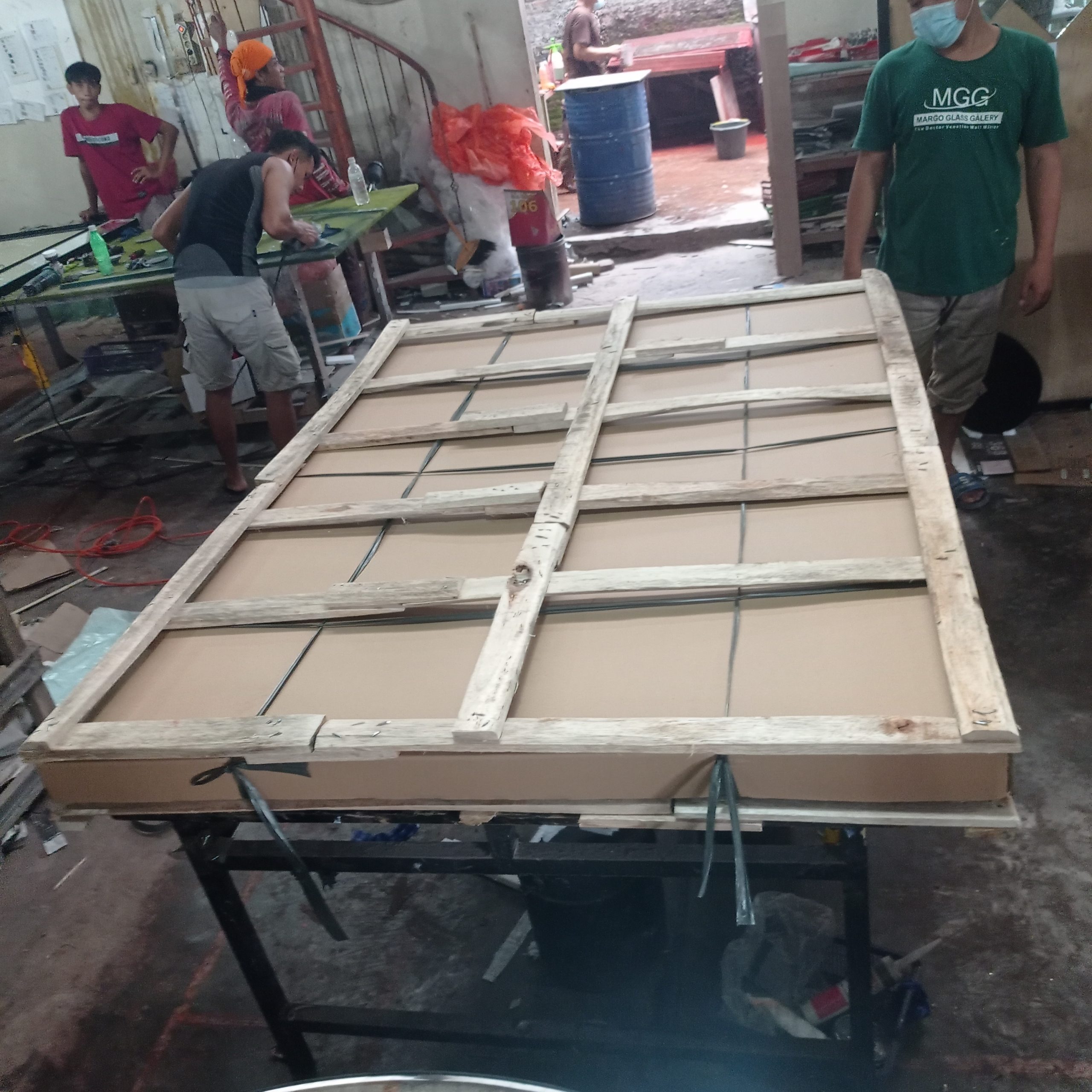 If the color has started to change, then the glass is doused with rain water and then completely dry after drying, then we spray the initial paint with serlak first, then we paint it with a spray, wait for it to dry, it takes 1 x 24 hours, then after it dries, it is cleaned from the cat's marks. sticking after cleaning and then the adjustment process, we use paly wood for sticking the glass with the base and to make it strong and storage with beads after assembling the mirror with the planning completed a new inspection carried out by QC because we prioritize tidiness and quality and can enter the SOP after the goods have been checked, then the packing process uses a styrofoam cardboard box and bubble warp after being wrapped with the final touch, namely pallet