margovenetianmirror – Sometimes we don't just pay attention to the shapes that we want to buy decorations, or mirrors for at home. It could be that we are interested in the design, motif and uniqueness only. Though the size also needs to be chosen properly. Because the right size of decoration or ornament can help the house to be beautiful. In addition, it also affects the condition of the room area.
Antique Wall Mirror Large is a large antique mirror that doesn't look fresh or shiny. But mirrors that have a dirty appearance, black stains, such as broken mirrors or eroded mirrors that are more than decades old. But don't think that even though this mirror looks dirty and old, this mirror is very rare to be used as an ornament at home.
All types of Antique Mirror Style use a 5mm thickness mirror with 18mm multiplex and black paint and use an antique black frame. The large mirror is a request from the customer. There are several tips for placing a large antique wall mirror that fits at home:
Let visit our social media Instagram for our other catalog.
1. Adjust the proportions of the room.
A large mirror depends on the proportions of the room and depends on the tastes of each homeowner. Usually the mirror pays attention to the problem of the proportion of space and walls. For a wide room, you can choose a large landscape size mirror to create the illusion of a larger and wider space. Meanwhile, for a tall room, choose a portrait-sized mirror to create the impression of a higher ceiling.
2. Carefully choose the type of large size mirror.
In addition to proportions, the type of mirror is another important thing that you need to pay attention to. Previously, you had to adjust the size of the mirror to the area of your room, as well as the area of the wall where you will put the mirror later. The type of antique mirror also has an effect in the room.
Venetian Antique Mirror with a large size can be excellent for the living room because it is placed in front so that other people or guests know that there is a large antique mirror. People who visit will be fascinated to see the antiquity and beauty of the mirror. This mirror is patterned like a mirror in the ancient kingdom.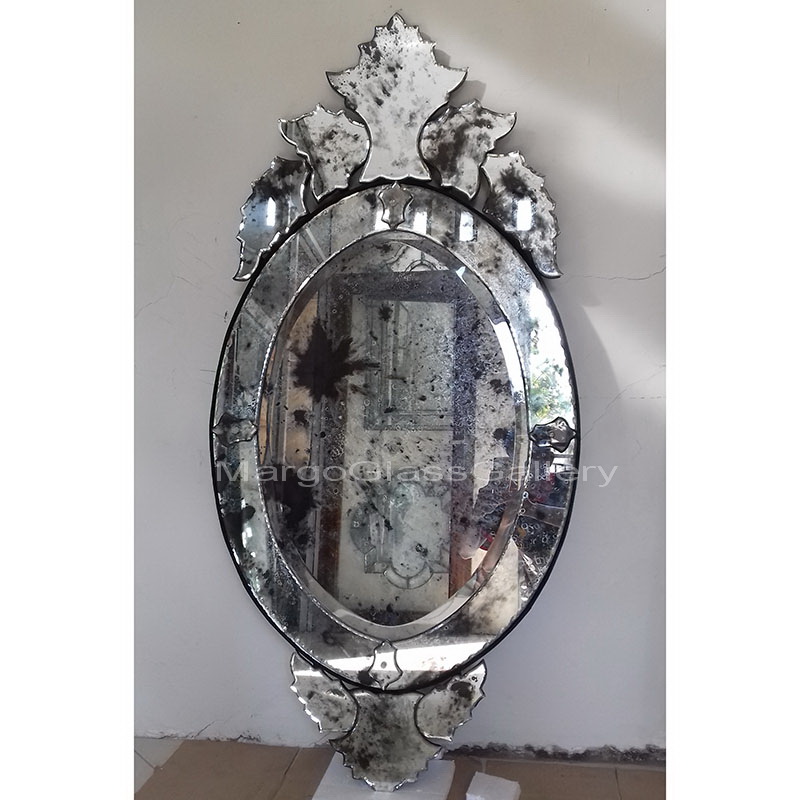 3. Place in Low Light Area.
Every house must have some areas that get minimal lighting, be it natural or artificial lighting. Well, for that, the nature of the mirror that can give a bright impression is very suitable to deal with these "dark" spaces. Give a mirror as an accent on the wall, it can be as big as a wall, or only part of it. The lights will reflect on their own, even if you only put one point of light in the area.
Antique Wall Mirror Panels are very suitable to be placed in a room with minimal light. This mirror One of the best things about antique mirrors is that they are slimmer with their ability to open up a room. If you choose this mirror in your home, you will be able to see how it reflects your room perfectly. Many people even say that a slimmer mirror has a sizeable multiplier effect. That's why this type of mirror should be placed in a room with minimal light.
Are you wondering if you should get an antique wall mirror large????. Well, you don't have to wonder anymore. We are here to tell you that getting an antique mirror for your home with Antique Mirror Company is a great idea.
Thus our article that discusses about Installing a Large Antique Wall Mirror for home decoration. Hopefully all of this is important information for you, so that it becomes a reference for you mirror lovers who want to find a type of mirror for decorating this room. Ok guys that's it and thanks.
Please visit our store Online:
https://www.tokopedia.com/margoglass/product
https://shopee.co.id/margoglass2
By Crystin