Margovenetianmirror.com-Who here doesn't know what Antique Mirror Style is? Is a mirror that has a unique design and characteristic, namely in the mirror it has uneven black spots. This one mirror is sought after by people from the middle to upper classes. Because it has a classic themed design, so if you want your home to look like a year old This 80's mirror is perfect for your home.
In the past, Antique Mirror Glass was only used as an ordinary mirror that was damaged, but in our current year the mirror is one of the mirrors that plays a very important role in your living room or bedroom because with this mirror it can add a beautiful and attractive impression. This mirror is also very attractive.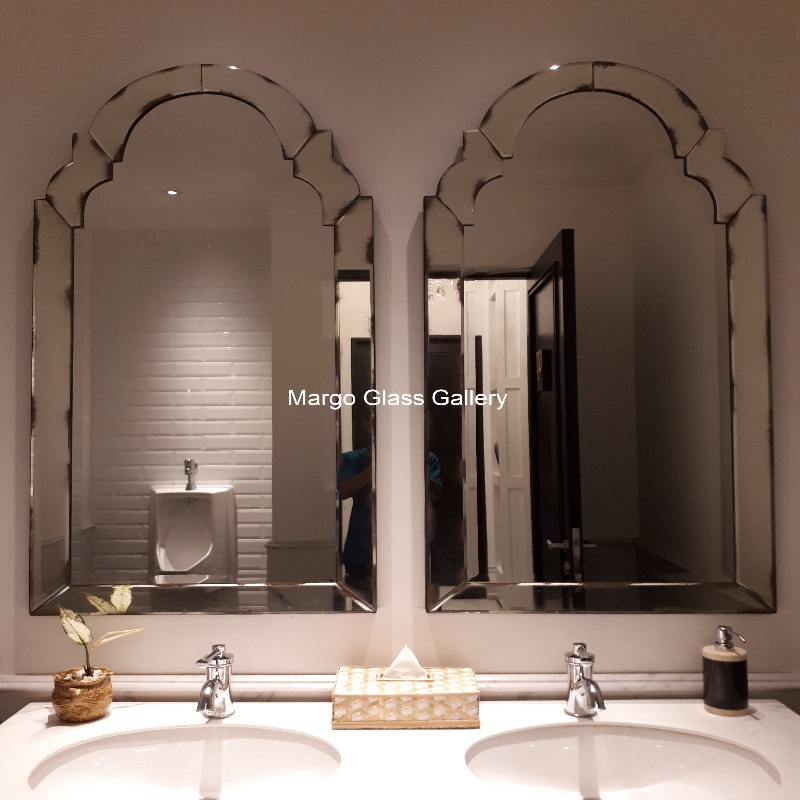 because it is combined with other antique mirror colors. So that it makes your home look more beautiful. Antique Mirror Large also has a variety of designs that will surely make you love it. Starting from small to large sizes with Antique Mirror Round, Oval, Square, Rectangle, Abstract designs and many more many others.
There are many wall mirror decorations that we can use for home interiors. But before choosing the interior of the house, we must determine the size and must be placed where it suits us. Antique wall mirrors are the most frequently used interior for wall decoration.
It seems that there is no house that does not have wall mirrors, at least decorative mirrors. Technological developments allow the manufacture of wall mirrors in bulk and its existence is not only for these needs.Equipped with several types of models that you can choose according to taste. To make the interior of your home more charming. What's more, the unique stylish touch of this mirror will give an impressive innovative impression. Thus, the interior design of your home is even more amazing and provides an eccentric and aesthetic illustration.
Please visit our store Online:
https://www.tokopedia.com/margoglass/product
https://shopee.co.id/margoglass2
By Zaenal