Margovenetianmirror.com –Who does not know the Venetian wall mirror? Surely most of you, know even have this type. Then what is unique about this type of mirror? Well, we'll talk about this. Venetian mirror is a work of carved art that is processed manually, by a professional artist. The workmanship is still using the traditional way, thus forming a unique and interesting carving.
In ancient times, this type of mirror was widely used by the nobility, and the royal family. Even they, do not know that this mirror is a spectacular work of art. Because they too, are one of the people of the early version of the wall mirror. And now that its use is worldwide, we also often find its application in people's homes. In addition, this breed is much more accessible than in the past. Well, this is the uniqueness of the Venetian mirror that you need to know.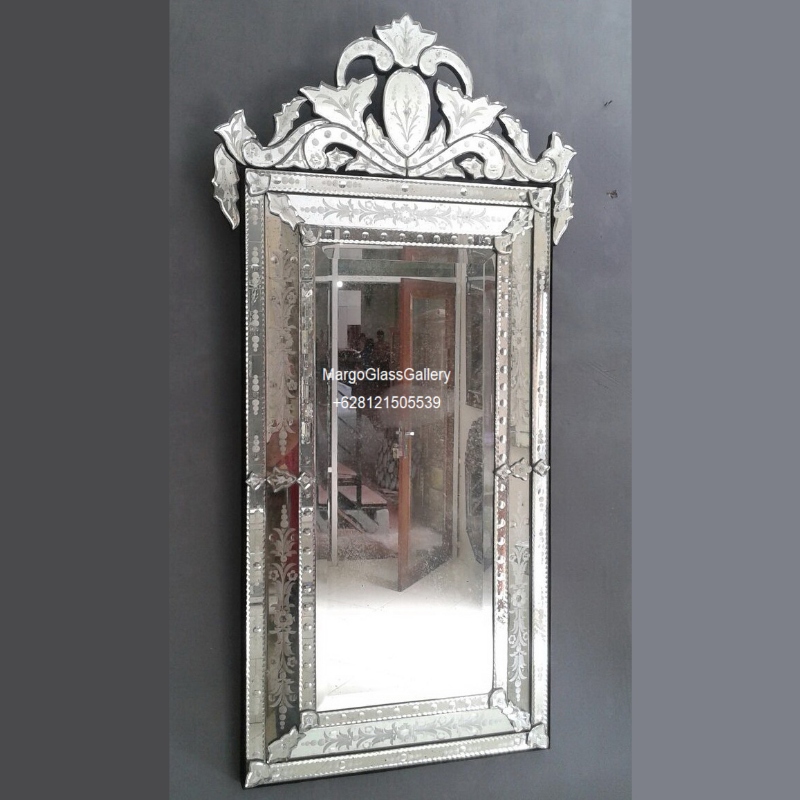 – Complex details
Venetian mirror bathroom, has a very complex carving detail on the mirror surface. This type is certainly different from the others, because its beauty is not necessarily found in others. This is what makes this mirror unique and attractive. Its placement in the bathroom will also reap positive things. Such as creating the illusion of a wider space, and of course adding aesthetic value.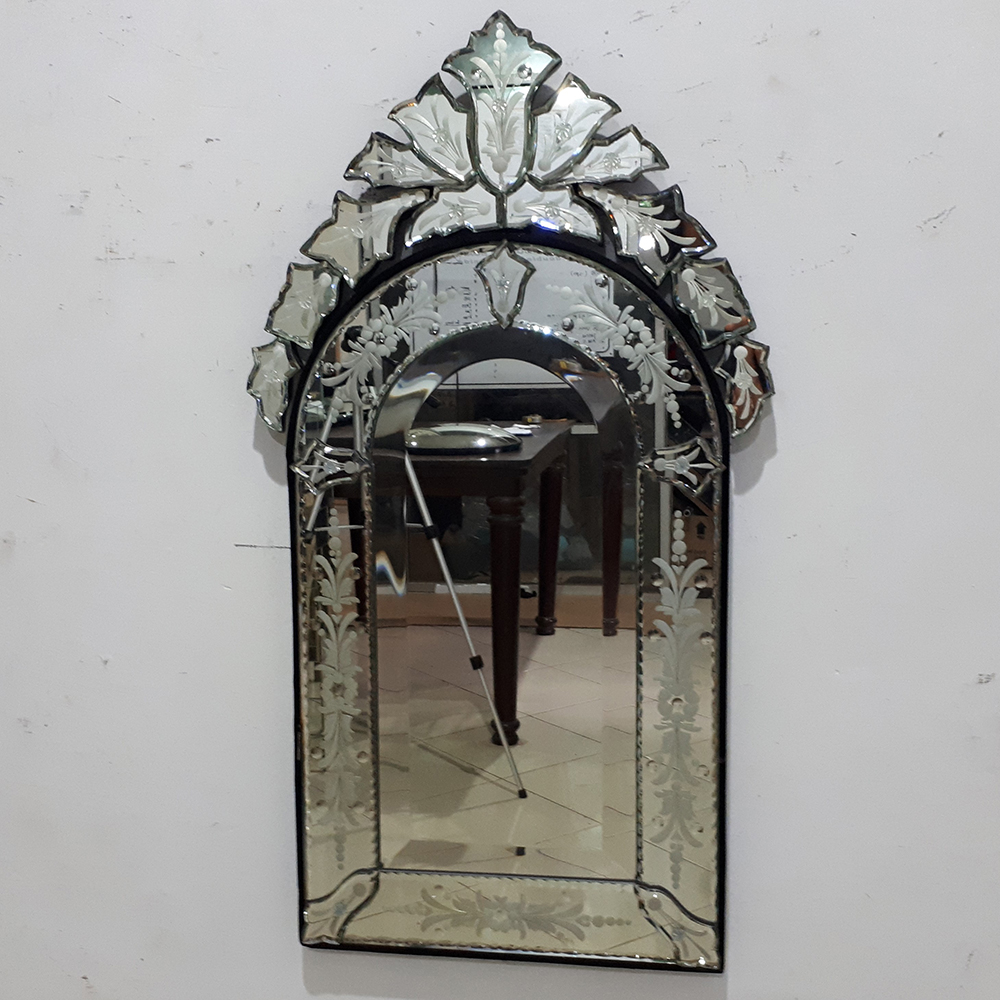 – A variety of diverse shapes
The next thing that makes this mirror interesting is its various shapes. As you know, the shapes and types are not monotonous, that's all. One of them, this Round venetian mirror already be very familiar among the general public. However, the combination of these carvings actually makes his style even more charming. Its use is often prioritized in the living room, because its presence can be the main attraction. In addition, it can also increase the lighting in the room, and look more elegant.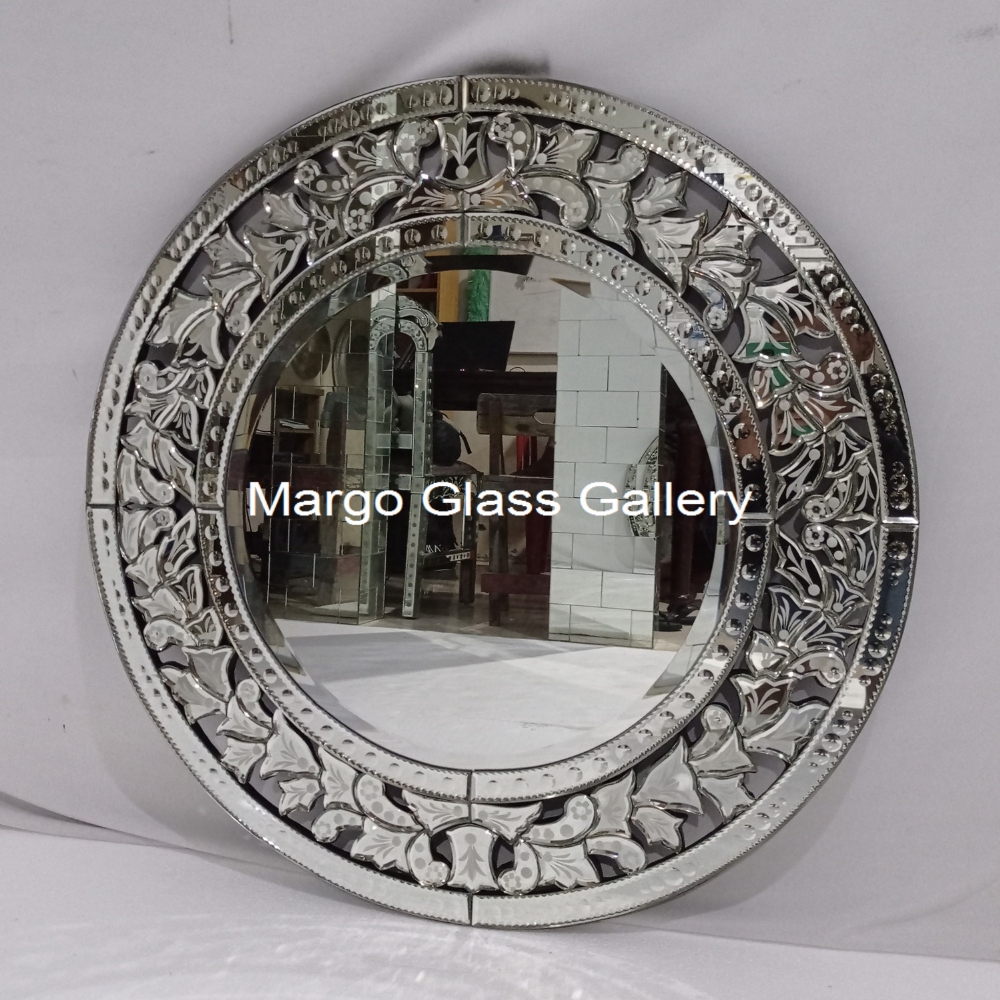 In addition to round, the types of shapes offered are also very many, such as octagonal, rectangular, square, oval, and some are even heart-shaped. Not only that, the carvings are also quite varied from leaves, batik, flowers, and much more.
Let visit our social media Instagram for our other catalog.
Unexpectedly this decorative mirror, has received the title as the best and most beautiful work of art. And they are one of the most useful tools to use for decorating very colorful interiors. This element is, a work of art that looks great to be combined with various existing designs.
If you want other types of mirrors, you can use oval venetian mirrors, small venetian mirrors, and others. To get it, you can find it at the Venetian Mirror Company. In addition, you can also visit our website for other categories.
That's the article that we can share, hopefully it will be useful. Thank you
Read the previous article
Please visit our store Online:
https://www.tokopedia.com/margoglass/product
https://shopee.co.id/margoglass2
By Tarum