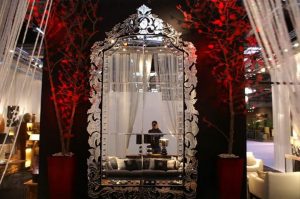 Choosing a wall mirror design beautiful decoration is a priority for every family. Can provide comfort at the sight would have become the main consideration. No wonder if I have to pay more just to indulge the desire of its inhabitants. What kind of wall decoration decorate your room will certainly have an important role, be it paintings, wall hangings of wood, iron, rattan, wall mirror, or the other. Choice is certainly a strong reason. because in earlier times venetian mirror is very limited, and its price is very expensive at the time. in because the supplier is only a little, fragile materials, manufacturing complex at the time.Why use a mirror wall decoration?
Because wall mirror decoration has been known since hundreds of years ago. Was first introduced by one of the Venezuela. In the city made venetian mirrors, and marketed to many countries in the world. Venetian mirrors it has become an antique, but for now can be found in many countries, like India, China, Indonesia, Philippine and other countries. Surely every country has its own distinctive style and individually, and in his unique not the same. In the call for the hanging wall mirror on the wall and form the decoration for the living room, dressing room, family room or bathroom, because its function is to say stout wall mirror.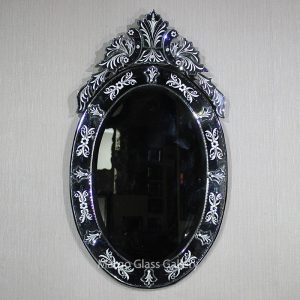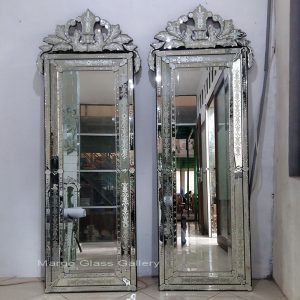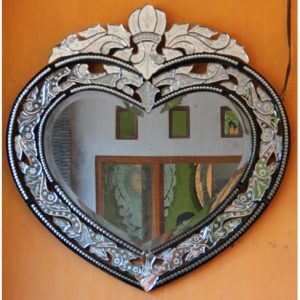 Selecting a suitable design wall mirror in accordance with the style of the house turned out to be also taken into consideration, for now you can find many designs of wall mirror itself, such as wall mirrors oval, rectangular wall mirror, wall mirror heart, ribbon wall mirror, wall mirror around , black wall mirror wall mirror and Octagon. Suppose that the style of your home then chose a classic style wall mirror with a rectangular design, the Octagon or oval. Design that has a lot of engraving and accessories to be the solution. Unlike the modern-style house, for this style is the right choice design has a lot of carving, or accessories. Or can choose a minimalist mirror design, beveled mirror or modern mirror style. Once the design is met then now to determine the size of the propositional how? Used to measure how wide your wall, and how wide your room. The point size of the mirror is not more than 70% of your dinging area. Because if it is too large, the walls will seem cramped and look of the glass must be covered with another home decoration, a case of furniture, wardrobes, tables and others.
Wall mirrors in addition to beautify the space it can also give a broader impression of the room, that if the hanging in the family room or living room, while that in your room, can be a vanity mirror as you dress that makes you more comfortable in the room. in addition to wall mirrors also please get in
Manufacture wall mirror
to get the best design and arrangement of a suitable way.