Margovenetianmirror.com – Eid al-Fitri is a happy day for Muslims, or a day to celebrate the victory of a clean soul. Because this Eid is awaited by Muslims, people are competing to clean the room or house because usually relatives or neighbors will come.
We can add sticky and hanging ornaments to decorate the house. In addition, also prepare gifts and souvenirs in the corner of the guest house table, not only making the room more festive but also memorable for guests who come. Therefore we have to decorate our homes to welcome Eid so that the room looks magnificent and full of impression. There are several types of Wall Decorations that are suitable for welcoming Eid this year: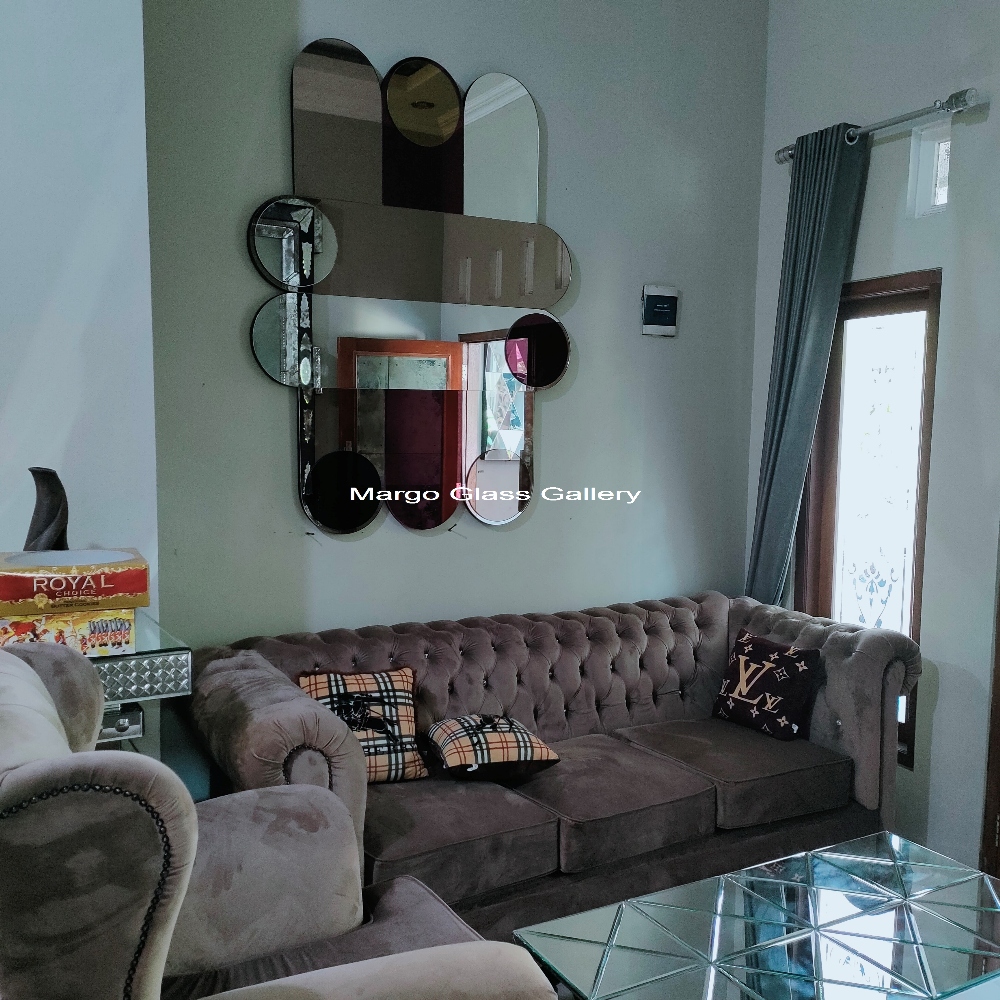 Antique Wall Mirror Large
This type of Antique Wall Mirror Large is very suitable to be displayed or placed in the room to welcome Eid. This antique mirror is a type of mirror like an ancient mirror or an ancient mirror because of its black speckled motif. This mirror is a classic nuance, with this type it will add warmth to the room. This mirror in the 80s style makes anyone who sees it feel as if they are living in ancient times.
Antique mirrors have many types and forms, one of which is Antique Mirror Wall Panels. This mirror is a panel mirror that can be attached or hung on the wall according to your wishes and according to the needs of the place. This mirror is perfect for a wide and wide room that can be affixed to the wall of the living room or family room when gathering.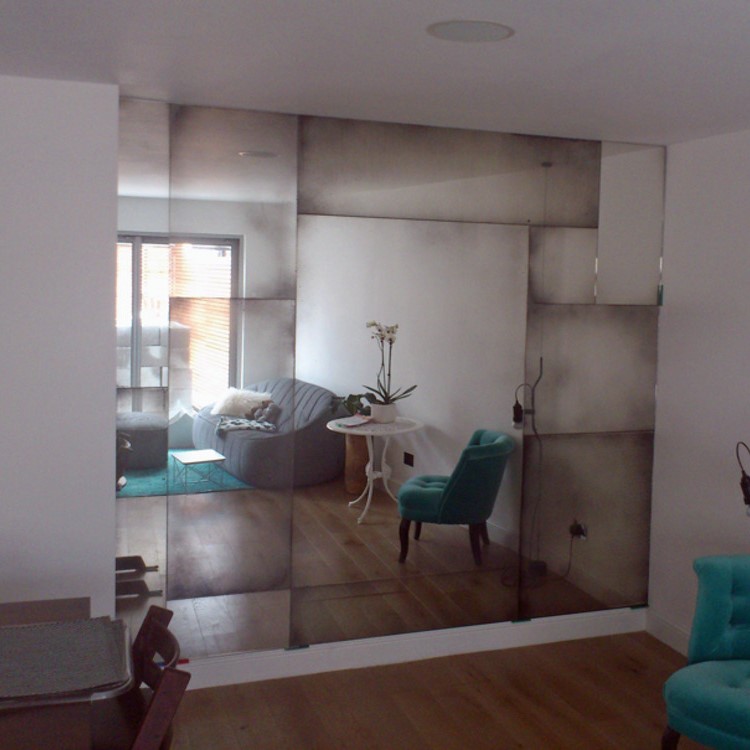 Venetian Wall Mirror
Another type of mirror besides antique is the Venetian Wall Mirror which is glass carved according to a pattern usually in the form of flowers, grass or leaves. The appearance of the engraving is silver and shiny like a mirror and the additional bubble engraving on each part completes the beauty of the Mirror.
There are various types of venetian mirror designs, both modern style to classic style venetian mirror or Modern Venetian Mirror. This mirror is very appropriate to be hung in the family room or living room so that guests or relatives who come during Eid see the beauty of this mirror. But remember when choosing a mirror, choose it according to the size of the room, you can use a Small Mirror or a Large Mirror.
Let visit our social media Instagram for our other catalog
In addition to the size, we can custom the color of the mirror according to our wishes, such as Gold Venetian Mirror and Black Venetian Mirror. The color of the mirror can adjust the color or feel of the room, for example, white shades for Eid day, so the mirror color combination is Gold Venetian Mirror.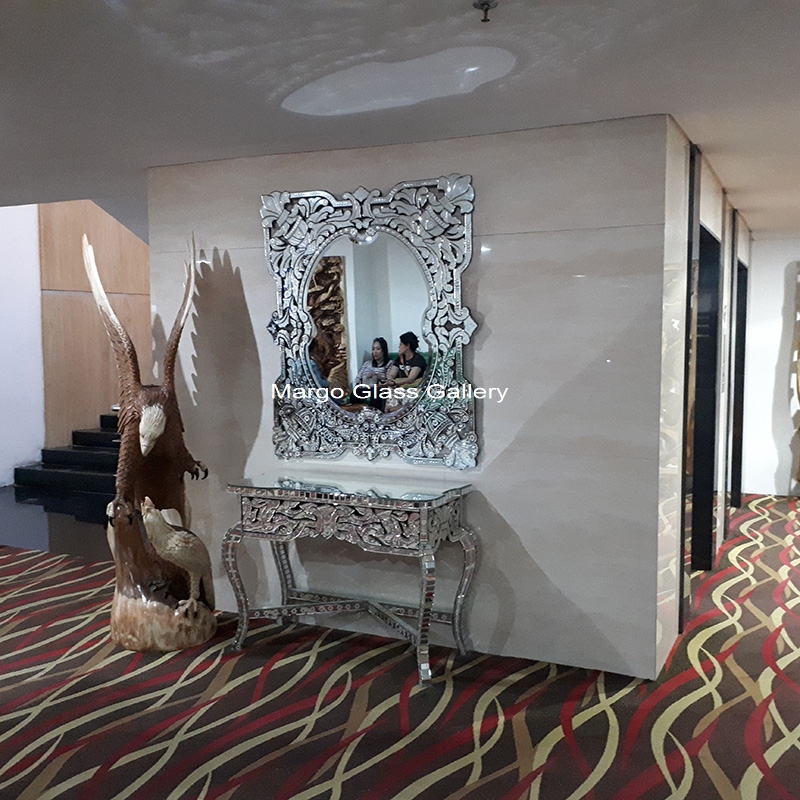 Convex Wall Décor
In addition to antique mirrors and venetian mirrors, Convex Wall Décor is also able to make the appearance of the house look grand or luxurious. A convex mirror is a mirror whose surface is convex and diverging (spreads light). In a convex mirror, the face is shaped like a spherical shell, but the face of a convex mirror is curved outward.
Usually we see a convex mirror at a crossroads or a motorcycle or car rearview mirror. Well, just imagine if someone sees a convex mirror in the house, someone will think that the house is unique and magnificent. Therefore, making the appearance of the house look magnificent and full of impressions can be something that people want. Choose a convex mirror according to your needs and desires, you can Custom Convex Mirror starting from the type of color, shape and size.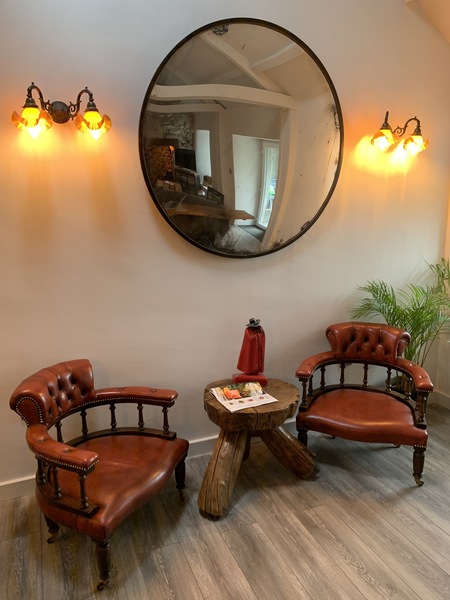 There are so many types of colors from this mirror ranging from Silver Convex Mirror, Blue, Brown, or Green you can choose or custom according to your needs. For the size itself, ranging from a diameter of 50 – 120 cm, small mirrors to large mirrors. Do not use the type of large mirror if the room is narrow. You can use the Small Convex Mirror if you have a small room, because the small convex mirror will reflect light which makes the room wider.
Thus the article that we can share may be useful. Thank you
Read more articles
Please visit our store Online:
https://www.tokopedia.com/margoglass
https://shopee.co.id/margoglass2
By Crystin